Here Are All The Hallmark Movies Kristy Swanson Has Appeared In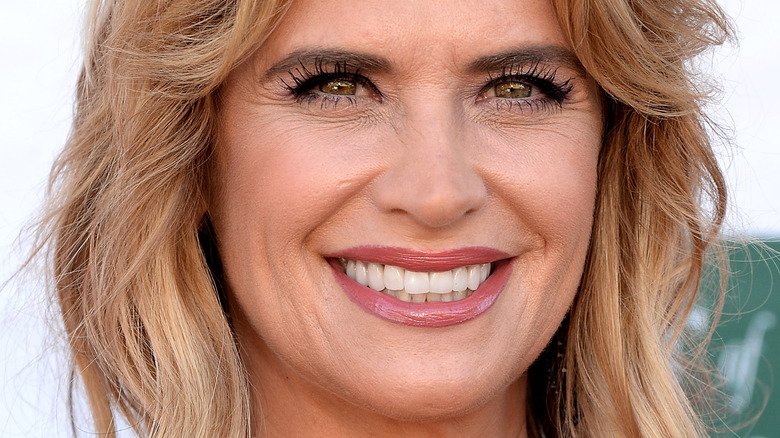 Michael Kovac/Getty Images
In the '80s and '90s, Kristy Swanson was most associated with horror and gothic films. She played a member of the infamous Dollanganger family in the 1987 adaptation of "Flowers in the Attic," and also starred in one of Wes Craven's lesser-known films, "Deadly Friend." She's also landed recurring roles on shows like "Psych" and "SEAL Team."
Swanson is now well-known for originating the role of Buffy Summers in the "Buffy the Vampire Slayer" movie. Swanson has found a comfortable place in the horror movie world throughout her career. However, she also appeared in many well-known comedy movies, such as "Big Daddy," "Pretty in Pink," and "Dude, Where's My Car?" Most of these films probably wouldn't fall into the family-friendly category, but Swanson has prioritized more wholesome programming through her recent career choices (via Movieguide).
This decision has provided the actress with an active career in the made-for-TV world and has led her to star in several Hallmark movies.
Kristy Swanson has appeared in four Hallmark movies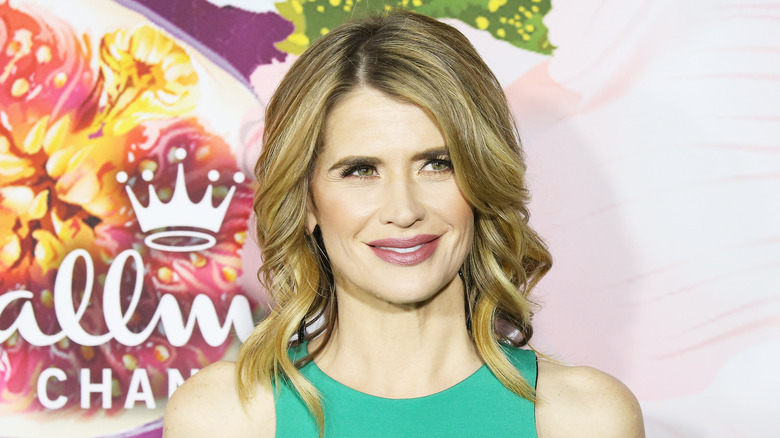 Michael Tran/Getty Images
Though the Hallmark Channel has become must-watch television, it took a while for the network to find its audience. According to E!, Hallmark didn't officially launch its Christmas movie marathons until 2011. Kristy Swanson's first Hallmark movie, "A Christmas Wish," premiered that same year, likely part of the original "Countdown to Christmas" lineup.
The film stars Swanson as a mother of three who finds herself homeless after her husband steals all of the family's money a week before Christmas (via Hallmark). Like most Hallmark movies that are worth your time, "A Christmas Wish" is heavy on romance, the power of a small town, and sentimental holiday charm. 
Swanson followed up her first Hallmark film with "Operation Cupcake" in 2012. The movie focuses on an army colonel who returns home from Germany to find he no longer fits in with his family. His wife's cupcake shop turns out to be the key to saving his marriage and his family. "Operation Cupcake" stars Dean Cain opposite Swanson.
As of 2022, Swanson has appeared in two additional films for the network — "A Lesson in Romance," in which she stars a career-obsessed mother who enrolls in college to reconnect with her family, and "Winter's Dream," where she plays a ski champion who mentors a young racer.
Swanson's husband appears in Winter's Dream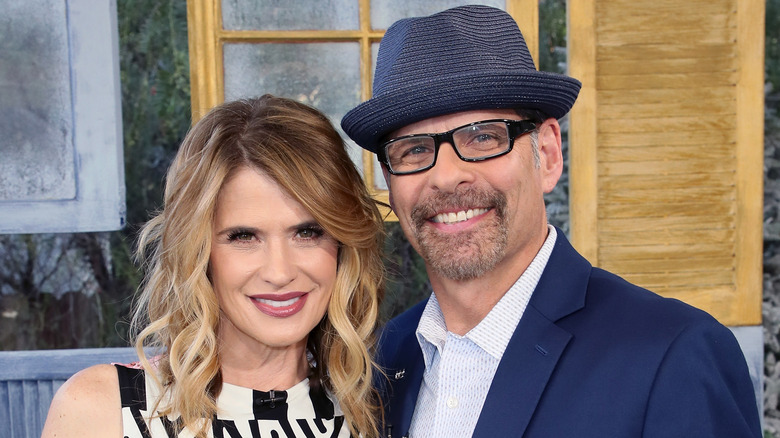 David Livingston/Getty Images
Kristy Swanson and Dean Cain have appeared as romantic leads several times. He has played her on-screen husband in two Hallmark films, as well as the Christmas movie "Merry Ex Mas." In an interview with Hallmark, Swanson shared her joy about working with Cain, who has become her close friend over the years.
In 2018, Swanson appeared with Cain and her real-life husband in "Winter's Dream." While speaking with Home & Family, Swanson and her husband Lloyd Eisler shared how he got the role of the sportscaster in the film. While Eisler was visiting the set with their children, Swanson suggested he make a cameo, and the director agreed.
In the interview, the couple also shared some history about their relationship. Eisler was Swanson's competition partner on the 2006 figure skating show "Skating with Celebrities." After taking home the first-place prize, and each other, the pair married just a few years later, per People. 
Now that's a love story fit for a Hallmark movie.