Which Is The Best Hairbrush For Bangs?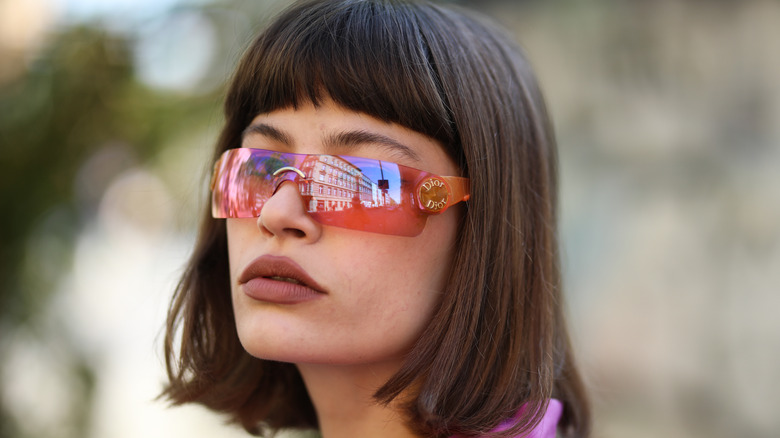 Jeremy Moeller/Getty Images
We may receive a commission on purchases made from links.
Anyone with bangs knows just how high maintenance the style is. From cutting to styling and trying to keep them from flying up at the slightest gust of wind, they're definitely not an easy haircut to have (via Bustle). Still, when styled properly, bangs can look amazing, especially when you know the best bangs for your face shape. Everyone from style icon Alexa Chung to model Bella Hadid has been spotted rocking bangs (via Byrdie), proving that they're one of the coolest hair choices around.
However, they are notoriously hard to grow out, which is why it's so vital that you know exactly which products to get before you commit to bangs. This will prevent you from regretting your decision and will also save you a lot of time and money in the long run trying to figure out which styling products are right for you.
From short and wispy, forehead-covering pieces to stylish curtain bangs, these are the hairbrushes you'll need to make your bangs look the best they can.
A round brush is a must-have if you have or are planning to get bangs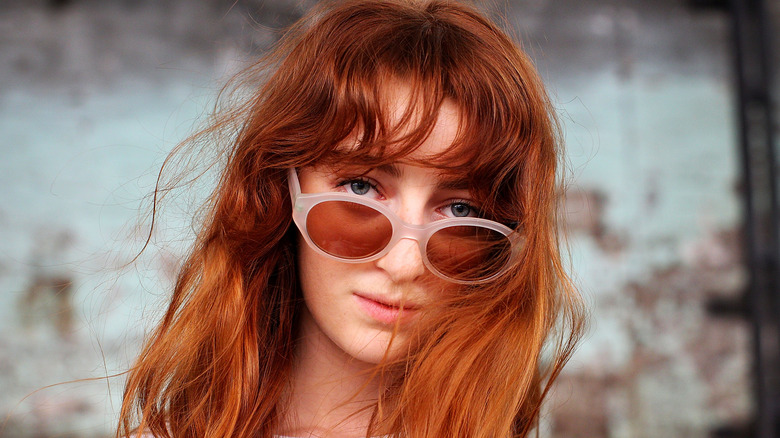 Lisa Maree Williams/Getty Images
If there's one thing people with bangs can agree on, it's that a round hairbrush is essential. This is because a round brush will roll under your bangs and give them extra lift, volume, and dimension, rather than falling flat across your forehead. 
Speaking to Today, hairstylist and salon owner Mark Garrison recommended a small round brush for hair with bangs. He also reiterated that a baby round brush "can help battle unruly cowlicks," a problem which I'm sure many of us are thrilled to have a solution to. In terms of specific brushes, Garrison recommends the Uppercut Deluxe Small Round Hairbrush and the Diane Thermal Round Wood Brush. Both of these brushes will slide smoothly underneath bangs for a sleek look, and the holes in the latter will allow more heat in so your hair dries faster — perfect if you have lots of hair. 
As outlined by Elite Daily, a small round brush is also ideal for those who have fine, short bangs, whereas a thicker round brush such as the GranNaturals Round Styling Hair Brush is better for longer bangs.
The material of your hairbrush is also an important aspect to consider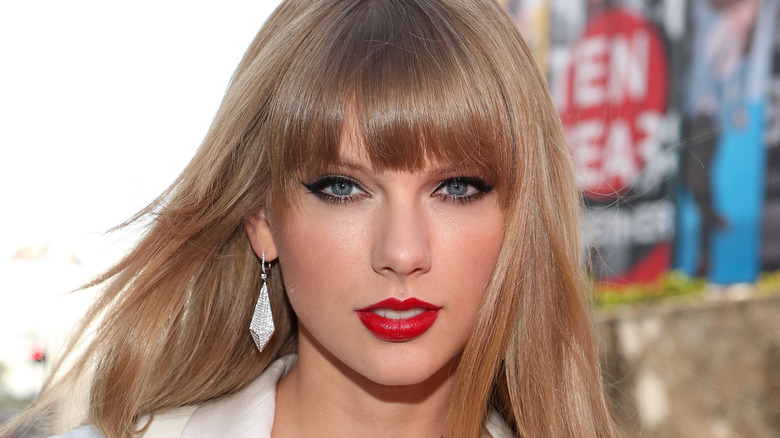 Christopher Polk/Getty Images
It isn't just the shape of your hairbrush that matters, but the material too. Yes, hairbrush bristles are made from different materials, and some will work better with bangs than others. 
Per Bustle, there are four main types of round brush bristles — boar bristles, a nylon and boar combination, a ceramic barrel, and a ceramic hot brush. A hot brush will, as expected, dry your hair faster, but, as advised by Good Housekeeping, they are best for thicker hair and should always be used with a heat protectant. They can also be drying, so if you have bleached or damaged hair you should avoid a hot brush for now.
A boar brush will add the most volume to your bangs. It's good for both wispier bangs and bouncier styles, meaning you can switch up your bang style without having to change brushes. For a smoothing effect, a brush with a ceramic barrel is best and will prevent any major flyaway incidents.
Now you know which brush is best, so you won't have to worry about a bad bangs day ever again.