How The October 9 Full Moon Will Affect You If You're A Scorpio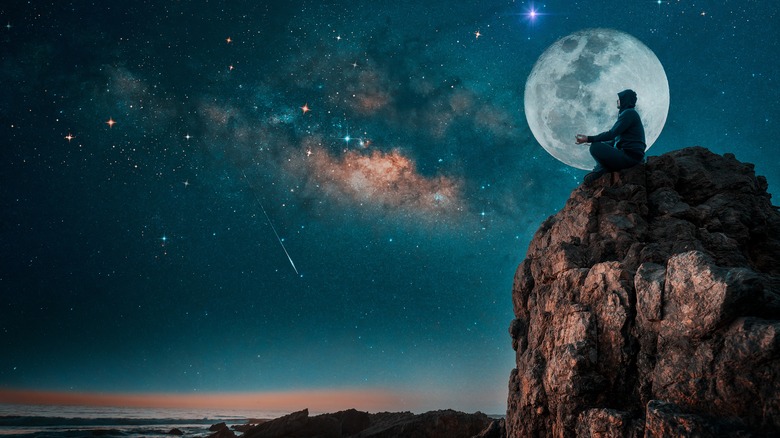 oscargutzo/Shutterstock
The full moon on October 9 comes in the sign of Aries, and this lunation marks the first full moon of the autumn season. This lunar event has been dubbed the Hunter's Moon and will also take place with the Orionid meteor shower, per Refinery29. This special moon is said to bring with it themes of beauty and is ready to inspire all members of the zodiac to embrace themselves while practicing self-love and self-care. Because the lunation falls during Libra season, the sign's energy will also be present, helping everyone open up and communicate their thoughts and feelings to those around them.
"Relationships will be actually the focus of this particular full moon in October 2022, not only because the sun will be in Libra — the sign of partnership — but also because it will be in a close conjunction with Venus, the planet of love and romance," astrologer Yana Yanovich tells PopSugar. Meanwhile, Today notes that this lunation is an ideal time to set intentions and manifest your desires. The outlet also suggests writing a letter to yourself to list all of your best qualities and then keeping the paper to read to yourself once a week as affirmations in order to give yourself confidence and remind you how special you are.
For those born under the sign of Scorpio, the full moon may have you feeling motivated to work your daily routines.
The full moon may highlight Scorpio's need for a new daily routine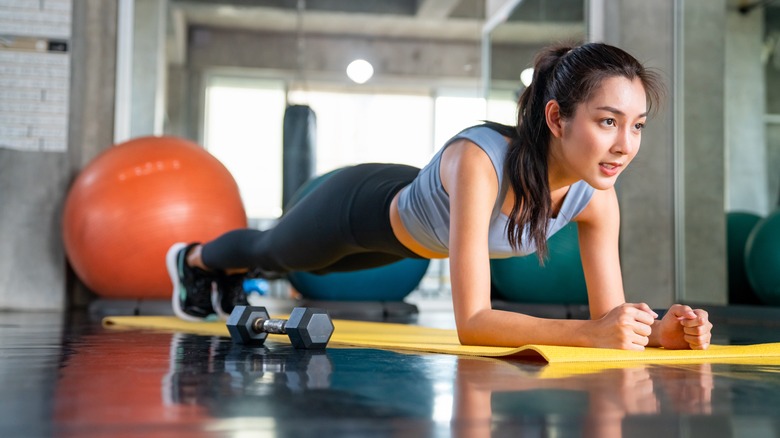 CandyRetriever/Shutterstock
If your zodiac sign is Scorpio (born between October 23 and November 21), the full moon on October 9 will fall into your sixth house of daily routine, per InStyle. This could mean that you'll feel inspired to change things up a bit. Maybe it's time for a new daily schedule so that you can balance your work and personal lives better. Perhaps you need to start a new workout routine or start eating a bit healthier. Whatever it is, sit down with your calendar and figure out how to make the most of your time so that you have enough time for work, play, family, exercise, friends, hobbies, and whatever else you prioritize in your life.
According to Woman & Home, it may not be easy for Scorpios to get themselves on the right path alone. This is where friends and family members come in. Maybe you'll need some help in certain areas and you can ask those closest to you for a bit of assistance. You may be surprised to see how willing they are to come to your aid, and how capable they are of taking over some responsibilities during your time of need. While Scorpios love to be in control, now is the time to let loose a bit and allow others to tackle some of the work. You don't have to do it all by yourself.
Scorpios should dream big during October's full moon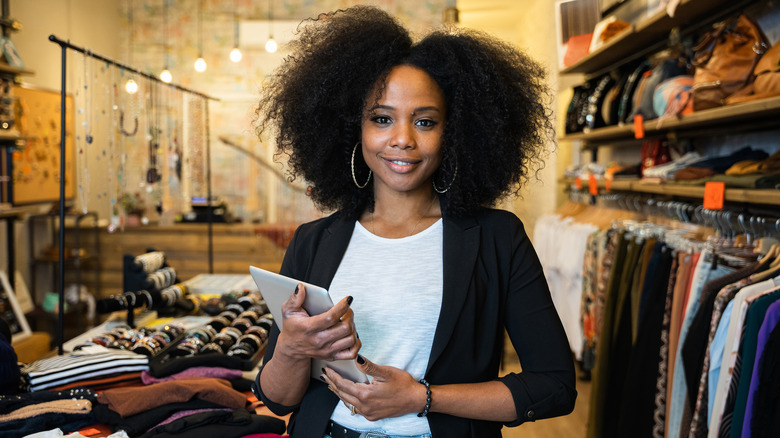 loreanto/Shutterstock
According to Cosmopolitan, Scorpios may also want to focus on their goals and dreams for the future during the full moon on October 9. Whatever it is that you've been wishing for or planning for, now is the time to start drawing those things to you. Make a plan with steps to achieve your goals and break it down into small, attainable tasks. Meditation and manifesting may also prove to be beneficial when it comes to achieving your goals. Sit in a quiet place and visualize yourself with your dream job, partner, home, or whatever it is that you desire. Go big and bold when it comes to your aspirations and don't let anyone make you feel guilty for wanting to live your best life.
Allure suggests that Scorpios also take some time to rest and relax during the full moon. Spending a quiet weekend at home may be just the thing that you need to recharge your mental and physical batteries, get things done around the house, and perform a few self-care acts. Because the full moon can often bring heavy feelings of stress and drama along with it, staying home decreases your chance to get stuck in any chaos that is unwanted.
It appears that Scorpio will be sitting pretty during the October 9 full moon if they can prioritize themselves and plan ahead.