Royal Expert Gives Unfiltered Opinion On Prince Harry's 'Needy' Relationship With Meghan Markle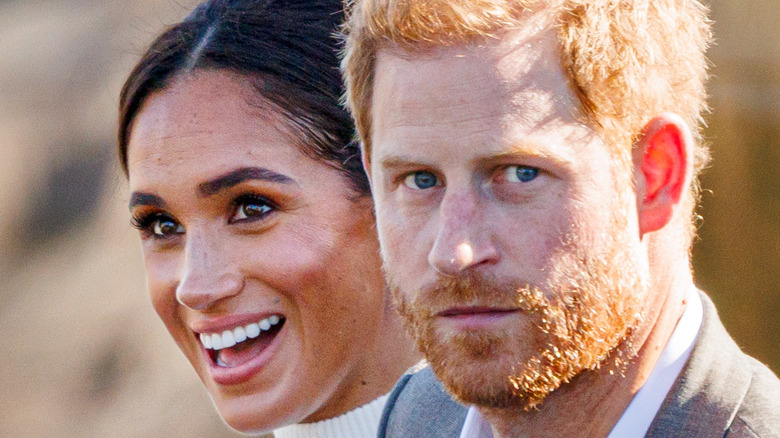 Patrick Van Katwijk/Getty Images
Since they announced their engagement in November 2017, the relationship between Prince Harry and Meghan Markle, Duke and Duchess of Sussex, has been under scrutiny. It only intensified when the couple decided to step down from their royal duties in 2020, with the British media blaming Meghan for the decision and their subsequent move to the United States. However, sources revealed that Harry had been unhappy with his life as a royal before he even met his wife. 
In fact, Valentine Low, the author of a new book about the royal family that paints Meghan Markle in a very unflattering light, has shared that a source told him it was Prince Harry who wanted to escape the prison of palace life, and that the duchess extended "the greatest kindness anyone could do to him" by helping to "take him out of the Royal Family," (via Express). The insider revealed that Harry was "just desperately unhappy in the last couple of years of his working life," adding, "We knew he was unhappy, but we didn't really know what the solution would be. She came along and found the solution."
But with Harry leaving his life — and family — behind in the U.K., another royal source told Page Six that the duke "clings" to his wife "like a needy man, like a life raft."
Meghan knew 'what buttons to push' when she met Harry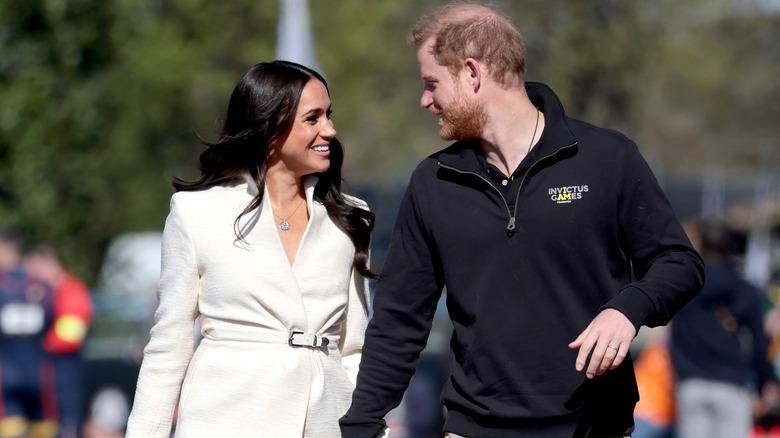 Chris Jackson/Getty Images
Royal biographer Tom Bower told Page Six that Prince Harry, Duke of Sussex, "clings" to his wife, Meghan Markle, Duchess of Sussex, because of his childhood traumas, including the demise of his parents' marriage and the death of his mother, Princess Diana. The experience, according to Bower, led Harry to become a "damaged" and "very disturbed" man — and Meghan reportedly used that to her advantage. "Her genius was that before she ever met him, she carefully researched him and as an intelligent woman with a lot of experience, knew exactly what buttons to press," Bower explained.
But the death of Queen Elizabeth II might have "awakened some misery in him that he was so cut off from his family and friends and was an outsider," Bower said. "And I think that puts great pressure on their relationship."
Since stepping down from their royal duties, Harry and Meghan work closely together on their many projects, including their nonprofit Archewell Foundation and Archewell Productions, which oversees their Netflix deal worth a reported $100 million. During an interview with The Cut, they revealed that they work from the same home office — and even sit side-by-side at one large desk. "Most people that I know and many of my family, they aren't able to work and live together,'" Harry said, per Newsweek. "'It's actually really weird because it'd seem like a lot of pressure. But it just feels natural and normal.'"