Prince William Is Reportedly Ready To Completely Change The Royal Family As We Know It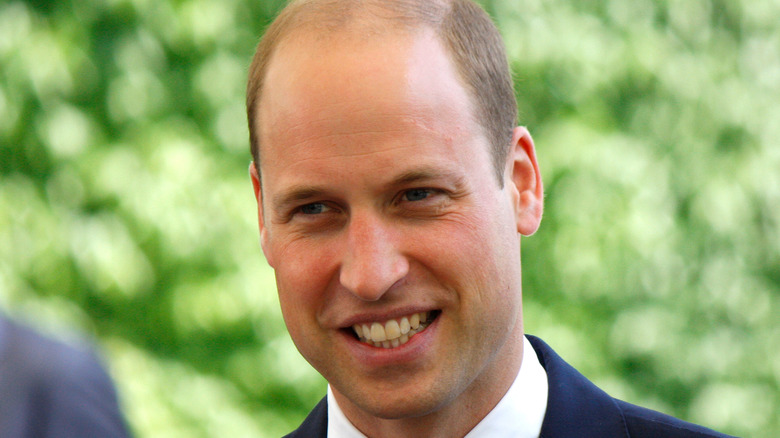 360b/Shutterstock
King Charles spent the majority of his life as Prince of Wales, and was first crowned with this title at Caernarfon Castle on July 1, 1969, by his mother, the late Queen Elizabeth II (via Washington Post). The title of Prince of Wales is reserved for the heir apparent of the British crown, and while the official ceremony did not occur until 1969, it is worth noting that Charles officially inherited the title in 1958 via letters of patent. The tradition of this title and role date all the way back to the son of King Edward I, also named Edward, who was first given this title as heir apparent in 1301.
Suffice to say that the role and expected duties of a person who carries this title have changed over the centuries, and that each Prince of Wales has had his own priorities. But England's new Prince of Wales, William, is ready to make major changes to the role his father held for so long, now that he himself carries the title. 
What William will do differently from Charles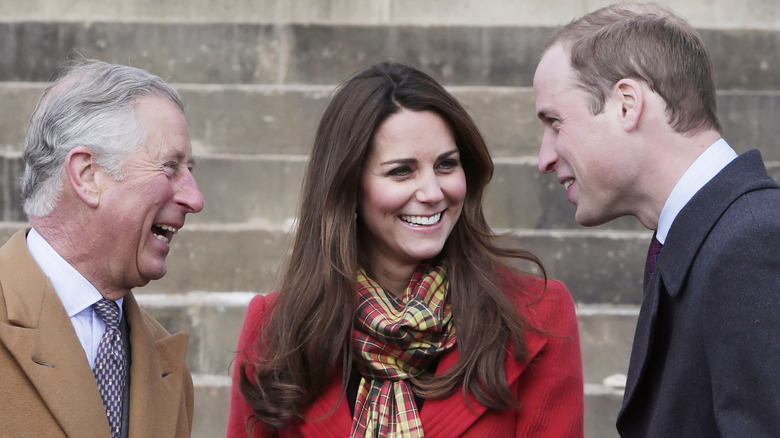 Wpa Pool/Getty Images
The first striking difference between how Prince William intends to fill the role of Prince of Wales and how his father did so, is that William does not plan on having an elaborate investiture ceremony to accept the role (via The Mirror). An unnamed royal source tells The Mirror that William has "no plans for any kind of an investiture like the Prince's father had." Further, this source explained that William and Catherine, the Prince and Princess of Wales, are "focussed on deepening the trust and respect of the people of Wales over time."
Another significant difference between William and his father will be that William and Kate have chosen to have a significantly smaller staff serving them. In fact, The Sun reports that the royal couple will have a staff roughly half the size of their predecessors in order to "create a more cost-effective and less formal team." Prince William has also reportedly told his staff that they don't need to wear suits to the office in order to create a "less stuffy" environment. 
Further, in order to modernize their roles, William and Catherine are said to have done away with the "never complain, never explain" protocol, which was long-held by royals before them, thereby making themselves seem more accessible and forthcoming to their public.  
The causes the Prince of Wales will support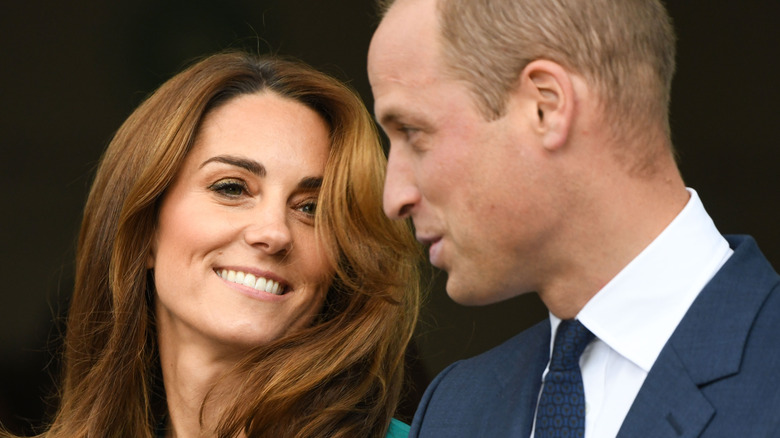 LINGTREN.COM/Shutterstock
There are also several causes close to Prince William's heart that he plans to use his role as Prince of Wales to further serve. According to the official website of the royal family, some of these top causes include protecting the environment, combatting homelessness, and improving services for mental health. The website also says that ensuring members of the armed forces and veterans are well cared for is also a passion of the Prince of Wales, stating, "Having completed seven-and-a-half years of full-time military service, promoting the important role and the welfare of those who are serving or who have served their country in the Armed Forces is a key focus for His Royal Highness's charitable activities."
In order to support these causes, The Prince and Princess of Wales, William and Catherine, are patrons of multiple organizations working to combat environmental destruction, homelessness, and to support mental health. They also use The Royal Foundation as a means of supporting and furthering the causes they care about and the organizations that help to achieve the goals the royal couple holds dear.