A Source Sets The Record Straight About Meghan And Harry's Upcoming Netflix Show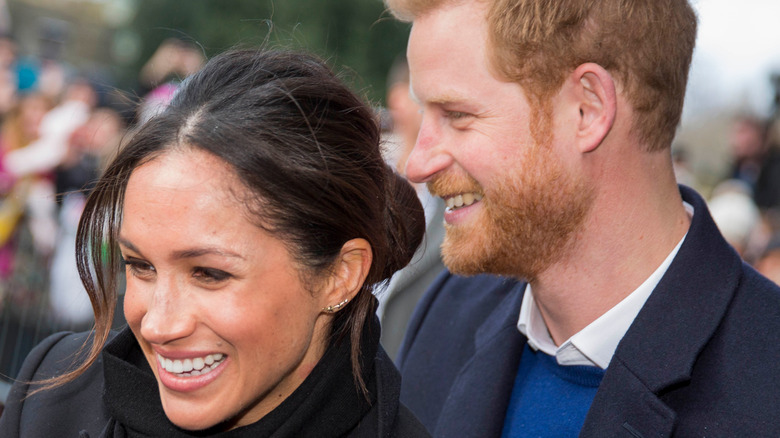 ComposedPix/Shutterstock
The Sussexes' Netflix show is already a must-watch, and it hasn't even come out yet. As Page Six reported back in May, as part of their multimillion-dollar deal with the streaming giant, Prince Harry and Meghan Markle are filming an "at-home" with the Sussexes docuseries similar to the all-conquering "Keeping up with the Kardashians," which naturally put the famous family on the map.
Cameras followed the couple at home in California, reportedly in an effort to capture a side of Meghan and Harry hitherto unseen. Filming had already been underway for months when the news dropped, with a view to releasing the series before the year is out to coincide with the publication of Harry's highly anticipated memoir. Notably, The Irish Sun clarified that they weren't followed everywhere.
The royal defectors were in Britain to celebrate the queen's Platinum Jubilee in June, and Netflix cameras were forbidden from entering Buckingham Palace. But they were present at other official appearances. Her Majesty's death, meanwhile, threw everything into disarray, with numerous insiders confirming that the Sussexes were rethinking their approach. Now, though, it seems they spoke too soon.
The Duke and Duchess of Sussex aren't running scared after all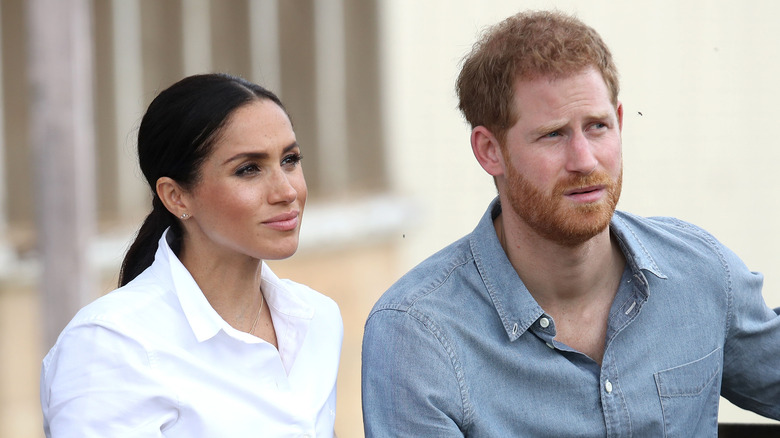 Chris Jackson/Getty Images
As it turns out, Meghan Markle and Prince Harry's reported handling of their Netflix documentary may not be entirely accurate. In response to stories about the Duke and Duchess of Sussex scrambling to edit the upcoming series alongside Harry's bombshell memoir (via Page Six), a royal expert claimed that nothing could be further from the truth. According to insiders who spoke to The Telegraph, the only tweaks being made are the normal kind that occur in the final stages before release.
"There seems to be a big misconception that they need or want to turn the project on its head," one source acknowledged. "There are always edits being made, but that's how it works — people give notes, sometimes things are changed if there's time before a deadline." Moreover, an industry insider confirmed that the series should still come out in December, regardless.
This goes against reports that the Sussexes are so worried about the show's contents that they were considering shelving the series indefinitely. As for what kind of information will be included, the source shared, "This is about where they've come from, what they've been through and where they are... I think it will explain a lot about the decisions they've had to make and how they've ended up here."
Most tantalizingly, the relationship between the royal family and the celebrity couple hasn't improved, so they're fully prepared to be frank and honest — especially since the queen isn't around to take offense anymore.
Prince Harry's bombshell memoir hasn't been softened, either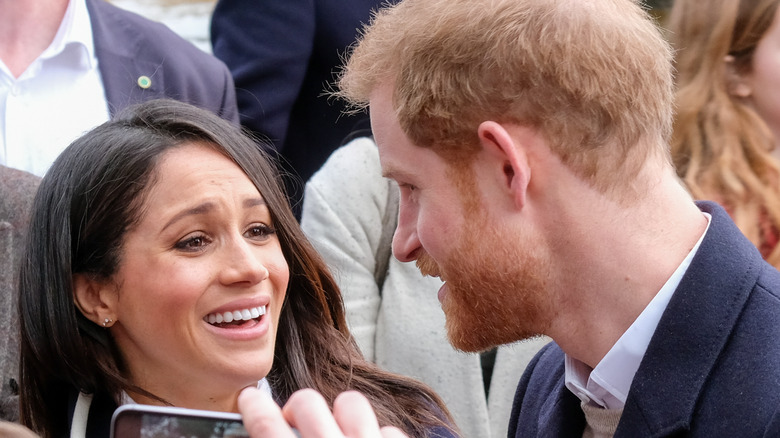 MattKeeble.com/Shutterstock
Further, a source also informed The Telegraph that Prince Harry won't be holding back in his upcoming memoir, either. Confirming that it's due for release "probably next year," the insider clarified that it will likely be "subject to edits to make it make sense after the queen's death, even down to the basics of clarifying the tenses." Otherwise, the Duke of Sussex is sticking to the plan to tell his life story in his own words.
As another source put it simply: "This is Harry being able to — for the first time — talk about his own life. His family are obviously part of his story, but it's less an exercise in record-setting [than] a means of setting himself free. And then he can move on." It's widely believed that the royal defector will specifically take aim at his mother-in-law, Queen Consort Camilla Parker Bowles, in the upcoming tell-all.
Royal expert Tina Brown revealed to the Daily Beast that Camilla "lives in dread of Harry's book" because she's worked so hard to rehabilitate her image with the British public following her infamous affair with King Charles. Brown also noted, "In some ways, Diana's ghost still rattles at the gate." Experts agree that Harry needs to cancel the memoir if he wants to reunite the royal family, but it doesn't seem like that's a possibility.