The Audiobook You Never Knew Wil Wheaton Narrated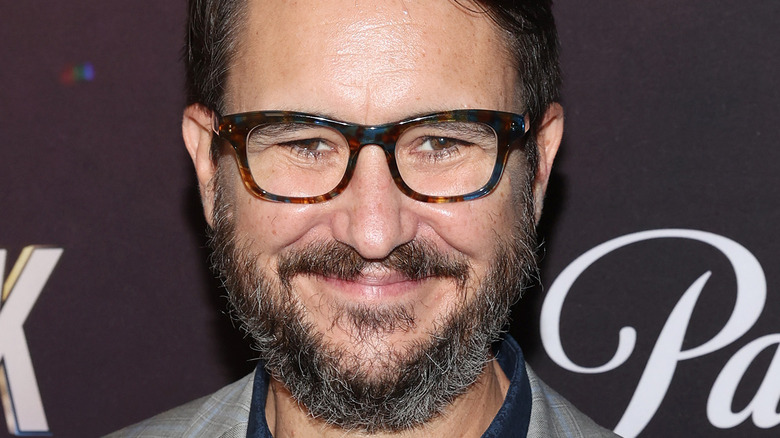 Jesse Grant/Getty Images
Wil Wheaton will be forever known as boy-genius Wesley Crusher, aka the character who almost single-handedly ruined "Star Trek: The Next Generation." In a moment that launched a thousand memes, the usually diplomatic Captain Jean-Luc Picard snapped at the annoying young know-it-all, "Shut up, Wesley!"
One of Wheaton's earliest roles was as Gordie Lachance in the beloved Rob Reiner film "Stand by Me" (per IMDb). Over the years, he's also done voice work for countless video games and animated shows, and he had a recurring role on "The Big Bang Theory," playing an evil version of himself who becomes Sheldon Cooper's nemesis.
In addition to acting in movies and television series, Wheaton is one of a growing list of Hollywood names — including Tom Hanks and Lin-Manuel Miranda — who have recorded audio versions of best-selling books. It's a market that has been growing steadily for years, and it's predicted to keep expanding for a long time to come (per Digital Journal).
Did you know that Wheaton narrated this audiobook?
Wil Wheaton narrated a popular sci-fi novel
Wil Wheaton narrated the audio version of "Ready Player One." Crammed full of geeky 1980s nostalgia, Ernest Cline's dystopian sci-fi adventure novel tells the story of a poverty-stricken teenager who attempts to solve the puzzles in a virtual reality game to win the ultimate prize: the billionaire game creator's fortune. Sci-fi author John Scalzi called the book a "nerdgasm" (per The New York Times).
Publishers Weekly said the novel is an "adrenaline shot of uncut geekdom" and wrote: "The science fiction, video game, technology, and geeky musical references pile up quickly, sometimes a bit much so, but sweet, self-deprecating Wade, whose universe is an odd mix of the real past and the virtual present, is the perfect lovable/unlikely hero."
It's fitting that Wheaton, an actor identified with both "Star Trek: The Next Generation" and "The Big Bang Theory" — two of geekdom's most revered TV shows — recorded the audiobook version of this paean to nerd culture. And, according to AudioFile, he was a great choice as narrator. 
"As narrator of this offbeat, futuristic adventure, Wil Wheaton must evoke a teen's naïveté and cynicism about real life and incorporate this veteran gaming geek's expertise of '80s culture," the review said. "Wheaton is up to the task, presenting an engaging treasure hunt while also dramatizing the hero's enthusiasm at playing classic games like Pac-Man."
But that's not the only audiobook Wheaton has voiced.
The versatile voice actor has worked on dozens of audiobooks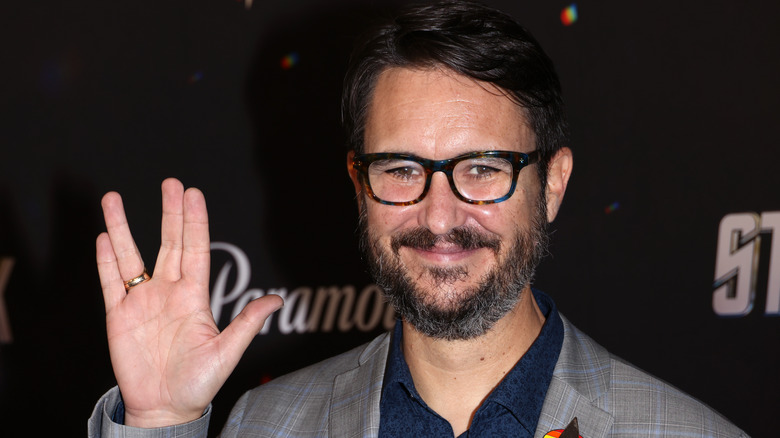 David Livingston/Getty Images
Wil Wheaton also narrated "Ready Player Two," the aptly named follow-up to "Ready Player One." Slate dismissed Ernest Cline's sequel as a mere rehash of the first book, except that "instead of an underdog orphan trying desperately to escape his poverty, our protagonist is now a bored, vindictive tech billionaire who has learned nothing from his previous adventure."
AudioFile's review was kinder, describing the story as "full of nostalgic romps through 1980s pop culture," and it praised the audiobook. "Wheaton deftly modulates between exaggerated enthusiasm and wryness," the review said. "Wheaton's high energy and intensifying pace will hook listeners to the very end."
Wheaton has made something of a second career narrating books, especially ones written by popular sci-fi authors. Among the dozens of audiobooks he's recorded are "The Martian" by Andy Weir and "The Android's Dream" by John Scalzi, along with his own funny-but-poignant memoir, "Still Just a Geek."