The Audiobook You Never Knew Lin-Manuel Miranda Narrated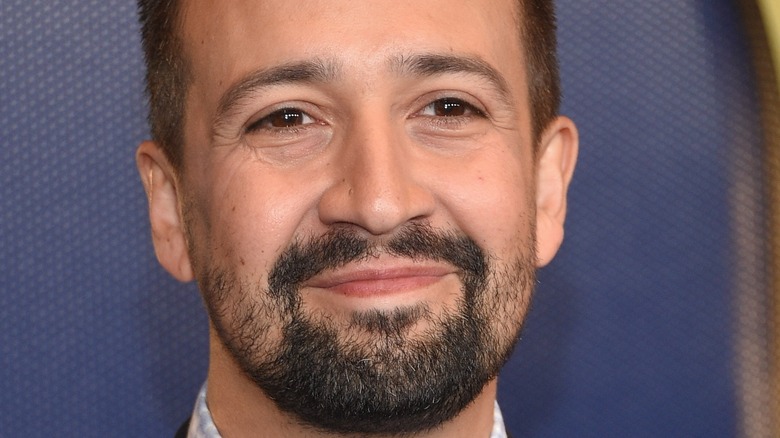 DFree/Shutterstock
Lin-Manuel Miranda is best known as the creator and star of "Hamilton," the Broadway show about founding father Alexander Hamilton. It swept the 2016 Tony Awards, winning 11 in total, including best original score and best book of a musical for Miranda (per USA Today). He also received the 2016 Pulitzer Prize for drama for his groundbreaking musical that blends rap with pop and show tunes.
"My name is Alexander Hamilton / And there's a million things I haven't done / But just you wait, just you wait," Miranda sang in the show's opening number. But Miranda himself seems to have already done a million things, including acting, singing, composing, writing plays, making films, and more (per IMDb). 
Miranda is already three-quarters of the way to an EGOT, with multiple Emmy, Grammy, and Tony awards to his name — and all he's missing is an Oscar to complete the highly coveted (and rare) quartet of awards. He's well on his way to earning an Academy Award, after being nominated for best original song for both "Moana" and "Encanto."
This multi-hyphenate powerhouse has also lent his distinctive vocal talents to the audiobook versions of popular titles, which puts him in the company of Hollywood royalty such as Tom Hanks and Meryl Streep.
Lin-Manuel Miranda narrated a critically acclaimed YA novel
Amazon
Lin-Manuel Miranda narrated "Aristotle and Dante Discover the Secrets of the Universe" by Benjamin Alire Sáenz, which tells the story of the friendship between Ari and Dante, two Mexican-American teenage boys. A review in Kirkus praised the lyrical book: "Meticulous pacing and finely nuanced characters underpin the author's gift for affecting prose that illuminates the struggles within relationships."
Publishers Weekly described this 2012 YA novel as "a poetic coming-of-age story." The review concluded: "It's a tender, honest exploration of identity and sexuality, and a passionate reminder that love — whether romantic or familial — should be open, free, and without shame."
AudioFile had laudatory words about the audiobook version of the story: "Lin-Manuel Miranda's neutral tones highlight the simplicity of this powerful, sparely written book." The review praised "Miranda's clipped expression" for how it revealed Ari's frustration as he struggles with his family's secrets, his identity, and his confusing emotions for his friend.
He also narrated the popular YA novel's long-awaited sequel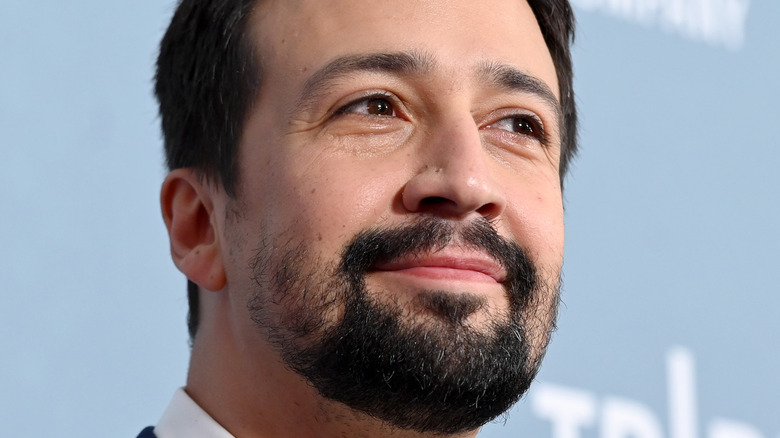 Noam Galai/Getty Images
Lin-Manuel Miranda also narrated the audiobook version of the follow-up book, "Aristotle and Dante Dive into the Waters of the World" – and scooped up the 2022 Audie Award for best male narrator in the process.
"Miranda captures every intense emotion in this gorgeously lyrical and intensely hopeful sequel," read the review in AudioFile. "Miranda offers subtle vocal differentiations for the characters — Dante sounds by turns playful, smug, and sensitive — but the core of the story belongs to Ari and his unlocked feelings as he navigates both joy and grief, all beautifully communicated through Miranda's empathetic narration."
Benjamin Alire Sáenz's highly anticipated sequel came out in 2021, nine years after the first book, and it was worth the wait. Kirkus called the sequel "messily human and sincerely insightful." The review continued: "There's an unhurried quality to the author's wistful, tender prose that feels utterly intimate."
School Library Journal described the book as a "tender teen romance punctuated with questions of identity and belonging." The review continued: "Slow-paced and poetic, this emotional rollercoaster is buoyed by hope, swoonworthy kisses, and exquisite characterization."