The Audiobook You Never Knew Tom Hanks Narrated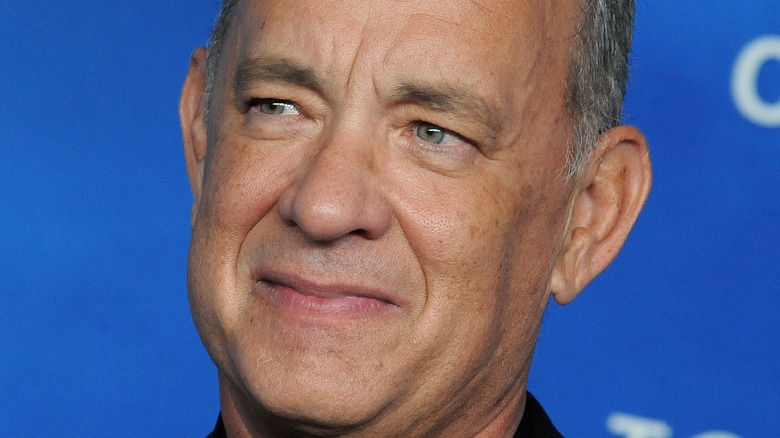 Tinseltown/Shutterstock
We may receive a commission on purchases made from links.
Tom Hanks is known to be one of Hollywood's most down-to-earth celebrities, a genuinely nice guy who's been married to fellow actor Rita Wilson since 1988 (via People). Fun fact: In 2021, Hanks and Wilson scored highest on a poll of celebrity couples that people would most want to quarantine with, just barely edging out Ryan Reynolds and Blake Lively.
Over the years, Hanks has made a stunning transformation from lovable goofball in forgettable movies such as "Bachelor Party" and "Volunteers" to Oscar-winning actor in "Philadelphia" and "Forrest Gump" (per IMDb). His resume includes starring roles in popular films such as "Saving Private Ryan," "Apollo 13," "Sleepless in Seattle," "A League of Their Own," and "Cast Away." And, to the delight of children everywhere, he brought the character of Woody to life in Pixar's animated "Toy Story" movies.
The likeable actor has also joined the growing ranks of Hollywood celebs — including Cate Blanchett and Benedict Cumberbatch — who have lent their considerable voice talents to the audio versions of popular books.
Tom Hanks narrated 'The Dutch House'
When Ann Patchett's novel "The Dutch House" came out in 2019, this captivating story about two siblings grappling with their past was lauded by critics and became a 2020 Pulitzer Prize finalist. NPR predicted that "chances are, you won't want to put down this engrossing, warmhearted book even after you've read the last page."
Tom Hanks' recording of the novel earned similar accolades. A review in The Guardian commended the actor for "bringing his customary warmth and sensitivity to a multi-generational tale that has shades of Hansel and Gretel, plus a dash of Cinderella." The audiobook was a finalist for the 2020 Audie Awards.
And who's the biggest fan of the audiobook version of Patchett's family-focused tale? The author herself. "I know Tom Hanks and asked him if he would read the book. I was floored when he said yes," she told Naples Daily News. "Seriously, the audiobook is so much better than the book because he brings so much to it." She added, "In my mind it is, in many ways, a funny book. Tom really got that."
The actor also narrated his own collection of short stories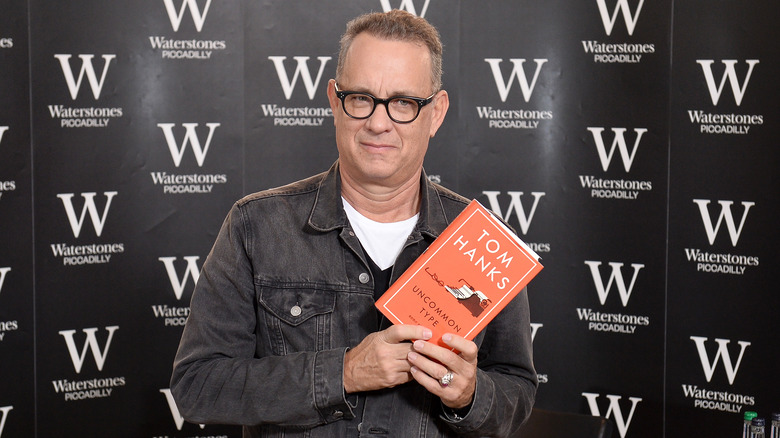 Jeff Spicer/Getty Images
In 2017, inspired by his love of typewriters, Tom Hanks published a collection of short stories titled "Uncommon Type: Some Stories." Each tale includes an antique typewriter, but, according to NPR, "they are linked by something greater than typewriter ribbons: a decidedly benign, humane view of people and their foibles." The review ends with decidedly mixed praise: "Is this great literature? No — it's too generic and mawkish. But 'Uncommon Type' offers heartfelt charm along with nostalgia for sweeter, simpler times — even if they never really were quite so sweet or simple."
A review in The Guardian is far blunter in its criticism. It declares that 16 of the 17 stories "are forgettable, middle-of-the-road, and touched by the special banality of mere competence."
However, it seems the actor was able to work his voice magic on the audiobook version. According to AudioFile, "The stories are wide ranging, at times funny, bizarre, and poignant — but the real draw is Hanks himself. As expected, his performance is charismatic. His strengths shine in male characters, especially curious boys and men in conversation. He regularly plays with accents, making memorable a couple of recurring characters." Plus, Hanks called in a few favors and got Hollywood pals such as Cecily Strong, Peter Scolari, and Holland Taylor to add their voices to the last story in the collection.