Meghan Markle Has Harsh Words For These Two Classic Sitcoms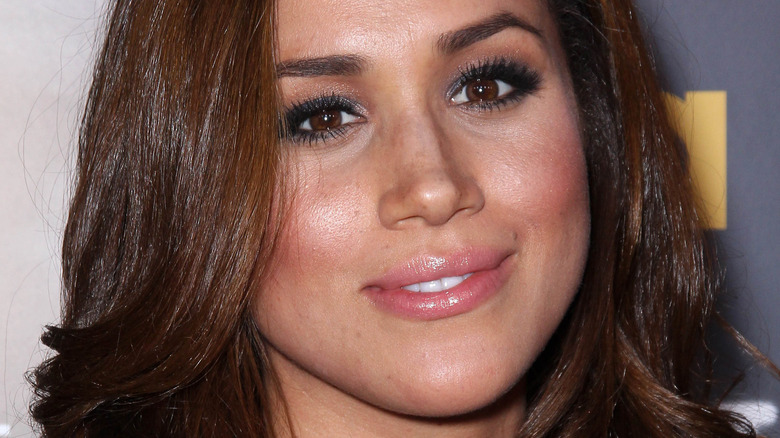 s_bukley/Shutterstock
The Duchess of Sussex, Meghan Markle, has been at the center of media headlines since she tied the knot with her husband, the Duke of Sussex, Prince Harry, in 2018. The media has been so harsh on the couple that they chose to walk away from the United Kingdom and their royal duties for life in Meghan's native California (via The New York Times).
Although the couple left the United Kingdom, they continue to face near-constant backlash. Some of that came when the duke and duchess signed a multi-year, multi-million dollar deal with streaming giant Spotify (per Newsweek). The couple would dish out a slew of content over time, but when the first episodes of Meghan's podcast, "Archetypes," took months to come out, the couple was back in the press with unfavorable commentary.
Now, however, Meghan's podcast is releasing episodes regularly, and though they were met with mixed reviews, fans are tuning in. In the most recent episode of "Archetypes," Meghan made headlines again for the harsh words she had for classic sitcoms.
Meghan did not hold back on shaming sitcoms for their stereotypes against women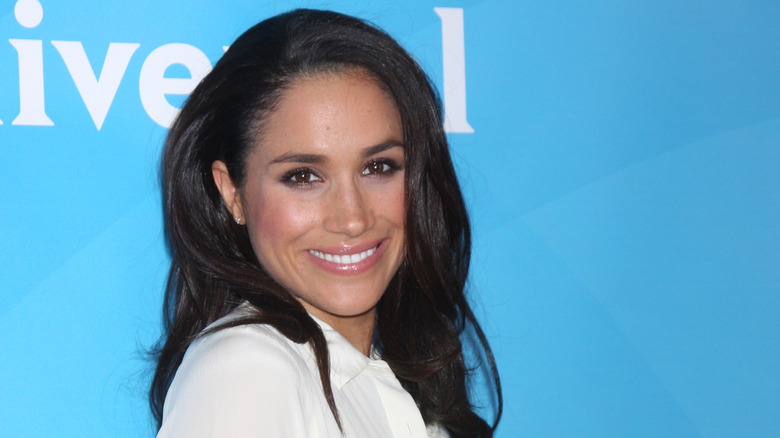 Kathy Hutchins/Shutterstock
When Meghan Markle, the Duchess of Sussex, first released her podcast, "Archetypes," she was met with mixed reviews (via Forbes). With tennis superstar Serena Williams as her first guest, fans listened in droves, making her podcast debut more popular than Joe Rogan's that week. She has used her platform to talk about issues that are important to her and whichever celebrity guest is joining her for the episode.
In the podcast's most recent episode, Meghan was joined by actresses Jenny Slate and Constance Wu to talk about bias towards women in classic sitcoms like "Scrubs" and "How I Met Your Mother." She shared that women were often referred to as "crazy" or "insane" throughout episodes of these shows.
"The use of these labels has been drilled into us from movies and TV, from friends and family, and even from random strangers," she shared. "The fact is, no one wants this label."
Meghan would go on to play clips from both of the sitcoms to showcase how these harmful words were used against women, including a clip where "How I Met Your Mother" character Barney Stinson (played by Neil Patrick Harris) said, "If she's this crazy, she has to be this hot."