Listeners Absolutely Rip Meghan Markle's First Podcast Apart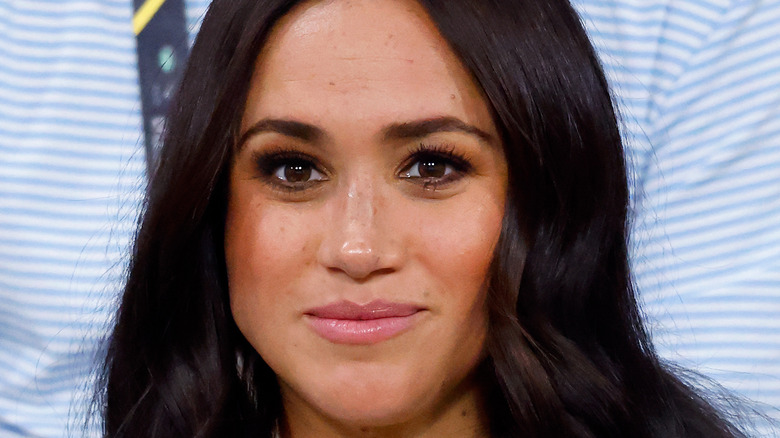 Max Mumby/indigo/Getty Images
Meghan Markle, the Duchess of Sussex, has finally launched her new podcast, "Archetypes." While she and husband Prince Harry, the Duke of Sussex, landed a $25 million Spotify podcast deal together, this podcast is Meghan's first solo project, and she's using it as a platform to raise awareness on timely issues. 
"Over the course of the next dozen episodes, we're going to live inside and rip apart the boxes women have been placed into for generations — boxes like diva, crazy, the b-word, slut," Meghan said on the premiere episode, per BuzzFeed. 
Meghan's first guest was her friend Serena Williams. The women met at an event in 2014 and quickly hit it off. In fact, Meghan noted on her former lifestyle site, The Tig, that one of the things that bonded them was their "endless ambition," per E! News.
So it makes sense that the two women talked about the "misconceptions of ambition." And Meghan revealed that she was never made to feel bad about her own ambitions until she started dating Harry.
"The misconception that if you're an ambitious woman, you have an agenda, you must be calculating, or you're selfish or aggressive, or a climber, and that if you're that fierce or strong or brave, then you somehow deserve whatever gets thrown at you," Meghan explained, per People. "However disproportionate or unfair it may be. And even when it's more than most could endure, most men, most anyone."
So what did critics think about the podcast's debut episode?
Critics were not impressed by the first episode of Meghan Markle's Archetypes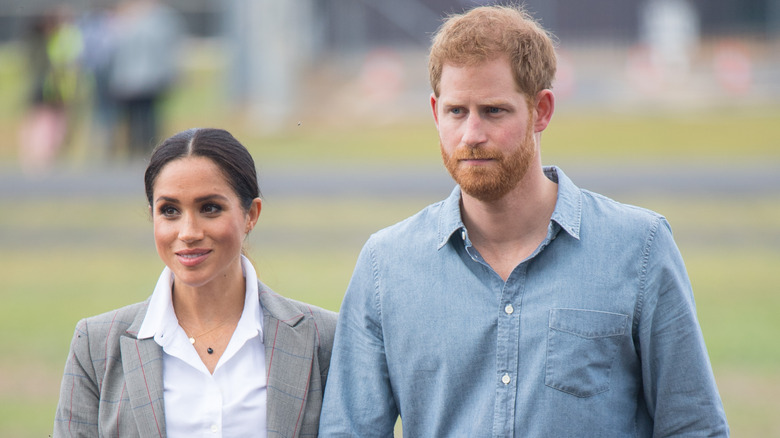 Pool/Getty Images
Critics slammed the first episode of "Archetypes," the new Spotify podcast from Meghan Markle, the Duchess of Sussex. Celia Walden of The Telegraph wrote that it was "an interview with this inspirational sporting figure in name only" and accused Meghan of being a host who "hijacks every distressing anecdote with one of their own — only theirs is longer drawn-out, more distressing."
James Marriot of The Times slammed the podcast for being a "tastefully soundtracked parade of banalities, absurdities and self-aggrandizing Californian platitudes. The effect of all the tinkly music and vapid conversation is to make you feel you've been locked in the relaxation room of a wellness spa with an unusually self-involved yoga instructor." 
And gossip columnist Steerpike of The Spectator noted that it took guest Serena Williams 11 minutes "to barely get a word in edgeways."
Others also felt that Meghan took an unfair swipe at the royal family by claiming that she was only made to feel bad about her ambitions when she started dating Prince Harry, the Duke of Sussex. Royal commentator Angela Levin told the Daily Mail that Meghan "would still be a D-list celebrity if she had not married a prince." She added: "The Royal Family is about ambition in sense of duty and giving. It is not about getting to the top."