Soap Vet Charles Shaughnessy Reveals How His Role On The Nanny Came To Be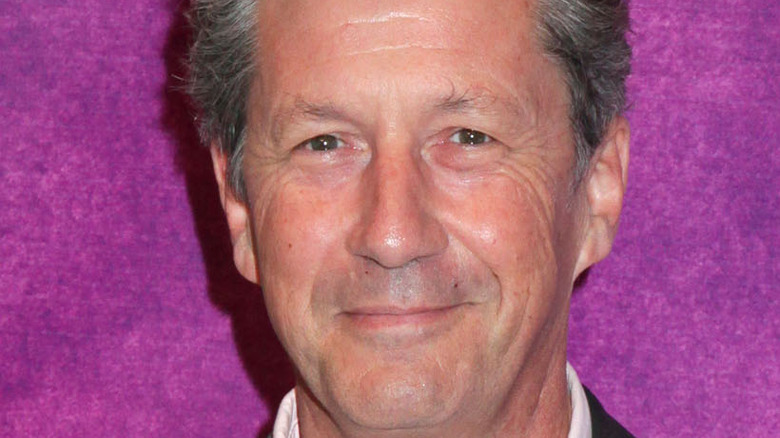 Paul Redmond/Getty Images
"General Hospital" star Charles Shaughnessy has had an amazing career so far. Hailing from London, his first role was on "GH" in 1984 as Alistair Durban, cousin to Holly Sutton (Emma Samms), per Soaps She Knows. Not only has he been in several TV shows and done a bevy of voiceover work, but he also cemented himself as a soap opera star when he played role of superspy Shane Donovan on "Days of Our Lives," also in 1984.
According to his own website, Shaguhnessy took over the role of Victor Cassadine — formerly played by Thaao Penghlis — on "GH" in September of 2021, as well as simultaneously reprising his role as ISA agent Shane Donovon on the "DOOL" digital spin-off series, "Days of Our Lives: Beyond Salem."
As Playbill reports, Shaughnessy won a daytime Emmy award for his voiceover work on the animated Disney Channel show "Stanley." With a career spanning video games, animation, and such live-action shows as "Touched by an Angel," "Sabrina the Teenage Witch," "Stargate SG-1," "Mad Men," and many more, Shaughnessy has proven himself to be a versatile actor. But his role as Maxwell Sheffield on the 1990s sitcom "The Nanny" turned him into an international star. Along with his co-star Fran Drescher, the two have been recognized all over the world even today.
Recently, Shaughnessy discussed the interesting way in which he got the part of Maxwell.
Charles Shaughnessy reveals the origin of his role on The Nanny
"General Hospital" star Maurice Benard interviewed his co-star Charles Shaughnessy, on his YouTube Series "State of Mind." Benard inquired about how he got the role of Maxwell Sheffield on "The Nanny."
Shaughnessy needed a break from "Days of Our Lives" so his agent sent him the pilot script for "The Nanny." When he asked about auditioning, his agent told him that someone high up in the production wanted him for the part of Maxwell with no audition needed. "I haven't done anything," he said, "I've [only] done a soap opera for eight years." The showrunners and star Fran Drescher wanted to meet him, so Shaughnessy jumped at the chance, feeling an audition would ensure he was right for the part.
"So we came to this agreement that we would not audition, we would do a 'meeting'." After meeting everyone involved he said to them, "...should we read a scene?" Everyone agreed and after it was done he related, "And to everyone's relief...including mine...it worked. There was a chemistry. It was fun. She was great to work with." He walked out feeling "a sense of relief" in the room.
"[The Nanny] was successful, but it was not as successful as it's been since," he stated, meaning that it was well-received outside the U.S. and has grown in popularity over the years. The show is so beloved, there have even been talks of remaking "The Nanny," per Mental Floss.