The Famous Relatives Of Angela Lansbury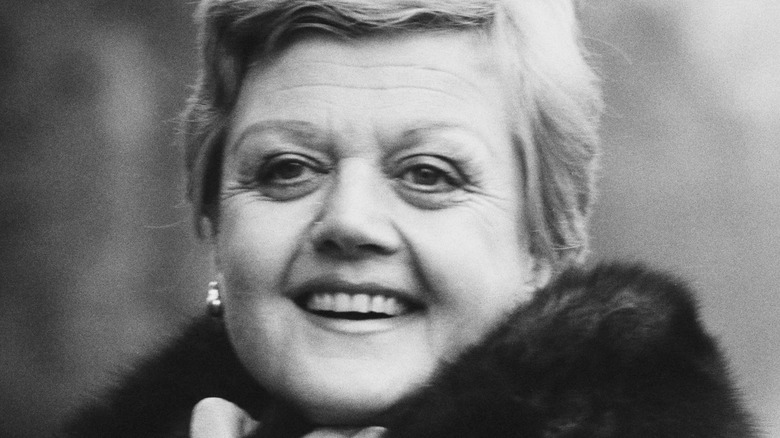 Evening Standard/Getty Images
Adored film and theater actress, Dame Angela Lansbury, passed away on October 11, her children confirmed in a statement (via People). The icon's first role in George Cukor's "Gaslight" was that of "a Cinderella story," the director noted, according to Variety. From there, Lansbury's career took off. She would go on to star in beloved Disney classics such as "Beauty and the Beast" and "Anastasia," among other famed parts. But the actress wasn't limited to film — she was also a thespian. 
Lansbury's Broadway career spanned decades and included roles in both plays and musicals ranging from "Mame" and "Sweeney Todd: The Demon Barber of Fleet Street" to "The Visit" and "Deuce," as Playbill reported. The daughter of lesser-known actress Moyna MacGill Lansbury, and granddaughter of a director at the Belfast Opera, it appeared that a theatrical career was in Lansbury's blood. However, she wasn't the only A-lister in her family. 
Her brothers both had entertainment industry careers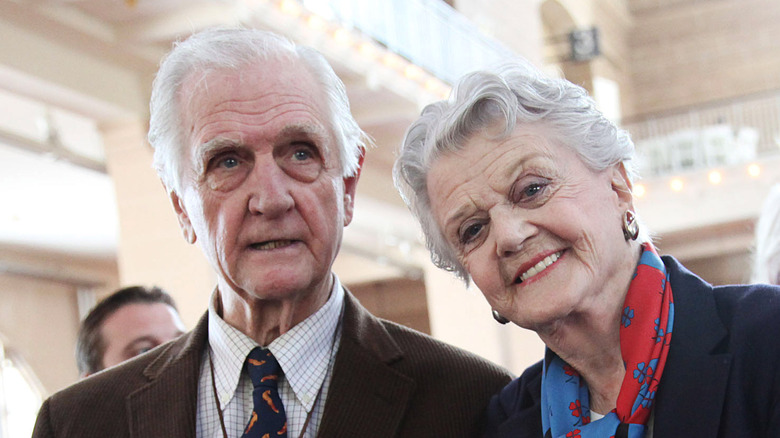 Rob Kim/Getty Images
Angela Lansbury was one of four children – twin brothers and a half-sister. Her brothers are none other than Edgar Lansbury and the late Bruce Lansbury, both producers. Their father died when the children were young, and Angela actually ended up working in Los Angeles with her mother to help support the family, according to The Washington Post. All of the children were in singing and dance lessons when they were young, which some might say led to their interest in pursuing careers in entertainment. 
Angela's brother Bruce died in 2017, but he made his mark on the industry producing shows such as "Murder, She Wrote," "Wonder Woman," and "Knight Rider." Edgar is also an accomplished producer known for "Godspell," "He Knows You're Alone," and "The Clairvoyant," (per IMDb). 
Angela worked with both of her siblings at various points in her career; with Edgar in "Sister," per The New York Times, and with Bruce on "Murder, She Wrote."
She was married to a fellow actor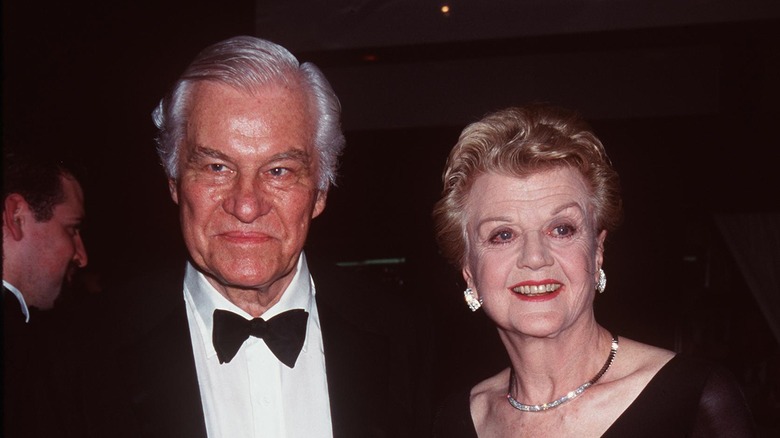 Robin Platzer/twin Images/Getty Images
In 1949, Angela Lansbury tied the knot with fellow actor Peter Shaw, according to The Famous People. The famous couple were both working at MGM when they met, Playbill explained. The outlet noted that they would end up having "one of the seemingly rare long-running show-business marriages."
The pair went on to have two children, a son named Anthony and a daughter named Deidre. Both children were members of the anti-establishment movement, The Famous People reported. The site also noted that Anthony is an actor as well. He joined his mother in "Murder, She Wrote" and even produced the TV movies (per IMDb). 
Lansbury and Shaw were married until the actor passed away from heart failure in 2003. If "Murder, She Wrote" wasn't already a family affair with Lansbury's brother part of the show, Shaw formed a production company in 1987 — Corymore Productions — with his two sons to help produce his wife's show (via Playbill).