Sean Teale Discusses 'Progressive' Nature Of Dario In New Film Rosaline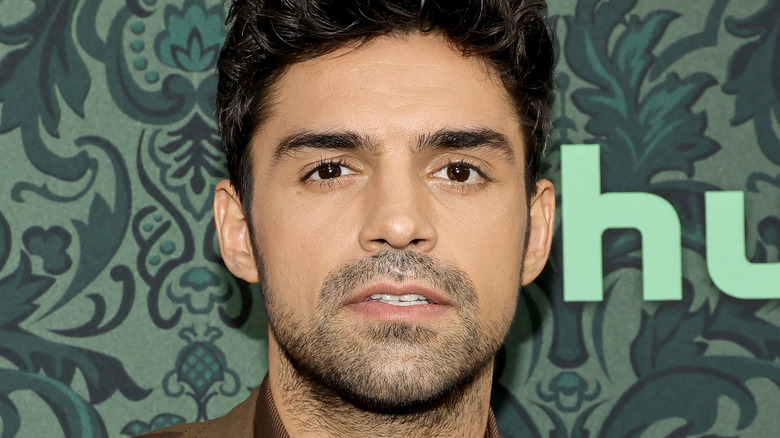 Kevin Winter/Getty Images
Where there's romance, there's possibility for heartbreak, and no age group feels this more intensely than the late-teens and early 20s. When relationships go south and new, shiny love interests enter the scene, your world can truly feel like it's ending. But fresh romances and objects of desire can slip through your fingers as quickly as they arrived, and in some cases — cue "Romeo and Juliet" — love ends in devastating death. With such a ... final ending to a beloved play, it can feel as though we witnessed Romeo and Juliet embrace each other's love before they really had a chance to live their lives together, and such devastation has been adapted in a variety of plays, films, and books. But of course, there's always room for a fresh take on the well-consumed work by William Shakespeare — cue "Rosaline," the hilarious new arrival that tells the story of the other woman, Romeo's ex.
Did you ever wonder if there were other love interests in either Romeo or Juliet's lives? As it turns out, the titular character Rosaline — brought to life on-screen by "Booksmart" star Kaitlyn Dever – was briefly mentioned in the Shakespeare work, but now it's her time to shine. Following her plot to win Romeo back, Rosaline is joined — and later swept off her feet — by the dazzling Dario, played by Sean Teale, presenting a juicy and rather titillating avenue for on-screen chemistry. Ahead of the film's premiere, we joined the cast during a press conference and got the behind-the-scenes scoop on all things "Rosaline," with Teale himself commenting on the progressive nature of Dario and his pursuit of Dever's Rosaline.
Dario was ahead of his time for a 'Renaissance man,' according to Sean Teale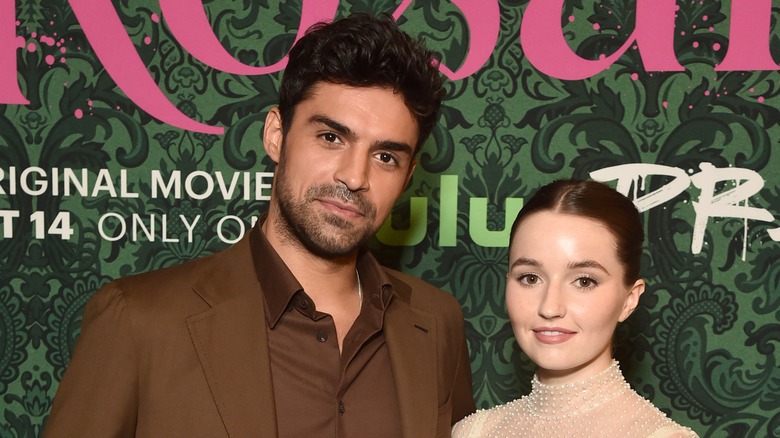 Alberto E. Rodriguez/Getty Images
While the classics are just that — classics — new, delightful adaptations and fresh takes are delectable for viewers, and "Rosaline" is no exception to the incredibly well-known "Romeo and Juliet." Perhaps one of the more dynamic elements incorporated into the story of "Rosaline" is the titular character's bond with Dario, the unexpected love interest who sees Rosaline for who she is — independent, funny, and a woman determined to march to the beat of her own drum. During the press conference with the film's cast, Sean Teale — who brings Dario to the screen — shared that his character was quite progressive for the movie's time period, and quickly identified that Rosaline was not a woman to be underestimated.
"[Kaitlyn Dever and Rosaline are] incredibly charming ... there's so much to her, you would not want to do anything other than find out more," Teale said of the titular character and the dazzling actress who brings her to life. "[Dario is] a little more progressive than one thinks, and so of course he's completely drawn to this brilliant, funny, charismatic-driven, diligent, independent woman at a time where that was not as easy to be or do."
Sean Teale stands apart from his character Dario in this particular way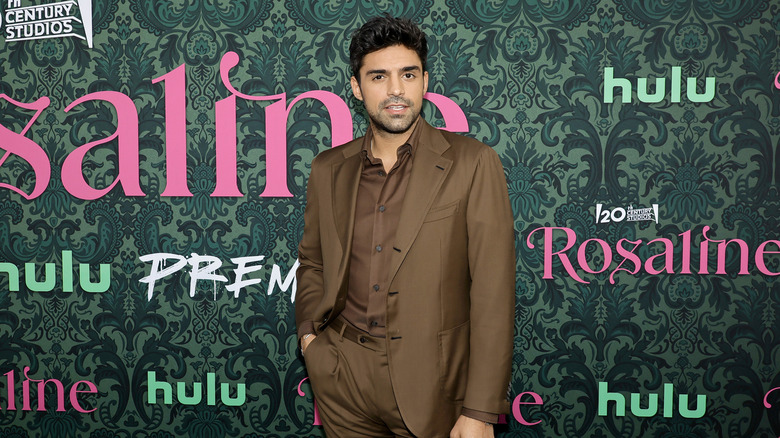 Kevin Winter/Getty Images
Throughout the quick-witted, hilarious film "Rosaline," Sean Teale's Dario quickly proves that he sees Kaitlyn Dever's Rosaline for who she really is — sharp, funny, incredibly bright, and ready to risk it all for love. And while there's certainly an aspect of Teale that lends itself beautifully to Dario, the actor and his character are different in one particular way: Dario doesn't care what anyone else thinks, whereas Teale strives to fulfill expectations.
"The thing that drew me to Dario is that something that I didn't have, which is that he doesn't mind what anyone thinks of him or how he appears. He is a certain way," Teale shared of his character during the press conference. "I do not possess that trait at all ... I'm scared about everyone's opinion. But Dario manages to be a lot more progressive than a man would be in that time [period]."
Now of Dario's modern love story with Rosaline, Teale didn't reveal when in the film his character falls in love with Dever's leading lady, but he did mention the "sparks" that develop between the characters early on. Of their chemistry, Dever chimed in, "Dario really understands Rosaline, and she doesn't really necessarily see that right away." Can't wait to watch the fresh take unfold? You'll just have to tune into Hulu on October 14.
"Rosaline" is streaming exclusively on Hulu starting October 14th.