Rosaline's 'Fearlessness' Attracted Actor Kaitlyn Dever To The Hulu Original Film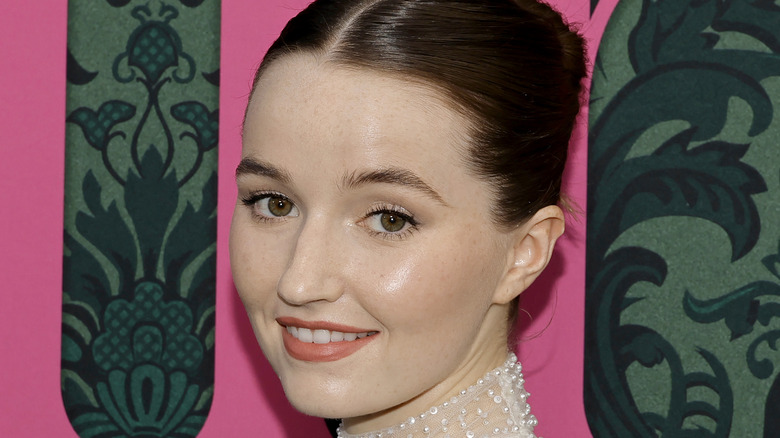 Kevin Winter/Getty Images
We all know the story — Romeo meets Juliet, they fall hopelessly in love, warring families keep them apart, and their plot to fake their deaths goes horribly awry. But what's missing from the beloved tale by William Shakespeare? The ex-girlfriend.
"Rosaline" — a sure to be smash hit film coming to Hulu on October 14 — tells the story of Romeo's ex, the woman who was overlooked in both the play and in the leading man's life until now. The titular character, Rosaline — a fiery, spunky young woman who clearly is too good for hopeless romantic Romeo (in our opinion) — is brought to life by the beloved Kaitlyn Dever, whose wit and sarcastic charm elevated film "Booksmart," television show "Last Man Standing," and dozens of other projects. Joining Hollywood A-listers Minnie Driver and Bradley Whitford, as well as relative newcomers to the screen such as Sean Teale and Spencer Stevenson, Dever's Rosaline is dynamic, funny, and unapologetic. Much like Dever's stand-out performances in "Dear Evan Hansen" and "Dopesick," the actress's portrayal of the femme fatale turned determined single had us laughing from minute one.
Ahead of the film's premiere, we joined a number of the cast members during a press conference, and Dever dished about her character and what truly set her apart from other roles. As it turns out, it was Rosaline's gumption and dedication to her desires that sold Dever on the part.
Kaitlyn Dever loved the creative freedom that came with the role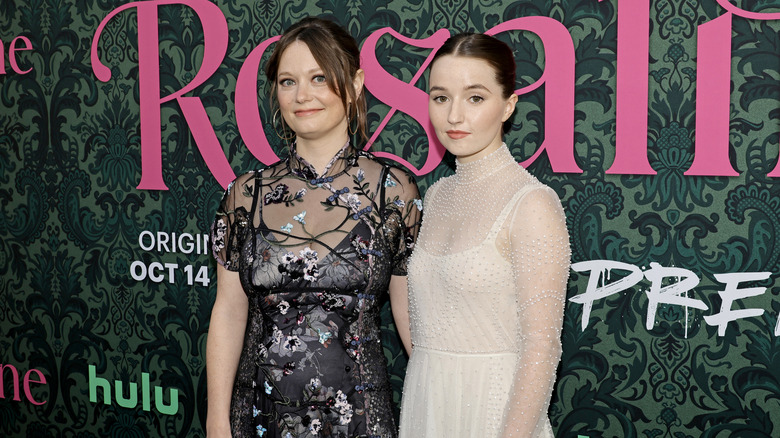 Kevin Winter/Getty Images
Throughout the years, there has been adaptation after adaptation of "Romeo and Juliet" — it's hard to identify which version of the beloved romance is the best. But the beauty of "Rosaline," and the fresh take on the drama as a whole, lies in the freedom Kaitlyn Dever was granted when exploring the role. As the actress explained throughout the press conference, the character of Rosaline is relatively unknown, allowing the "Booksmart" stand-out to dive in head first, exploring the character for all her intricacies.
"On the daily, I was having so much fun with the role," Dever explained of Rosaline. "I appreciated and admired her determination and her fearlessness and her drive."
Further explaining that the "brilliant" writing of the film allowed her to "play up the comedy," Dever revealed that it was almost instinctual to bring such a fiery persona, sarcastic wit, and undeniable charm to the role.
"It was really easy to go there. It was so easy to just have the most fun and be outrageous sometimes, and [be] sarcastic and comedic with this whole cast," Dever shared during the press conference. "It was really, really fun."
Director Karen Maine allowed Kaitlyn to explore the role and storyline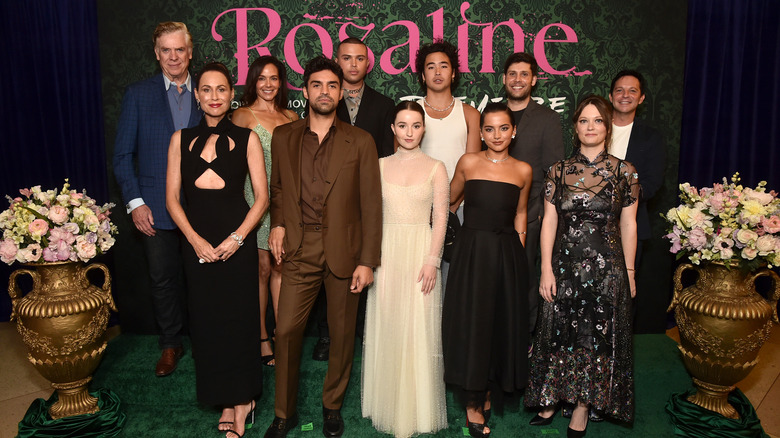 Alberto E. Rodriguez/Getty Images
When bringing a new story to life — and spinning off a tried and true story like "Romeo and Juliet" — you may think that the director and creative team had a precise vision of Rosaline's character. But as Kaitlyn Dever explained, director Karen Maine trusted the actress's instincts and allowed her to explore Rosaline for the full, multi-faceted person she was.
"Rosaline is a lot sometimes, and that's what's so much fun about playing her," Dever shared. "We did have Karen there as a constant guide, and she's so good with direction and allowing us to feel free in that. I think that this story really calls for that."
Further explaining that she and co-star Sean Teale were discussing the very notion of exploring the richness of the characters in "Rosaline," Dever revealed that she felt "very settled in [the] story" and "with this cast" in particular, sharing that such a comfort is "the best feeling you can have" while making a film.
"I think it really translated in the movie," Dever said of the cast mate dynamic, to which we wholeheartedly agree.
"Rosaline" is streaming exclusively on Hulu starting October 14th.