Savannah Chrisley Speaks Out About How Her Parents' Legal Drama Has Affected Her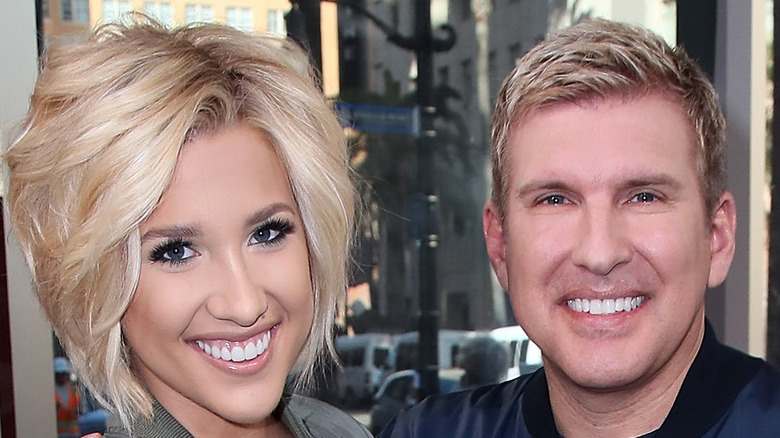 David Livingston/Getty Images
Todd and Julie Chrisley's federal trial didn't go the way the celebrity couple hoped it would. As the The Atlanta Journal-Constitution reported back in June, the Chrisleys were found guilty on all counts of bank and tax fraud following a three-week hearing. They're facing up to 30 years in prison as a result. The couple's lawyer, Bruce Morris, confirmed to People that they were "disappointed in the verdict," while also noting that "an appeal is planned."
Another lawyer for the reality stars, Steve Friedberg, admitted Todd and Julie were "devastated" but remained grateful for the influx of support from their fans all over the world, alongside family and friends, who have stuck by them through it all. 
However, Julie and Todd got real about their life post-conviction during an episode of their "Chrisley Confessions" podcast, in which the couple acknowledged finding out who their real allies are. "This is a telling time for us as a family," Julie revealed (via Us Weekly). "Of people who have reached out, and of people who haven't reached out." 
Now, their daughter Savannah Chrisley is sharing how the process has affected her.
The Chrisley Knows Best star is struggling with her mental health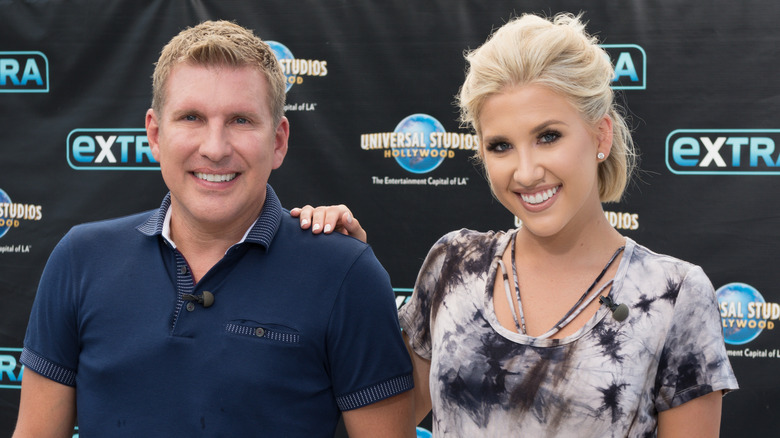 Noel Vasquez/Getty Images
During the debut episode of her podcast, "Unlocked," Savannah Chrisley opened up about how hard it's been in the wake of her parents, Todd and Julie Chrisley, being found guilty of extensive tax evasion and fraud. The "Chrisley Knows Best" star pointed to how their "family's whole legal fiasco" has been "publicized to the entire world," which she acknowledged has "been really, really hard." In fact, Savannah even admitted to having suicidal thoughts. 
She wouldn't be drawn on the specifics, simply alerting listeners to the fact she was struggling and promising to discuss it further at a later date if the Sassy by Savannah founder feels comfortable doing so. "With all my parents' legal drama going on and the hatred from the media in putting their truth out there versus what the real truth is, [it] has been really hard on me and my mental health," she said. "And I have had those thoughts ... and that's the really hard part."
The reality star also teased that Todd and Julie would be on with her at a later stage to discuss the situation in full so they can showcase "the effects that a failed system has on people." Savannah's parents are due to be sentenced for their crimes on Nov. 21, 2022, per ET. The couple was granted a short delay after arguing their trial was "fundamentally unfair."
If you or anyone you know is having suicidal thoughts, please call the National Suicide Prevention Lifeline by dialing 988 or by calling 1-800-273-TALK (8255)​.