Royal Expert Claims King Charles And Prince William Have The Same Weakness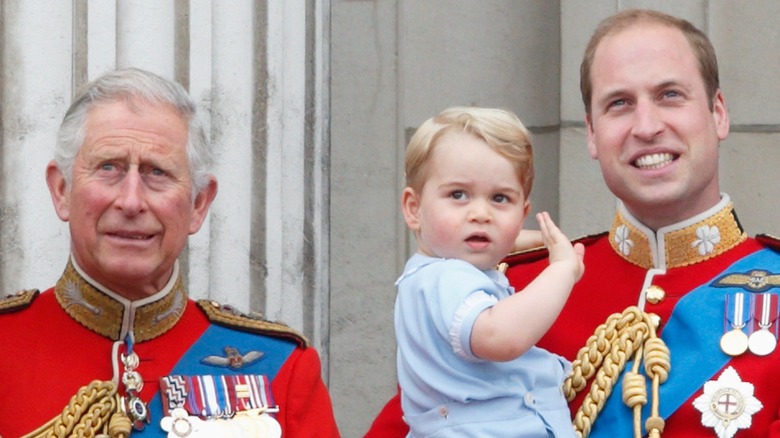 Max Mumby/indigo/Getty Images
Prince William and King Charles' relationship is quite complex, not least because of the infidelity scandal that broke up Willliam's parents' marriage. In his biography, "Rebel Prince: The Power, Passion, and Defiance of Prince Charles," author Tom Bower claimed that Charles' relationship with his two sons suffered after the divorce, not least because the king believed, "Diana had poisoned the boys' minds towards their father," (via People).
However, things have undoubtedly improved between them in recent years since, per Us Weekly, the father-son duo is actively preparing to spearhead the monarchy together. Although Charles is, obviously, ruling Britain first, his advanced age means William, Prince of Wales will likely take over before too long. The prince is eager to run things when it's his turn. For the time being, though, they're "working very closely" together while looking to the future.
However, Charles' relationship with William is about to get more complicated when the sovereign starts paying rent to his eldest son, per Express. Hopefully, they can keep things peaceful between them, considering the personality trait the duo shares.
The father-son duo reportedly share a fiery temper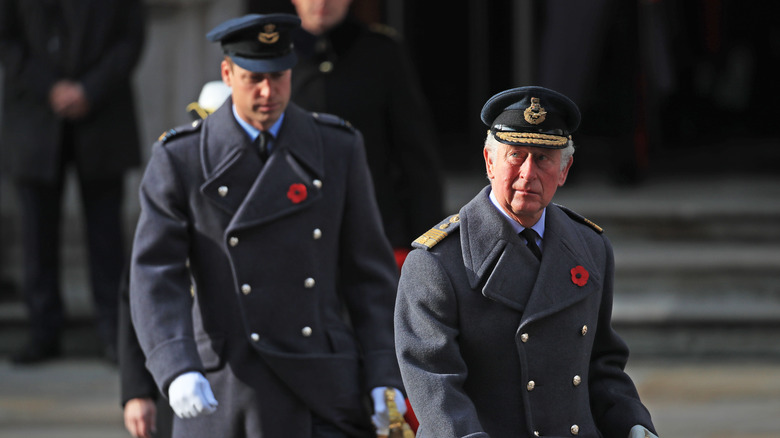 Wpa Pool/Getty Images
Like father, like son. According to Express, royal expert Penny Junor, who has known King Charles for over 30 years, claims, "[He] has a terrible temper and has a great tendency to feel sorry for himself." As it turns out, so does William, Prince of Wales. Biographer Robert Jobson noted in his own tome, "William at 40: The Making of a Modern Monarch," that "[William's] fiery temper can blow up at any time — usually when he's frustrated or when it comes to issues regarding his family."
In fact, "Even senior members of his circle will 'check which way the wind is blowing' before becoming too self-assured in his presence or raising problematic issues that might be better addressed at another time. Other insiders confide that William can be an emotional character who is, on occasion, 'difficult to handle.'" Express's own royal correspondent, Richard Palmer, acknowledged the Prince of Wales is prone to angry outbursts, but he also takes criticism well.
Further, the Daily Mail reports that, in Valentine Low's latest book, "Courtiers," insiders recalled one particularly volatile incident between the father-son duo, which left William enraged. Sources shared how Charles fired one of the queen's most trusted long-term employees, rendering his eldest son "furious." The prince made his feelings known too, expressing disappointment with how the situation was handled. 
As Express noted, royal expert Robert Lacey confirmed Charles and William are known for having screaming matches, ever since the younger man was a teenager.
Prince Harry may also have issues controlling his anger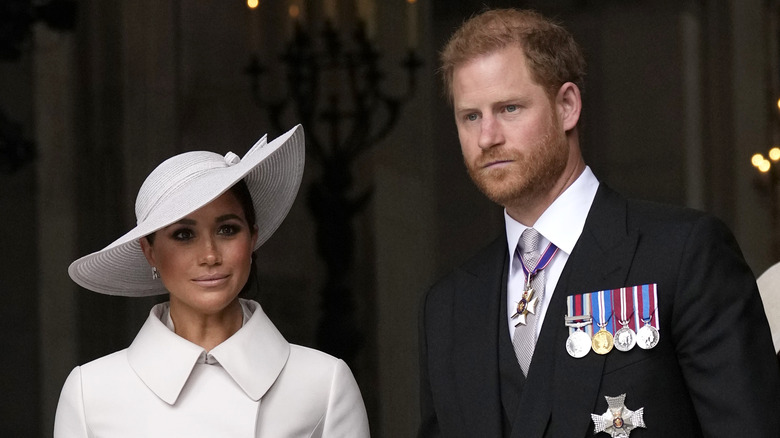 Wpa Pool/Getty Images
King Charles and William, Prince of Wales have been at odds with former senior royal Prince Harry, Duke of Sussex for a while now, and reports vary on who's really at fault for their feud dragging on so long. Recently, it emerged that Harry had sent a text to William that still haunts him today, which scuppered any chances of a reconciliation early on, according to the Daily Mail. Although the Duke of Sussex didn't exactly lash out, he was dismissive towards his older brother, sending just a two-word missive.
According to The Mirror, royal biographer Robert Jobson told the "Royally US" podcast that Charles and William were both "very angry" when Harry claimed they were "trapped" in the monarchy, which likely made things even worse. Royal expert Dickie Arbiter reckoned Harry looked angry during the queen's state funeral too. Per Express, while speaking on True Royalty TV's "The Royal Beat," Arbiter pointed out, "If you look at all the pictures that were published during the funeral, yes, it was a very solemn occasion and solemnity was the order of the day."
But the commentator clarified, "Harry wasn't only showing solemnity, he was showing anger. That was his body language." There were also suggestions that the Duke of Sussex had ditched his father and brother for dinner at Balmoral, around the time of Queen Elizabeth's death, but Page Six clarified they were long gone by the time he arrived in Scotland.