How Millennials Are Ensuring Angela Lansbury's Iconic Style On Murder, She Wrote Lives On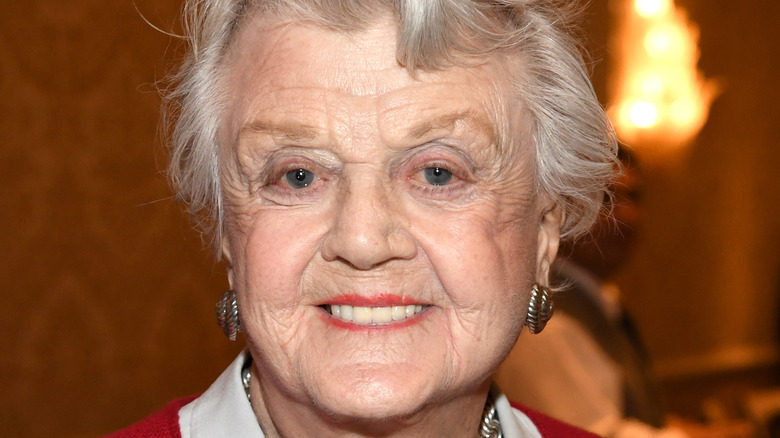 Frazer Harrison/Getty Images
The heartbreaking death of beloved star Angela Lansbury was announced on October 11, 2022. She was 96, boasting a decades-long career that spanned across the Broadway stage, big-screen Hollywood, and television. Lansbury will always be remembered for voicing one of Disney's most treasured songs, "Beauty and the Beast" — Mrs. Potts will surely be missed. 
"The children of Dame Angela Lansbury are sad to announce that their mother died peacefully in her sleep at home in Los Angeles at 1:30 a.m. today, Tuesday, October 11, 2022, just five days shy of her 97th birthday," read a statement released by the actress's family, per USA Today.
One of Angela Lansbury's most notable roles was as mystery novelist and amateur sleuth Jessica Fletcher in the CBS series, "Murder, She Wrote." The actress worked on the show for a total of 12 years (and nine seasons), solving crime after crime from 1984 up until 1996 (via IMDb). As Lansbury explained in a 1985 interview, and as later reported by BBC, Jessica Fletcher is "an easy-going woman," and the actress felt like she could truly "relate to her." The long-running show not only made Lansbury one of the most recognizable (albeit, fictional) detectives in the world, but it also — far more recently — earned her the title of millennial "style icon."
Angela Lansbury is remembered as TV's most stylish sleuth
Whether solving a murder mystery on a bus ride to Portalnd, Maine or investigating poisoned jam at a Cabot Cove diner, Jessica Fletcher (known under the pen name "J.B") provided top-tier style inspiration long before the "Coastal Grandmother" aesthetic ever took shape on TikTok. Cici Harrison is the millennial creator of "Murder She Look," an Instagram account following the best outfits worn by the crime-solving Jessica Fletcher throughout the show's nine-season run, per Vanity Fair. The account, which now has over 14,000 followers, launched in 2015 and gained popularity after BuzzFeed posted the article, "'Murder She Look' Is Gonna Be Your Mom's Favorite New Instagram Account."
As vintage clothing becomes more trendy (and therefore more expensive, per The Wall Street Journal) amongst social media-inspired generations, Lansbury's 1980s and '90s scarves, gold coin earrings, and long skirts have entered more and more millennial wardrobes.
According to Jennifer Frazee, who worked as a wardrobe stylist on the set of "Murder, She Wrote," Angela Lansbury helped choose her own costumes. "If you really want to think about it, she was very sophisticated in what she wore in the show," Frazee told Vanity Fair, adding, "that also has to do with the actress; they expected to see her, even when she was Jessica Fletcher, they also saw Angela Lansbury." 
Today, you don't have to look far to find a Pinterest board entirely dedicated to Jessica Fletcher.
Angela Lansbury helped add a new phrase to the dictionary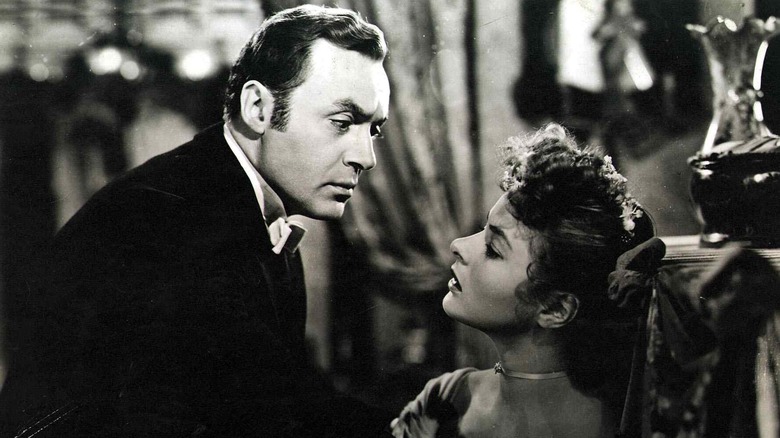 United Archives/Getty Images
Not only did Dame Angela Lansbury revolutionize style, she also played a role in creating the term "gaslighting," the popularity of which has only increased amongst younger generations (much like Jessica Fletcher's scarves and pastel cardigans). For her supporting role in the 1944 film, "Gaslight," based on a 1938 stage play by Patrick Hamilton, Angela Lansbury was nominated for an Academy Award, per Oscars.
According to Vox, the term "gaslighting" can be traced back to the film itself. The story follows Paula, a young woman whose new husband, Gregory, attempts to convince her she's losing her mind. His method? Gregory dims the gas lamps in their house over time, all while insisting to his wife that their brightness has not changed at all. Angela Lansbury holds her own as the couple's sarcastic housemaid, Nancy (via IMDb). 
Now, nearly 80 years later, "gaslighting" is used to refer to the method of lying continuously in an effort to make a victim question their own judgment, and, ultimately, sanity, per Merriam-Webster.