The Golden Girls Star Who Maintained A Close Friendship With Angela Lansbury
Tinseltown/Shutterstock
Dame Angela Lansbury, the legendary actress behind "Murder, She Wrote," sadly passed away at the age of 96. Her family announced the sad news in an official statement that read, "The children of Dame Angela Lansbury are sad to announce that their mother died peacefully in her sleep at home in Los Angeles at 1:30 AM today, Tuesday, October 11, 2022, just five days shy of her 97th birthday."
While many recall Lansbury's work on the popular Hallmark channel show as an incredible sleuth, the English-born actress began working in the entertainment industry during film's golden years (via The New York Times). She was only 18 when she landed a role in "Gaslight," the critically acclaimed film starring Ingrid Bergman and Charles Boyer.
Though the dame shared that she was not especially fond of fame, saying in a 2019 interview, "I wasn't very good at being a starlet. I didn't want to pose for cheesecake photos and that kind of thing," she made her mark in the industry, staying relevant until the end of her life.
Not only did her fame linger, but so did some of the wonderful friendships she made along the way.
Celebrities came out in droves to pay their respects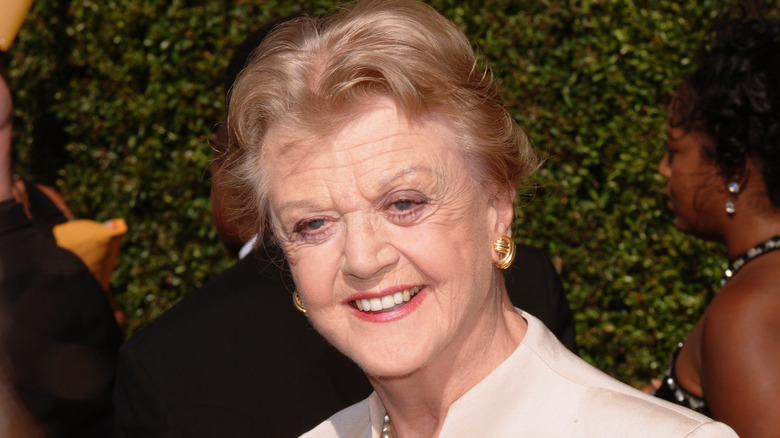 Featureflash Photo Agency/Shutterstock
When news broke that Dame Angela Lansbury had passed away, many celebrities shared sweet sentiments in memory of the iconic actress.
"Modern Family" star Jesse Tyler Ferguson shared a sweet story about spending time with Lansbury. "I'll never forget sitting next to Angela Lansbury at an opening night. Even though I had to pee I refused to leave my seat during intermission. I spent the 15 minutes chatting with her instead," he wrote. "She was incredibly lovely and I'm so glad I had that brief time with her. RIP Angela."
"The great Angela Lansbury — one of the most versatile, talented, graceful, kind, witty, wise, classy ladies I've ever met has left us," "Seinfeld" star Jason Alexander said on Twitter. "Her huge contribution to the arts and the world remains always."
Lansbury left an impact on those that she shared the screen or stage with; however, it was a relationship with a star of "The Golden Girls" that was extra special to her.
One of her closest friends was this Golden Girls star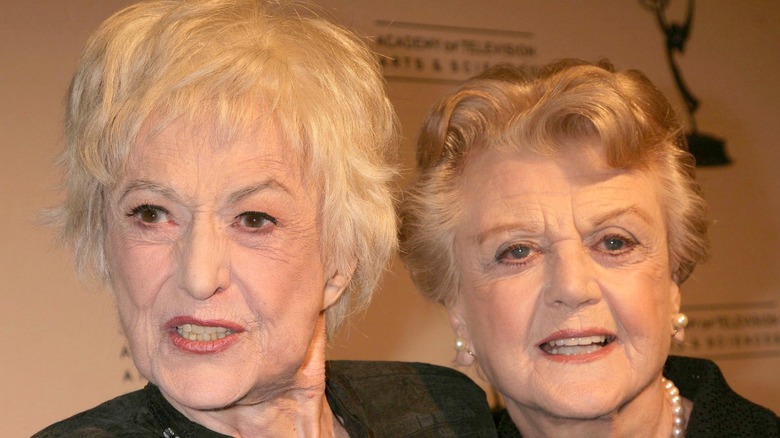 s_bukley/Shutterstock
Dame Angela Lansbury was best known for her role in "Murder, She Wrote," but was also a celebrated star of the stage. Though she didn't debut on Broadway until she was in her 40s, she made an impact (via The Guardian). Throughout her career, she won five Tony awards.
Bea Arthur, best known for her portrayal of Dorothy Zbornak in "The Golden Girls," also found great success on the stage, earning a Tony award of her own for her role in "Mame" (via Outsider). Arthur made such a splash that she ended up starring in the 1965 film based on the play.
It was on the set of "Mame" that Arthur and Lansbury would become lifelong friends. The "Bosom Buddies" in the film stayed that way in their lives outside of the soundstages until Arthur's death, PBS reports. Lansbury would host the memorial service for her late friend and co-star at Broadway's Majestic Theatre.