Royal Author Claims Meghan Markle's Brand Has One Major Flaw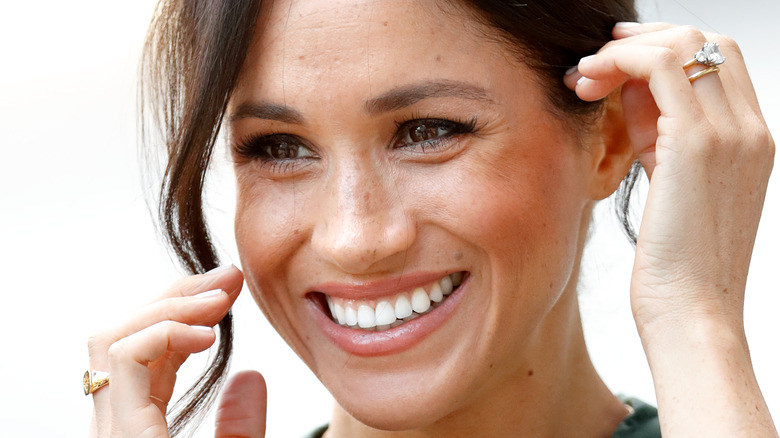 Max Mumby/indigo/Getty Images
We may receive a commission on purchases made from links.
Author Tina Brown has been one of the leading experts on the royal family for years. The British-born author is well-known across the pond in America for her work as editor of Vanity Fair and The Daily Beast. Brown's 2008 book "The Diana Chronicles" was a best-seller, and she has interesting takes on Meghan Markle and Prince Harry in her latest book "The Palace Papers." In an interview with The Washington Post, Brown weighed in on the Duchess of Sussex. "The fact is, what Meghan really discovered is, I mean, she was always as an actress number six on the call sheet. That means you're the number six person in terms of being important on the show," Brown explained. "Essentially, in Prince Harry, she also married number six on the call sheet, because he was actually sixth in line by that time, to the British throne," the royal expert added.
In an interview on Kara Swisher's "Sway" podcast, Brown said, "I actually think there is a Harry-shaped hole in the royal family now. And Harry was beloved, actually, by the British people. And Meghan was absolutely — people adored Meghan when she came into the mix." The author continued, noting that the royal family "need Harry and Meghan to bring that star power and to be on the balcony . . ."
But the royal author claims Meghan's brand has one major flaw.
Tina Brown says Meghan Markle needs more than 'grievance brand '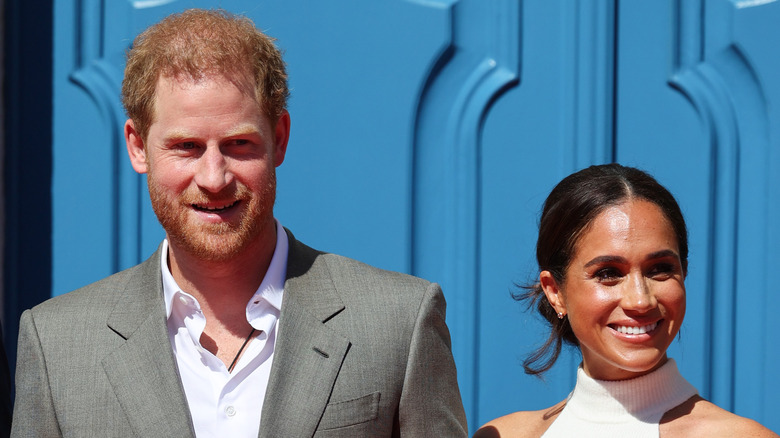 Mathis Wienand/Getty Images
Royal expert Tina Brown is trash-talking Meghan Markle again. The Daily Mail reported Brown spoke at the Cheltenham Literature Festival on October 10 when she weighed in about the Duchess of Sussex. Brown said, "I think Meghan does really need to find the thing she cares about the most and develop her own sort of brand that isn't just a grievance brand, that is actually something we recogni[z]e as hers. It's hard to find that and I think she hasn't yet found that but I think she could if she rows back from the focusing always on what didn't work." 
Maybe Brown hasn't heard about the Duchess of Sussex's new podcast? Since the royal expert is in the U.K., she might not have seen the latest Spotify podcast charts. According to Forbes, Meghan's "Archetypes" pod is number three in the United States. Joe Rogan and Kim Kardashian's new podcast beat it. 
Brown's latest attack on the Duchess of Sussex comes days after the royal expert made a bold claim about Meghan and Harry's finances, calling the couple "D-List" celebrities. According to The Telegraph, Brown said, "It's not very pleasant to be a D-list celebrity who, for them, doesn't have enough money."