Are The Bold And The Beautiful Fans Team Steffy Or Team Brooke In The Big 'Bridge' Breakup?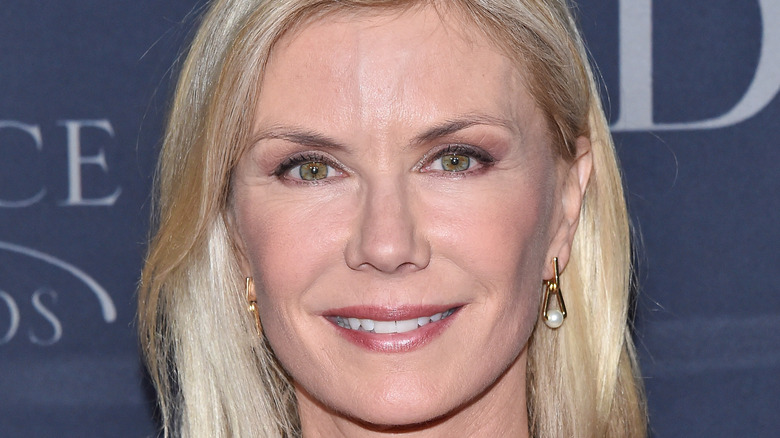 DFree/Shutterstock
For nearly a year, things haven't been in a good place between Brooke Logan (Katherine Kelly Lang) and Ridge Forrester (Thorsten Kaye). It should be no surprise that their marriage has been headed toward an end. Once Brooke kissed Deacon, Ridge's trust for his darling "Logan" never returned. Even though she had been sabotaged by Sheila Carter (Kimberlin Brown) and tricked into drinking (via Soaps), Ridge never fully reinvested himself into the relationship. Instead, he continued to draw closer to his ex-wife Taylor Hayes (Krista Allen), who desperately wanted to reclaim her life with Ridge.
However, a phone call sending CPS to the Forrester Mansion put the final nail in the coffin of Brooke and Ridge's relationship. The call recording seemingly revealed Brooke as the perpetrator behind the surprise visit. Ridge cannot trust Brooke, therefore, he doesn't want to be tied down to her anymore, paving the way for him to reunite with Taylor. Brooke is devastated by this latest development, but not everyone shares her pain. Steffy Forrester (Jacqueline MacInnes Wood) also made the trip to Aspen, and she was unafraid to give her soon-to-be former stepmother a piece of her mind (via Soaps In Depth).
This long-awaited showdown between Steffy and Brooke is forcing fans to pick sides. Viewers are not wasting any time expressing their feelings on social media and declaring which side of the Steffy vs. Brooke war they find themselves on. 
Fans appear to be split down the middle with Team Steffy vs. Team Brooke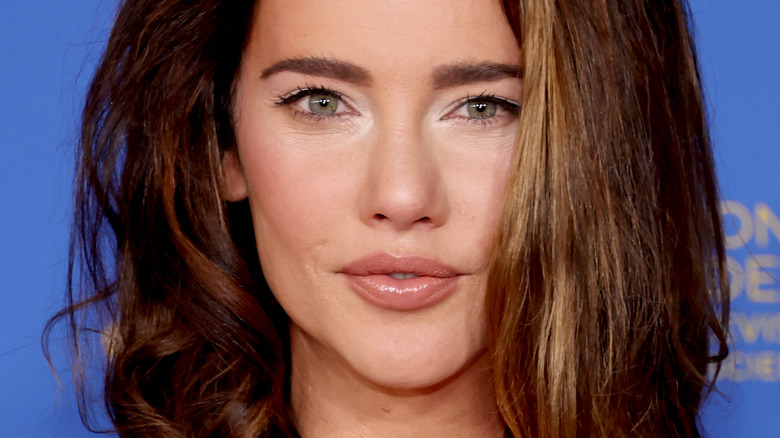 Amy Sussman/Getty Images
The official Twitter account for "The Bold and the Beautiful" posted a clip from one of this week's episodes featuring Steffy Forrester laying into Brooke Logan about the end of Brooke's marriage to Ridge Forrester. Fans of the show immediately commented on the post, expressing their thoughts on the storyline, and taking a stand behind which woman they agree with.
Supporters of Steffy were quick to call out Brooke's past indiscretions while defending Steffy, with one viewer tweeting, "Why should Steffy hold back? Brooke never did when she broke up marriages or destroyed families." Another fan wrote, "So cool calm and collected Steffy has made herself clear to Brooke and so did Thomas...Now Brooke move on with Bill he's waiting for you."
However, not everyone felt like Brooke should be condemned. Many fans supported her, with one viewer saying, "I cannot wait until the day Finn's ex shows up and goes straight for that marriage. Steffy will get her karma. Brooke helped raise her. How DARE she sit there speaking to her like that? I am so glad Liam left her for a better woman. I just wish he'd come and get his daughter." Another viewer pointed out that Steffy's acting like a bully toward Brooke, tweeting, "Steffy is nothing but a bully. Wasn't she down on her knees crying when Liam left her? She should be sympathetic on how Brooke feels."