The Lifetime Movie That Stars Ashley Benson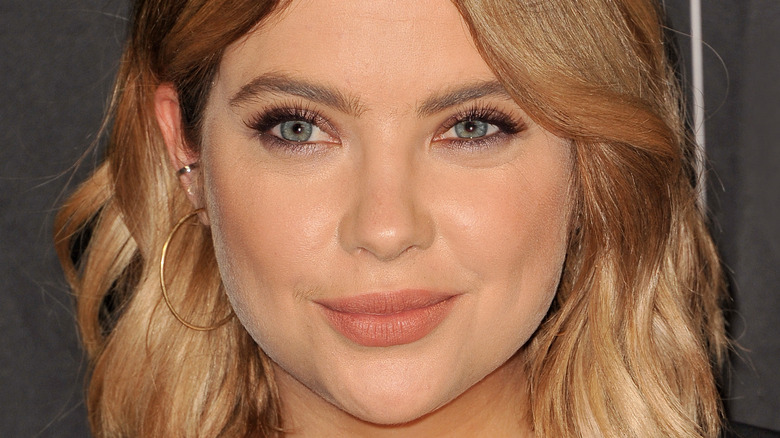 Tinseltown/Shutterstock
We may receive a commission on purchases made from links.
The majority of stars we see on Lifetime make their career in TV acting. Because of this, we may not always recognize the actors playing the lead roles in some of our favorite Lifetime movies unless we're avid watchers of the channel. According to Ranker, regular Lifetime actors include stars like Rick Roberts and Megan Park, but some bigger names have also made appearances in more than one movie for the network, such as Colin Firth and Dean Cain.
The rarity of spotting a familiar face when tuning into a Lifetime movie makes it that much more exciting when we do. Per Redbook, Lifetime premiered in 1990 and quickly got a reputation for being sappy and cheesy. But as the plotlines got more complex and the stories got more interesting, prominent actors and actresses began signing on to star in their films. If you're a big fan of "Pretty Little Liars," you may be intrigued to find out that Ashley Benson was one of those stars.
Ashley Benson played a cheerleader on Lifetime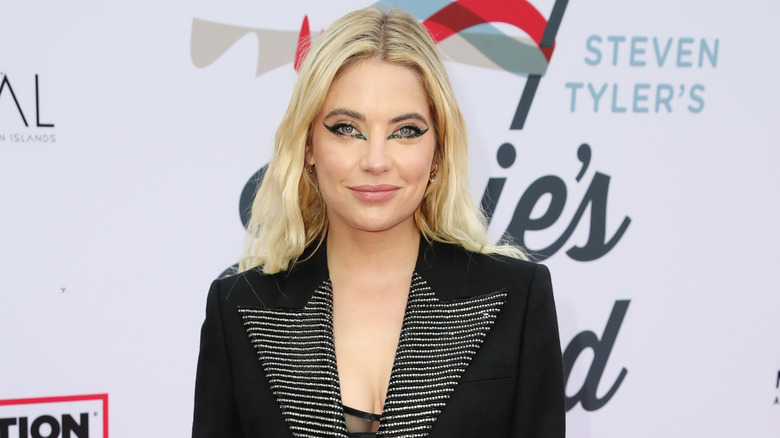 Joe Scarnici/Getty Images
Before Ashley Benson became a "Pretty Little Liar," she played a cheerleader — but not so much the "rah-rah" type but more so the bullying, snotty type. As the star of Lifetime's "Fab Five: The Texas Cheerleader Scandal," Benson plays Brooke Tippit, a popular student who, along with her cheerleading squad, harasses a teacher. She acts alongside Jenna Dewan, Tatum O'Neal, and Jessica Heap. This movie is quintessentially Lifetime, especially since it mirrors true events. Benson's role is based on a real-life cheerleader who was part of a group called the "Fab Five," per Movie Master. This group got away with everything from drinking alcohol to posting racy photos online. The story follows the girls, who were from McKinney, Texas, and their new cheerleading coach, who attempt to put a stop to their antics.
"Fab Five: The Texas Cheerleader Scandal" premiered on Lifetime in 2008 and can currently be seen on Amazon with the Lifetime Movie Club Pass.
Other movies to watch if you love Ashley Benson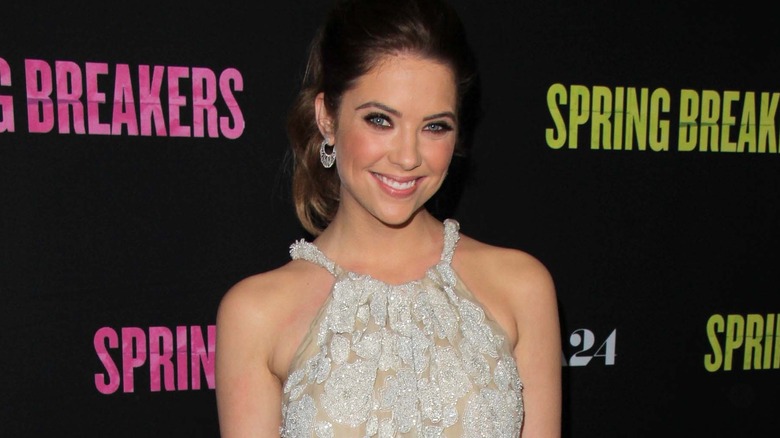 S_bukley/Shutterstock
"Fab Five: The Texas Cheerleader Scandal" wasn't the only time Ashley Benson played a cheerleader. Just a year before that movie premiered, Benson showed her cheer skills in "Bring It On: In It to Win It," where she played the lead role of Carson. However, before she ever played a cheerleader, you may have spotted young Benson in the Blockbuster hit "13 Going on 30," where she played one of the popular girls in a flashback to '80s high school. Not long afterward, Benson joined the cast of the soap opera "Days of Our Lives" where she remained for three years.
The same year as "Fab Five," Benson also starred in "Bart Got a Room," a comedy about the school dweeb landing a date — and a hotel room — for prom. In 2010, she returned to TV movies, starring alongside Chad Michael Murray and Christina Millian in "Christmas Cupid," before breaking through her good girl image and starring in "Spring Breakers" alongside Selena Gomez, Vanessa Hudgens, and James Franco. This year, expect to see Benson in "The Loneliest Boy in the World," a "modern fairytale-with zombies," and "Angry Neighbors," about a writer who lives a quiet life only to find out a multimillionaire is building a mansion right near him.