The FDA Has Hopeful News For Parents Trying To Keep Their Young Children COVID-Free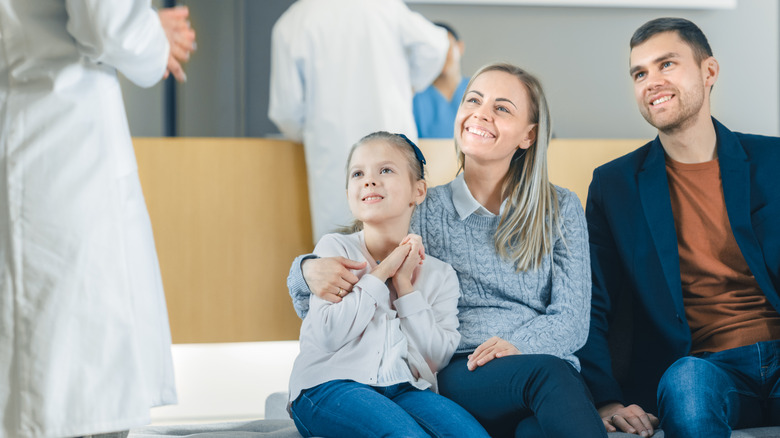 Gorodenkoff/Shutterstock
COVID-19 has been a scary thing for all of us since we first heard the word. But quite possibly the scariest part of the illness was understanding how it would affect children. According to the University of California, the original COVID-19 vaccine trials were tested solely on adults, mainly due to the fact that the disease was a lot more dangerous for older populations. Still, as time passed with no vaccines available to children, parents began to worry about how to keep their children safe in the wake of COVID-19 outbreaks.
In November of 2021, parents of young children could finally breathe a sigh of relief when the FDA officially approved a vaccine for children 5 years old to 11 years old, per the CDC. The vaccine was 91% effective in protecting children from the disease, a similar number to the adult version of the vaccine. But again, as time passed and a new school year began, parents began to worry about the original vaccine holding up. But newly released news from the FDA brings hope to many with young children.
The CDC now recommends COVID boosters for children 5 and up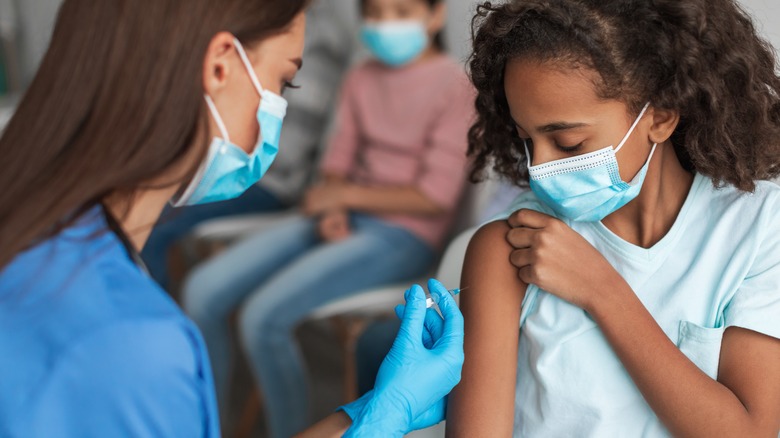 Prostock-studio/Shutterstock
According to CNBC — just months after the first round of COVID-19 vaccines were approved for children ages 5-11 — the CDC is now recommending those children receive omicron booster shots. According to the Center for Disease Control, the booster, which is made to target the omicron BA.5 subvariant, will help children from being infected and having bad reactions if they do contract COVID-19.
Even with the proven effectiveness of the vaccine, many parents have remained hesitant about getting their children the shot. According to Reuters, only about 40% of children between 5-11 years old had one dose of the original COVID vaccine so far. Still, the CDC is hopeful that the booster will further protect those children who have received their original dose. As Healthy Children noted, while the original vaccine was authorized for children as young as 6 months, the booster is currently only recommended for children as young as 5. If you are interested in the booster for your children, they recommend speaking with your pediatrician to learn more about your options.