Former Days Of Our Lives Star Robert Mailhouse Recalls Cherished Memories Of Angela Lansbury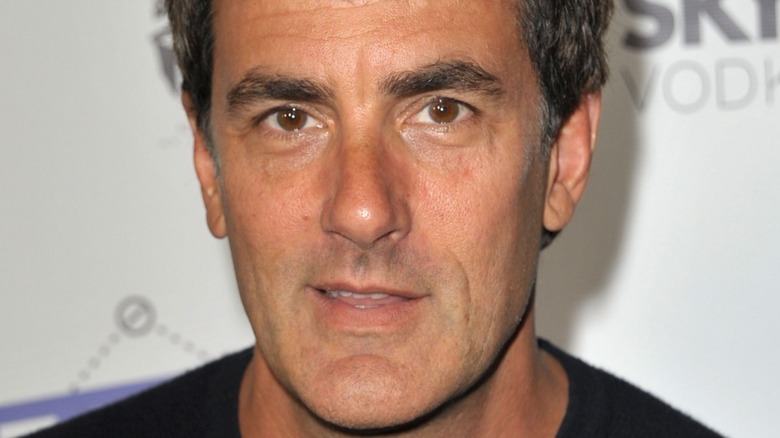 John Shearer/Getty Images
Legendary performer Angela Lansbury's heartbreaking death has rocked the entertainment industry. The amount of accolades Lansbury accumulated in her expansive career on Broadway, in film and TV is endless, and her work has created ripples in multiple genres. Disney lovers know her voice as "Beauty and the Beast's" nurturing teapot Mrs. Potts. Crime buffs are no stranger to her portrayal of mystery-writer-turned- amateur detective in "Murder, She Wrote," via IMDb. And the The New York Times crowned her as Broadway's "Beloved Everywoman."
Every generation can be defined by one of her groundbreaking and memorable roles, which explains why Queen Elizabeth II honored her with the title of dame and the Academy awarded her with an honorary Oscar for her decades-long work in bringing so many iconic roles to life.
The five-time Tony award-winning actress once told People that her turn as Jessica Fletcher almost didn't happened as the role was originally written for "All in the Family" star Jean Stapleton. Now, her "Murder, She Wrote" co-star Robert Mailhouse is reminiscing about their time together.
Robert Mailhouse reflected on his time working with Angela Lansbury
On October 12, former "Days of Our Lives" star Robert Mailhouse posted a heartfelt tribute to Angela Lansbury on his Instagram. In his post, he recalled his favorite behind-the-scenes moments with the star, including their first meeting on set. In preparation for a long scene together, Mailhouse recounted nervously approaching Lansbury's trailer on his first day filming. 
Her response defined their relationship throughout the course of filming. After asking her to go over their lines together, Lansbury surprised him by readily agreeing. "She replied, 'Oh my f....ing yes,'" Mailhouse shared. "Yup, she could swear like a sailor. She told me 'no one ever knocks on my trailer to run lines, and I'm the one with all the freaking lines!'"
In his heartwarming tribute, Mailhouse also added that Lansbury lovingly called him Mailbox as a play on his last name, before expressing both his gratitude over their friendship, and his regret once filming ended. "When we finished shooting, it was the only time I ever wept after a shoot," he candidly wrote. "She invited me to Ireland, but something inside me knew I'd never see her again. That's the way it often is — bits and pieces of a slice of someone's life through work where, if you're lucky, extraordinary private moments are shared together. Then, it's over, like a dream, only to be remembered as a precious memory."