How Kate And Roman Ended Up Becoming The Parents Of 'Alien' Twins On Days Of Our Lives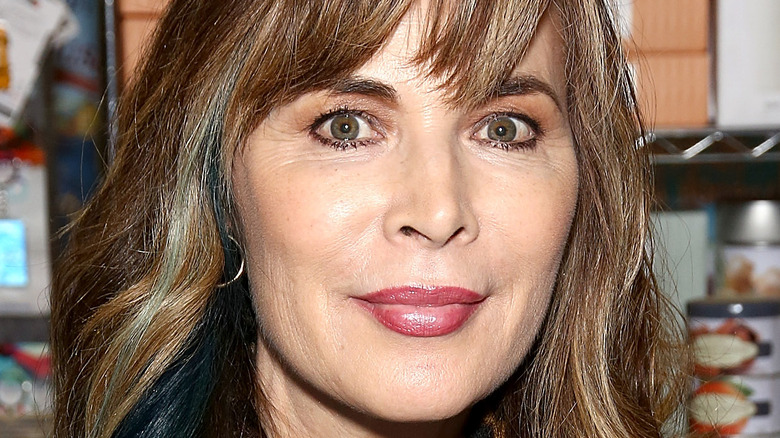 Paul Zimmerman/Getty Images
Viewers have seen some bizarre plotlines on "Days of Our Lives" over the years. There have been many unforgettable moments on the soap: Marlena Evans' demonic possession; Vivian Alamain burying Carly Manning alive; Hope Brady being brainwashed to believe that she was Princess Gina; Sami Brady disguising herself as a man named Stan for months; and much more (via Fame 10).
Of course, longtime fans of the show have their favorite storylines. Popular plots include the longtime feud between the Bradys and DiMeras, Dr. Rolf bringing characters back from the dead, and Marlena being revealed as serial killer dubbed The Salem Stalker — although all of her victims were actually alive and well on Melaswen Island, per Soaps.
Although many of these stories are obviously unusual, one of the strangest plots in the "Days" history was the arrival of the Gemini Twins, who were originally thought to be aliens from outer space.
Belle and Shawn first discovered The Gemini Twins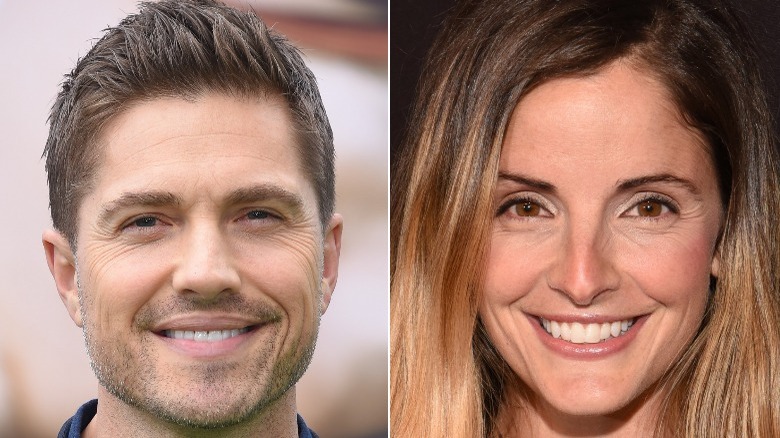 Vivien Killilea/Getty & DFree/Shutterstock
In 2002, "Days of Our Lives" fans watched as high school sweethearts Belle Black (then Kirsten Storms) and Shawn-Douglas Brady (then Jason Cook) were having a sweet stargazing date when they witnessed something truly bizarre, per Daytime Confidential. A vessel fell from the sky, and inside were two young adults dressed in futuristic-looking metallic outfits. The duo was dubbed The Gemini Twins, and they were unable to communicate. Belle and Shawn initially kept the pair hidden and offered them food, clothing, and shelter, and they also helped them learn to speak.
However, the ISA eventually got wind of the twins' existence, and they were discovered to be genetically engineered humans. The two were given the names Rex and Cassie, but their background remained a total mystery. Rex and Cassie were both discovered to have one half of a phoenix tattoo on their wrist, which connected them to Stefano DiMera (Joseph Mascolo), according to Soaps. 
While searching for answers about their background, Marlena began to believe that she had given birth to the pair while being kept prisoner on Stefano's island for years. Cassie's blood type also matched that of Tony DiMera's, so it was assumed that he might be her biological father. However, that wasn't the case at all.
What happened to Rex and Cassie?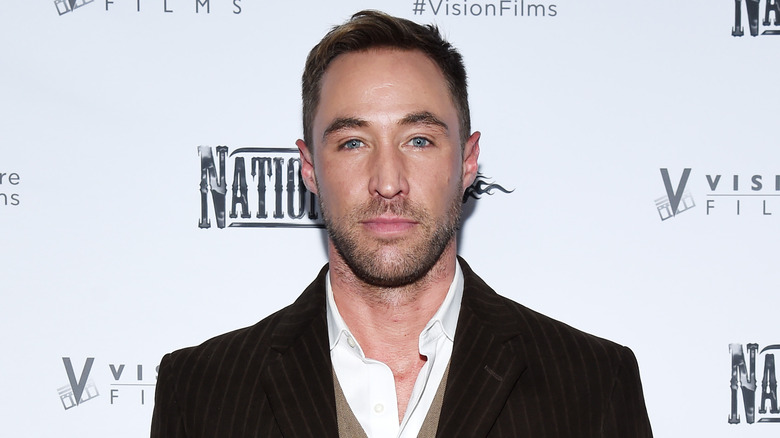 Amanda Edwards/Getty Images
Eventually, it was discovered that Rex (Eric Winter) and Cassie (Alexis Thorpe) were not part of the DiMera family after all. Instead, they were the biological children of Roman Brady (Josh Taylor) and Kate Roberts (Lauren Koslow), per Soaps in Depth. The DiMeras had genetically engineered the twins, and Marlena Evans (Deidre Hall) was their surrogate. So, while Marlena did give birth to them, they are members of the Brady family tree.
Rex and Cassie began to bond with their parents and eventually established a relationship with them. Rex began dating Mimi Lockhart (Farah Fath) before leaving Salem in 2005. However, he later returned in 2018, now played by Kyle Lowder, and was revealed to be a doctor engaged to Sarah Horton (Linsey Godfrey). He currently pops in and out of Salem. Meanwhile, Cassie was one of the fake victims of the Salem Stalker who ended up on Melaswen Island (via Soap Opera Spy). After being rescued, she left Salem with her brother in 2005 and has yet to return.
Although Rex and Cassie Brady haven't been involved in any major storylines in quite some time, "Days of Our Lives" fans will never forget their wild introduction into Salem. After all, The Gemini Twins were one of the most mysterious soap storylines to ever reach the airwaves.