BravoCon 2022: Katie Maloney And Tom Schwartz Break Their Silence About Their Unexpected Divorce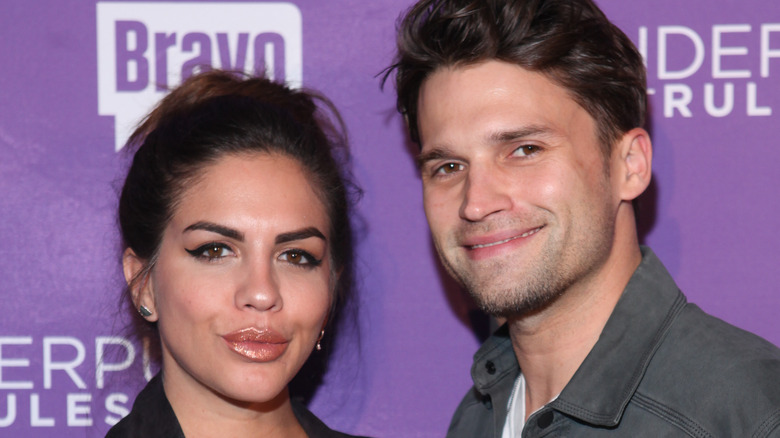 Steve Zak Photography/Getty Images
Katie Maloney and Tom Schwartz began dating in 2011 and first appeared on the Bravo reality show "Vanderpump Rules" in 2013, per People. They were engaged by 2015 and married the next year, though their license wasn't official until 2019. However, among cheating rumors and conflict on the reality show, cracks began to show. They announced their split in March 2022 and Maloney filed for divorce a week later, per the outlet.
On the "We Met At Acme" podcast hosted by Lindsey Metselaar, Maloney shared her reason for seeking a divorce. "I had been expressing my feelings ... I was not getting my needs met," the star said on the episode, titled "Why It Was Time To Let Go." "I was being hurt by some of the behavior, and I don't think he understood or resonated or agreed."
Per Us Weekly, the couple's divorce was finalized October 12. The outlet also reported that the pair sold their California home for $2 million and have divided up their remaining assets.
BravoCon in New York City on October 15 was Schwartz and Maloney's first public appearance together since their split was announced in March. On the "Vanderpump Rules" panel, the pair reflected on their recently finalized divorce and how they're coping with this major change in their lives.
Tom Schwartz opened up about his emotional state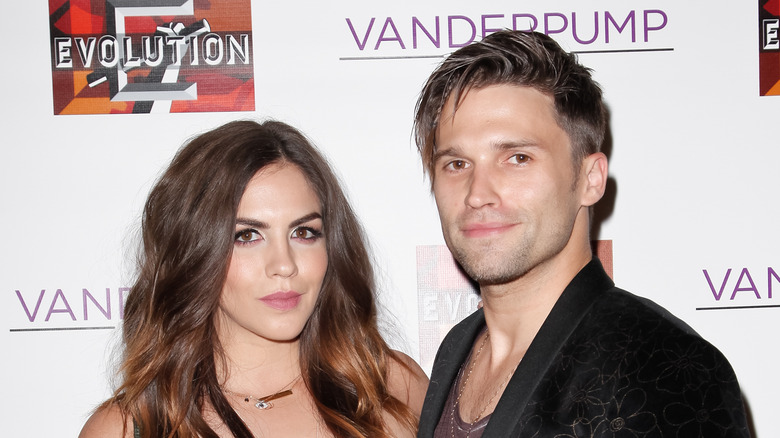 Tibrina Hobson/Getty Images
On the "Vanderpump Rules" panel at 2022 BravoCon, Katie Maloney and Tom Schwartz reflected on their status as a newly divorced couple and gave fans a few personal updates. When asked how she was, Maloney responded, "I'm good, I'm great!" according to a reporter from The List. For his part, Schwartz shared that he had experienced an "emotional rollercoaster" throughout their divorce proceedings and called himself "addicted to sadness."
Answering what their reasoning had been for announcing the split publicly, Maloney said, "I just wanted to live in my truth." While Schwartz shared that the divorce had been "so painful" and "sucked," he also assured the audience that he continues to support and respect his ex. "I am the number one champion for Katie," he said.
This echoes Schwartz's attitude during his August appearance on her podcast, "You're Gonna Love Me with Katie Maloney." Schwartz shared an update on the state of their relationship. "We're still hanging out, not in an unhealthy, exorbitant way, but we give each other space, boundaries." He explained, "We're still buddies, we still check in on each other." He concluded, "I think, relatively speaking, we've done a damn good job divorcing each other."