Everything You Need To Consider Before Going On A Celebrity Cruise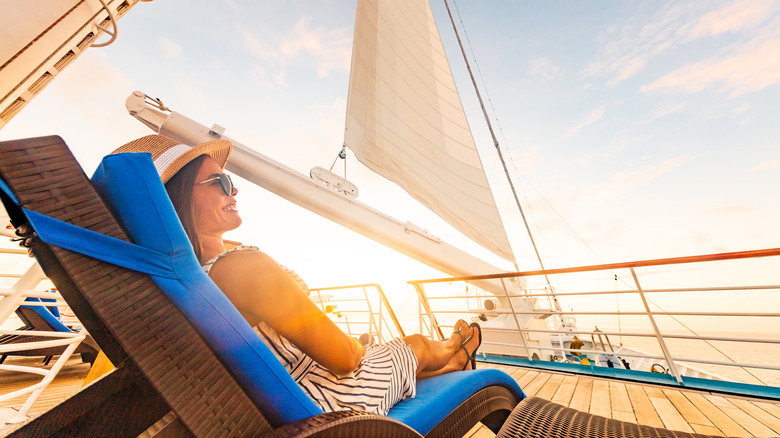 Maridav/Shutterstock
Want to travel like you're a famous celebrity? Then, look no further than Celebrity Cruises. The luxurious cruise line has a wide array of features that will make you feel like you should be traveling with your very own entourage. From live theater to art auctions, Celebrity Cruises will keep you entertained as you travel across the seas in one of their cutting edge ships. Other features include a trio of daily meals offered in a variety of dietary options, all of which are covered under the cost of your ticket. You'll also receive complimentary room service. Sounds like paradise!
U.S. News & World Report even lists the cruise line as being the best in its class for the money you'll spend on a ticket. While all of this sounds amazing, there's always something you can do before going on a luxury cruise like Celebrity Cruises to ensure smoother sailing.
Make sure your vaccination records are up to date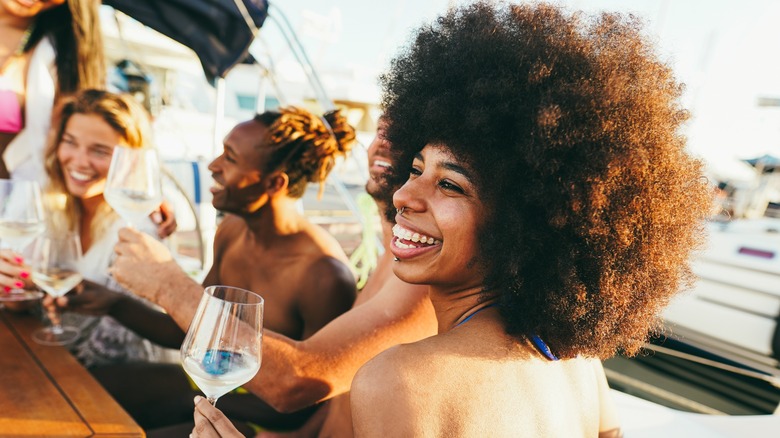 DisobeyArt/Shutterstock
Planning for motion sickness on a cruise shouldn't be your only health concern before boarding. If you're preparing to book a Celebrity cruise, you'll want to make sure that you're up to date on vaccinations. You're going to be brushing elbows with a lot of people on a cruise ship, so it's important that you ensure the safety of yourself and those around by following health and safety precautions. That way, the party can keep on rolling. Plus, unvaccinated guests will need to get tested prior to boarding, according to Celebrity Cruises vaccination policy.  
Every country also has its own specific vaccination requirements, so it's up to you to find out which inoculations you'll need administered before boarding your ship. The website for the Centers for Disease Control and Prevention (CDC) has an incredibly useful tool that lets you select the country you'll be traveling to and see its vaccination requirements.
Some North American cruise lines have begun to be less strict with their COVID-19 vaccination requirements (via WebMD.) While Celebrity Cruises now allows people who haven't received a COVID-19 vaccine to board their ships, getting vaccinated will help to avoid any extra stress.
You may want to invest in CruiseCare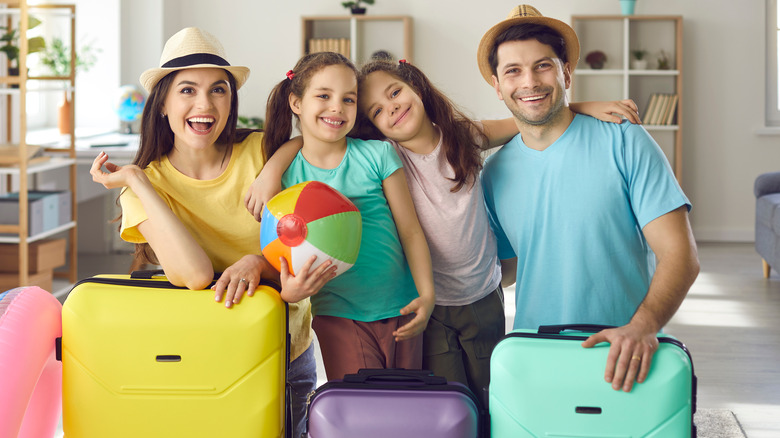 Studio Romantic/Shutterstock
Cruises can quickly become an expensive headache rather than a relaxing getaway if your plans suddenly go awry. We hope it doesn't happen, but sometimes things just don't always go as planned. If you or one of your travel companions begins feeling sick in the days leading up to the cruise, getting a refund can seem like a huge undertaking. According to the website for Royal Caribbean, which Celebrity Cruises is part of the Royal Caribbean Group, passengers who aren't feeling well should not board the ship. In fact, if you test positive for COVID-19, you won't be allowed to board at all. If you've dropped a lot of money on your tickets, this could be a horrible situation.
That's why you may want to check intro Celebrity Cruise's CruiseCare before going on your cruise. Celebrity Cruises offers a variety of travel benefits for those who choose to purchase their CruiseCare plan, including a cancellation penalty waiver program. Those who are enrolled won't be charged the normal cancellation fees if an unforeseen problem causes you to have to cancel your cruise plans. Members also receive a credit of up to 90% of the non-refundable value of your cruise meaning you'll be able to set sail once you're better able to.