Here's What Users Dislike The Most About The Pure Dating App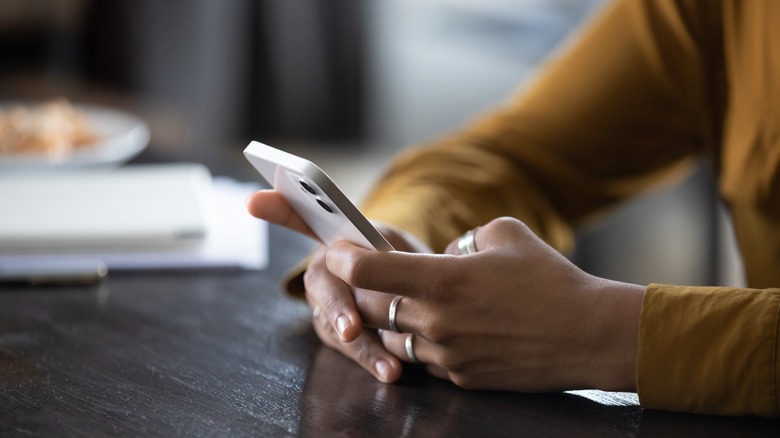 Fizkes/Shutterstock
Once upon a time, Tinder was the dating app people used for hookups. Originally marketed toward college students and based on looks only, it was hard for the app to be seen as anything other than a place for hookups or casual sex (via Dating App World). But, a lot has changed since its 2012 launch and people are actually finding love on Tinder. In fact, the app was responsible for the love connections of 27% of people who got hitched in 2021 (via The Knot). 
Because Tinder and those who use it have evolved in the 10 years that it's been around, it's made way for other dating apps that are strictly for sex. One such app is Pure.
True to its name, Pure is purely about sex — anonymous sex — so much so that sexting, dirty video chats, and sending nudes won't get you booted from the app. In fact, this type of communication is encouraged. And the best part about this communication is that selfies, matches, and chats are all wiped clean every 24 hours (via Mashable). Not only does this allow for a safe space to send those nudes to a match, but it promotes a sort of "get it while you can" mentality to go out there, meet up with someone, and get some action.
But, like all dating apps, Pure isn't without its flaws, and those who do use it or have used it in the past do have a few complaints.
There aren't many users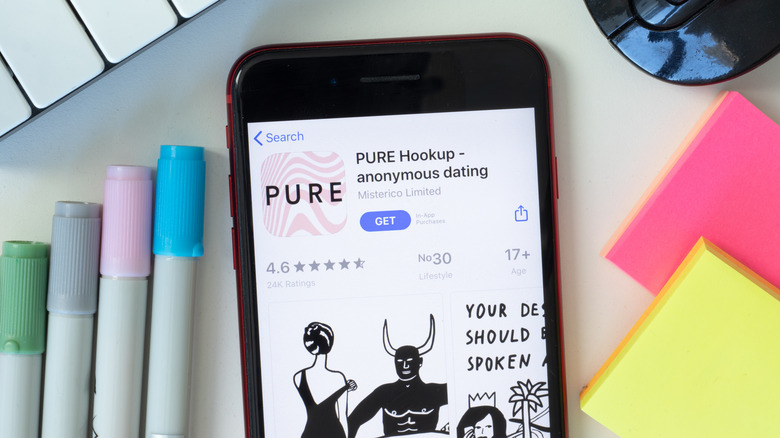 Postmodern Studio/Shutterstock
As of 2021, there were about 20,000 Pure members in the New York City area (via the New York Post). In a city that has millions of single people, according to Insider — not to mention those who aren't single, but who are looking for casual sex — that says a lot about just how few people are on it, comparatively speaking. Also, if you don't live in a major city like NYC, Chicago, San Francisco, LA, or London, where it's most popular, you may not find more than a few people on the app, if any at all (via Just Hookup). In total, the New York Post estimates that Pure has about 500,000 users around the globe.
If Pure was relatively new to the dating app scene, then this small number of users that only seem to be in cities could be chalked up to not enough people knowing about its existence. However, Pure was launched in 2014, which means it's been around for a while. In comparison, Feeld, which also caters to those looking for NSA sex, boasts over 2 million users worldwide (via Dating Mentor). AdultFriendFinder, which is also explicitly for sexual encounters, counts more than 80 million members. 
That being said, the lack of users in many towns and cities isn't the only thing many people dislike about Pure.
Its location map can be problematic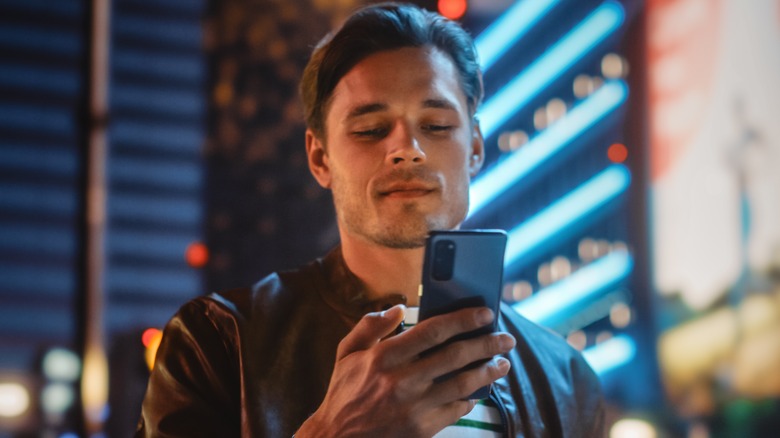 Gorodenkoff/Shutterstock
While Tinder, Bumble, and all the best dating apps will show you just how far away someone is, Pure is far more specific. With Pure, you can actually see where people are on a map within a radius of just a few blocks — and you can't opt out of this feature (via Dating Insider). While this may not seem like a big deal to those who seriously use the app to get laid, it can still make some people feel unsafe. It's especially unsettling because if you go for a walk or run errands, your profile can be seen moving along in Google Maps. In other words, someone will know if you've left your home and can track where you're going, which could put users in a dangerous situation.
However, Pure is not without its advantages. The fact that it's discrete and can provide instant sexual gratification is something worth noting for those who are looking to hook up and want to get it on ASAP (via YouTube). If you're in a city where there is a large number of users and you're seeing a no strings attached arrangement, it could be a good option for you.