Royal Biographer Predicts How King Charles Will Respond If Meghan And Harry Continue Their 'Attacks'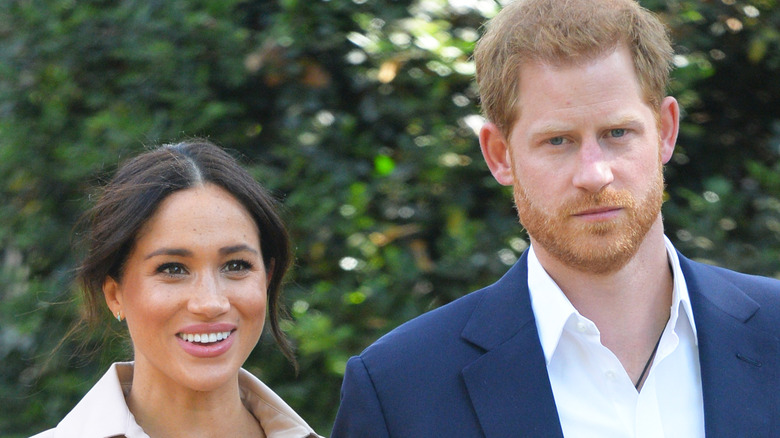 Pool/Getty Images
It remains to be seen whether Prince Harry and Meghan Markle will be allowed to attend King Charles' coronation. According to The U.S. Sun, Charles is expected to have a considerably "scaled-back service" compared to that of his late mother, Queen Elizabeth II. Aside from being just an hour long, rather than the typical three, the guest list will be smaller than usual due to the ongoing cost of living crisis in the UK. 
However, as Hello! magazine points out, the date also happens to fall on Charles' grandson Archie's fourth birthday. The British government, the Church of England, and The Firm itself were all consulted about when to hold it, but, seemingly, the Duke and Duchess of Sussex's child wasn't considered during their discussions. 
Sadly, his younger sister, Lilibet's, birthday fell during the queen's Platinum Jubilee, too, per Marie Claire. Making matters worse, Her Majesty infamously refused to pose for an official portrait to mark the occasion, highlighting how strained their relationship was right up until the end. 
And, now, it seems Charles is ready to take drastic measures if the Sussexes continue to cause trouble for the family — beyond just cutting them out of the coronation. 
The Duke and Duchess of Sussex need to prove their deference to King Charles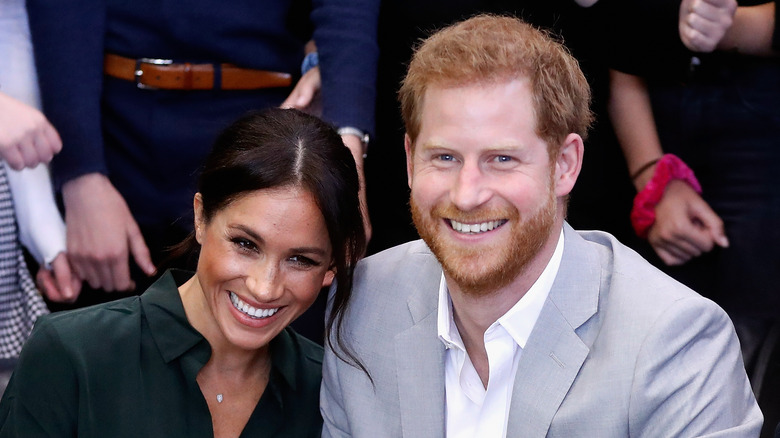 Chris Jackson/Getty Images
Despite mourning the loss of Queen Elizabeth II alongside the rest of the royal family, the Duke and Duchess of Sussex can forget about getting an invite to King Charles' coronation if they don't stop mouthing off at every opportunity. In particular, Prince Harry's upcoming bombshell memoir continues to be a major source of contention. 
As Katie Nicholl, royal expert and author of "The New Royals," explained to the Daily Beast, Charles clearly wants the Sussexes at his coronation, and he's made several attempts to broker peace with them, including during the queen's funeral. "But he does expect respect in return, and a problem is going to arise if, between now and then, Harry repays him by attacking him, Camilla or the institution. He is not going to put up with inaccurate and unfair attacks," she noted. 
Thus, it's all up to Meghan Markle and Harry. As Nicholl pointed out, "The queen was ruthless when it came to protecting the institution, and Charles will be too, and we are possibly seeing that in the lack of urgency around naming Archie and Lilibet prince and princess." 
As royal biographer Tina Brown told Newsweek, there is a way forward for the royal family, but, unless the Sussexes agree to stop telling their story to the press, "there can be no trust" between them.
Meghan and Harry could be excommunicated from the family for good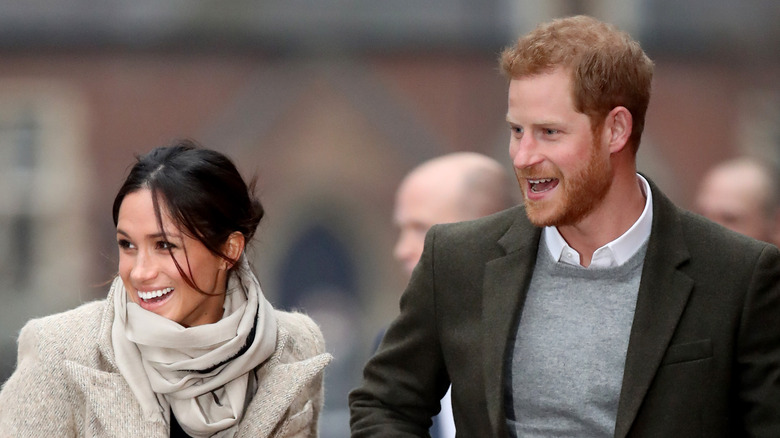 Chris Jackson/Getty Images
This isn't the first time that King Charles has been described as "ruthless" in connection to his treatment of Prince Harry and Meghan Markle. A source close to the king previously told the Daily Beast that he may take inspiration from the case of King Edward VIII and his American lover, Wallis Simpson. 
They explained, "The royals handled the abdication crisis by exiling Edward which meant he and Wallis ultimately came to seem like unimportant, misguided, disloyal, and even treacherous individuals to almost the entirety of the British people." They reckon "the same thing is already happening with Harry and Meghan." 
Moreover, although royal fans were thrilled when Charles mentioned the Sussexes during his ascension speech, a former Buckingham Palace employee claimed this was his way of confirming that there's no way back for them. In fact, according to this source, if they're invited to the coronation, the couple will be sidelined as they were at the funeral. The insider continued, "Charles will be ruthless when it comes to protecting the Crown, and that means keeping Harry and Meghan as far from the center of gravity as possible."
It's entirely possible that they no longer fear the repercussions of their behavior, however. Amid swirling reports that Meghan and Harry were scrambling to change their upcoming Netflix docuseries, a source clarified to The Telegraph that any edits being made were simply par for the course with this kind of project.