How Many Children Does Paul Williams Have On The Young And The Restless?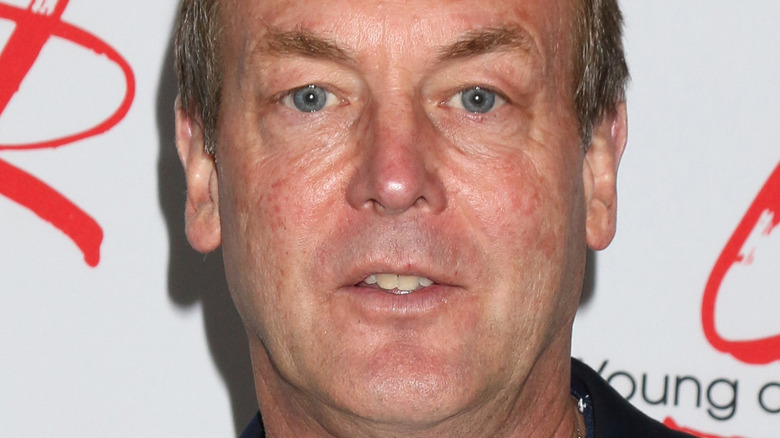 Kathy Hutchins/Shutterstock
Paul Williams is a legend on "The Young and the Restless," and for many reasons, too. Because it's been such a long time since Paul has been seen on the canvas, fans have even started a petition in the hopes that it will bring the character back to the forefront. There's been much speculation about why Doug Davidson isn't on "The Young and the Restless" anymore, and it seems like his absence might have something to do with the team behind the scenes. In November 2021, Davidson even tweeted, "I'm going to take a break from Twitter soon ... I keep dreaming about the show, and I can't find my script. Well, a nightmare. Let's see if my absence from here changes my dreams!"
That said, many open-ended storylines on "Y&R" suggest that Paul Williams might return to work at the Genoa City Police Department, per Soaps, but it hasn't happened yet. Then again, many people believe there are plenty of good reasons for him to come back, especially because of his children.
Just how big is Paul Williams's family?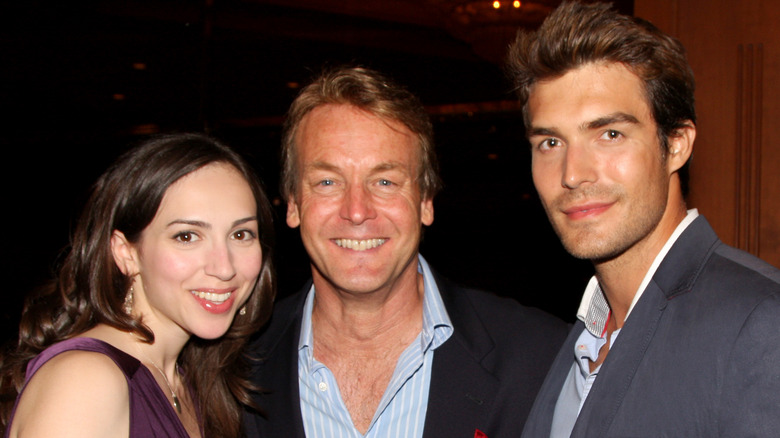 Kathy Hutchins/Shutterstock
Some fans of "The Young and the Restless" might not realize that Paul Williams has quite a big family. From his relationship with April Stevens, Paul has one daughter, Heather Stevens. According to Soap Central, Paul wasn't involved much in Heather's childhood; in fact, she didn't even know he was her biological father until she was an adult. She currently lives in Europe with Daniel Romalotti and his daughter Lucy and hasn't been seen on-screen since the mid-aughts.
Paul also has a son named Ricky Williams, whom he fathered with Isabella Brana, per Soaps. Ricky was raised by his grandparents in California after his mother was sent to prison for attempted murder, but he later returned to Genoa City to start a career as a journalist. In 2012, Paul caught Ricky about to commit murder and was forced to shoot him. The gunshot sent Ricky through a window, where he fell to his death.
Of course, you can't talk about Paul Williams and his family without mentioning his other son — one of the sudser's biggest bad boys, Dylan McAvoy.
Dylan McAvoy left behind a huge impression on Genoa City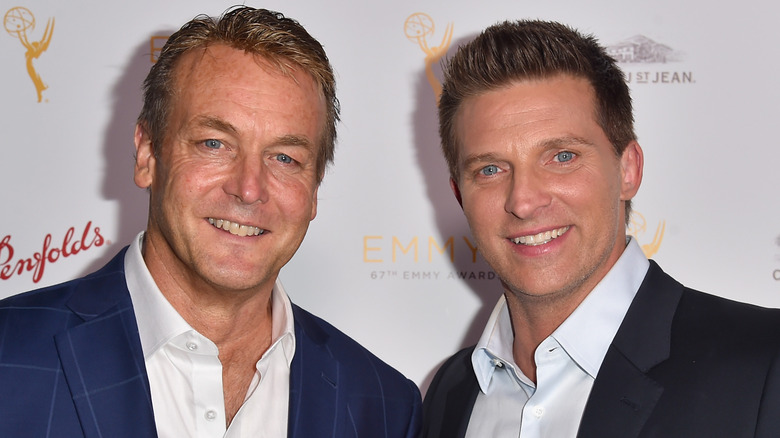 Alberto E. Rodriguez/Getty Images
You can't talk about Paul Williams' kids without mentioning Dylan McAvoy, who was played by daytime vet Steve Burton from 2013 to 2017, per Soaps in Depth. He is the long-lost son of Paul and Nikki Newman (Melody Thomas Scott). During his time in Genoa City, Dylan was best known for his relationships with Avery Clark, Chelsea Lawson, and Sharon Newman, as well as being a detective with the police department. In 2017, Dylan was forced to go into witness protection after crossing a dangerous criminal on an undercover assignment and hasn't been seen since.
Burton admitted that it was tough for him to let go of his character and the soap, mostly because he loved working with Doug Davidson so much. He told Soap Opera Digest, "It was horrible, emotionally, especially with Doug, because he and I are super, super-close. I mean, I could barely get through the scene, quite honestly. It was very, very difficult. I literally had to keep telling myself in my head, 'There's no way you can do this again. You have to get through it.' I could barely talk."
That said, it doesn't seem like Burton has any plans to reprise his role as Dylan on "The Young and the Restless" anytime soon. Soon after he left "General Hospital" in 2021, Burton had a small role on the Peacock spinoff "Beyond Salem," according to Deadline. Then again, when it comes to the world of daytime television, anything is possible. It would sure be nice to see Paul Williams back on "Y&R" and get the family reunion his fans know he deserves.