Lucy Lawless On How Her Role In My Life Is Murder Compares To Xena And Spartacus - Exclusive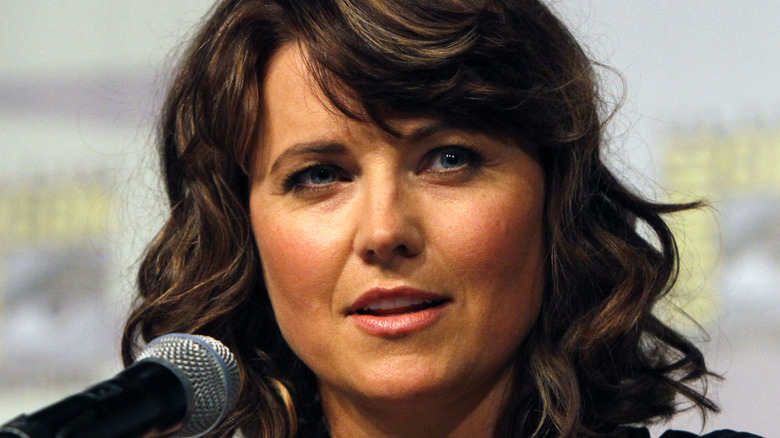 Brad Camembert/Shutterstock
These days, Lucy Lawless stars in "My Life Is Murder" as Alexa Crowe, the fearless and inventive murder investigator at the heart of the series. The show has recently returned for Season 3, and Lawless is once again starring alongside Ebony Vagulans, Rawiri Jobe, Joe Naufahu, and Martin Henderson, as well as new cast member Tatum Warren-Ngata. The new season promises just as many intriguing investigations and laughs as the past two.
While Lawless' role as Crowe has become a beloved character over the past few seasons, many viewers may still know the actress best from some of her past work. One of her earliest roles was as Xena in "Xena: Warrior Princess," a popular '90s show which maintains a cult following to this day. Others may know the actress from her time playing Lucretia in "Spartacus." During an exclusive interview with The List, Lucy Lawless discussed all three of her iconic roles and how they differ from one another.
Xena and Spartacus were quite challenging roles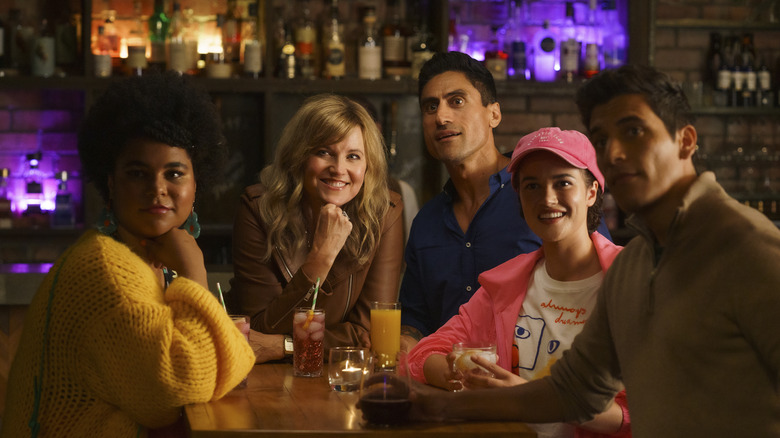 AMC Network
Although she loved playing Xena in "Xena: Warrior Princess" and Lucretia in "Spartacus," both these roles came with unique challenges. Lucy Lawless explained that she was quite young when playing Xena, and on top of that, the character is a warrior, so there were fight scenes and other demanding elements to the role. "'Xena' was incredibly difficult physically; it was challenging, and I was young and learning the ropes and all that stuff," Lawless said.
Meanwhile, the biggest challenge in "Spartacus" was more mental. "'Spartacus' was challenging because of things like nudity," Lawless said, "which you would think isn't such a big deal in this day and age, but it was a big deal. It was hard psychologically."
But playing Alexa Crowe has been "a pleasure character-wise." Though she enjoyed her past roles despite their challenges, Lawless has been enjoying all the fun elements of playing Alexa. "It's a transgressive female character of a certain age who ... The feedback I'm getting on the streets is a lot of people want to be like her, because she lives her life in a bold way and doesn't mind breaking the rules from time to time," Lawless said. Because of her bold personality and the lighthearted feeling of the show, Alexa is one of her favorite roles. "She's the most fun to watch because [it's] delightful. It's an easy show to like, in my opinion. Even I like it."
Alexa is a celebration of being single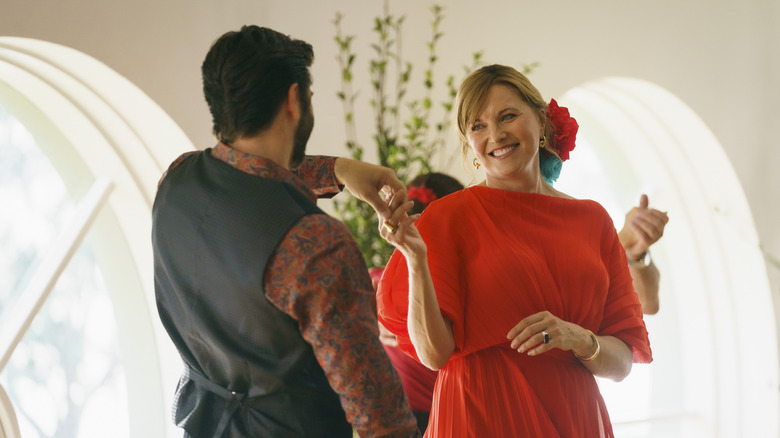 AMC Network
Continuing to speak about her "Spartacus" character Lucretia, Lucy Lawless said the role "was wonderfully intelligent. The machinations of her mind and what she was up against were ... really fertile for me as an actress; playing that barren old woman was amazing." However, her "My Life Is Murder" character comes from a completely different place. "Alexa's the polar opposite. This character is a celebration of being single ... Her heart is full. Her house is full, fuller than she wants it to be," Lawless explained.
Rather than Alexa missing out as a single woman, the show highlights how fulfilling a single life can be, which is quite a refreshing story to play and for viewers to see. "She's got it all. She's a successful human being because ... there's nothing out there that she needs. She just is interacting with the world and trying to do the right thing and catch some bad guys," Lawless said.
Watch new episodes of "My Life Is Murder" Season 3 on Acorn TV.