The Young And The Restless' Joshua Morrow Weighs In On The Sharon Vs. Phyllis Debate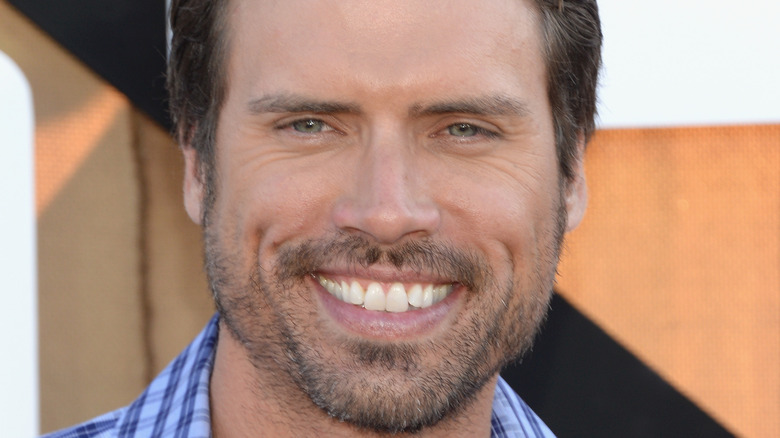 Jason Kempin/Getty Images
On "The Young and the Restless," Nick Newman (Joshua Morrow) has been both lucky and unlucky in love. A look at Nick's relationship history on the hit CBS soap suggests he's been just as busy in the bedroom as he's been in the boardroom at Newman Enterprises.
When asked about his character's greatest weakness, Morrow admitted to Soap Opera Digest that he's someone who can't commit. The actor said, "He's had several issues with maintaining a healthy relationship, and that comes from his questionable character when it comes to women." That shouldn't surprise any fans who have been paying attention to Nick over the years, as he seems to cycle through the same women repeatedly.
According to Soap Opera Spy, Nick has been spending a lot of time with fashion designer Sally Spectra (Courtney Hope) as of late. However, two other women have had an important role in his life — Sharon Newman (Sharon Case) and Phyllis Summers (Michelle Stafford).
Who does Nick Newman really love?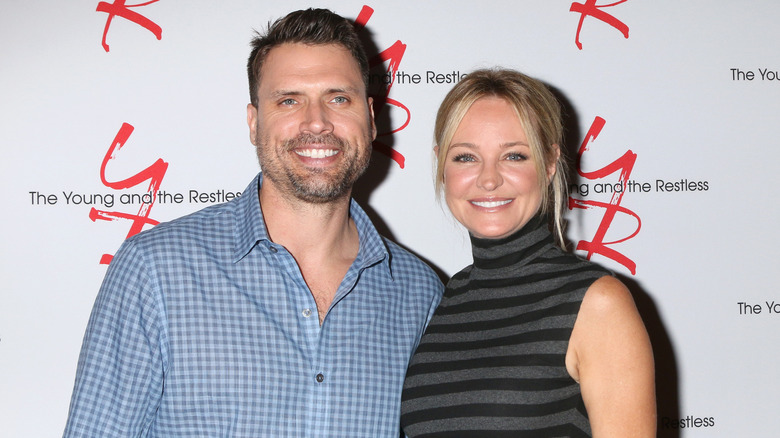 Kathy Hutchins/Shutterstock
While one would think that someone like Nick Newman would have settled down by now, that hasn't happened. That's because he can't decide if he wants to spend the rest of his life with Sharon Newman or Phyllis Summers. He's certainly had good and bad times with both ladies, and they hold a whole lot of real estate in his heart.
In an interview with Soap Opera Digest, Nick's portrayer Joshua Morrow claimed he couldn't say who the love of his character's life is because it's like "stepping on a land mind." However, he did admit that "Nick and Sharon were each other's first love that started in a really beautiful, innocent way. They were just two kids falling for each other." 
Things between Nick and Phyllis are quite different simply because "they've got this electricity between them that is rare," according to Morrow. While Phyllis is someone who will always be just one phone call away, Morrow does admit that Nick's connection to Sharon is unavoidable. The actor told Michael Fairman TV in 2018, "At the end of the day, Nick and Sharon love each other. They always have. Nick and Sharon will always find their way back to each other."
However, there was another woman in Nick's life who some might say is the one who got away.
Avery Clark was the one who got away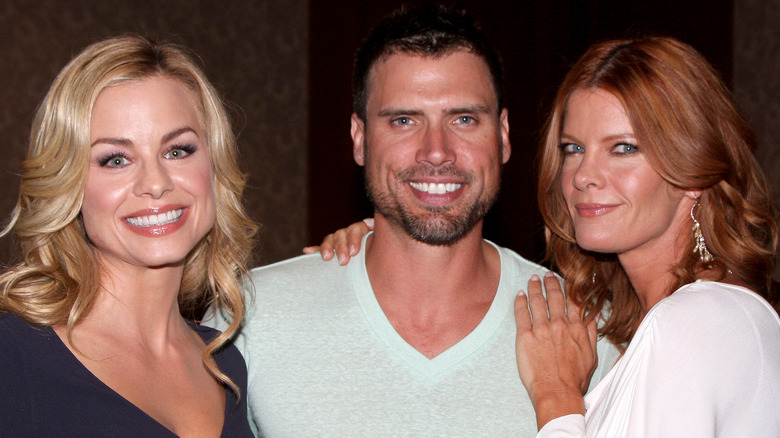 Kathy Hutchins/Shutterstock
While Nick Newman can't seem to decide between Sharon Case or Phyllis Summers, there was a time in which he couldn't get Avery Clark (Jessica Collins) out of his mind. For those fans of "The Young and the Restless" who need a refresher, Avery is Phyllis' sister who once had a hot and heavy affair with the handsome Newman son (via Soap Central).
According to Soap Hub, some reports have suggested Avery might return to "Y&R," but it hasn't happened yet. Though that doesn't mean it won't. In the same Soap Opera Digest interview, Joshua Morrow said Nick's relationship with Avery was going in the right direction before she left Genoa City in 2015.
Avery's portrayer Jessica Collins admitted in 2019 that she wouldn't mind returning to the daytime television world if the opportunity presented itself. In a separate interview, she told Soap Opera Digest: "I'm always open to something. There have definitely been some possible things that have come up that, for whatever reason, it wasn't going to work out. I've come close a few times, and it just didn't work out. I never say never to anything." You never know when a past character will return to the canvas, so maybe there's hope for Nick and Avery yet.