The New Season Of The Crown Is Reportedly Getting In The Way Of Meghan And Harry's Netflix Doc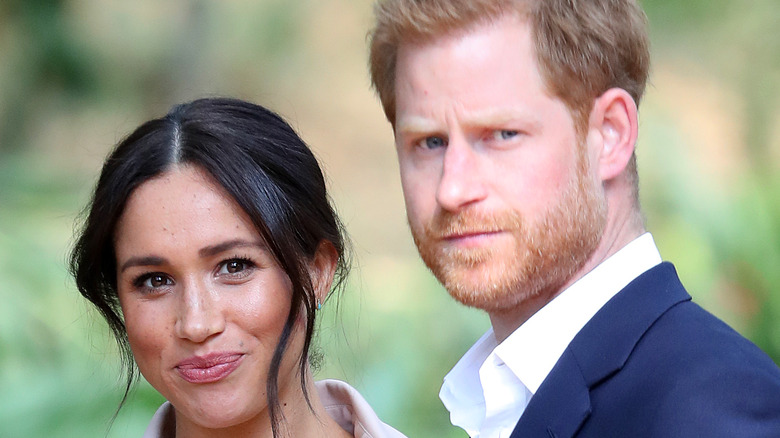 Chris Jackson/Getty Images
First, Prince Harry, Duke of Sussex, reportedly decided to delay his much-anticipated memoir. Now, he, along with wife Meghan Markle, will have to delay their upcoming Netflix documentary. The couple has been developing the docuseries as part of the massive deal they signed with the streaming company in 2020, according to the New York Times.
The exact premise of the documentary has remained under wraps. Some have speculated that it could take on a reality show-style format, while others speculated that the project could serve to highlight the couple's philanthropy (per Yahoo! News). Meghan, the Duchess of Sussex, cryptically described the project to The Cut by saying, "The piece of my life I haven't been able to share, that people haven't been able to see, is our love story," though she didn't directly confirm whether the documentary solely focuses on her marriage to Prince Harry.
Regardless of what exactly the couple's Netflix documentary is about, it has recently gotten tangled in controversy, even before its release, thanks to another Netflix series, "The Crown."
Netflix will delay Meghan and Harry's documentary following The Crown criticisms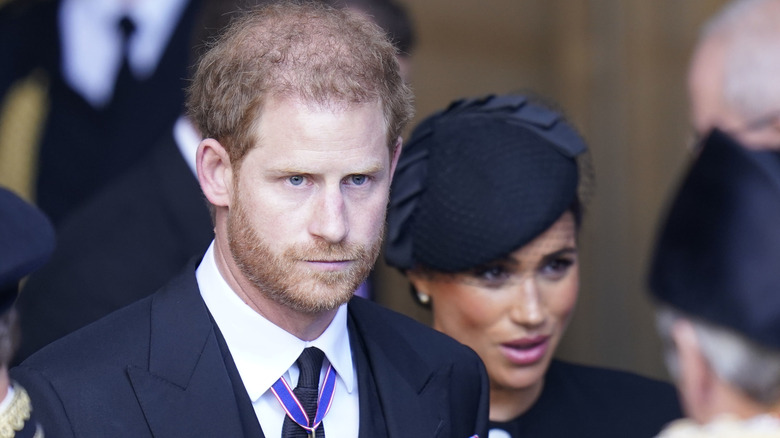 Wpa Pool/Getty Images
Netflix's "The Crown" responded to the death of Queen Elizabeth II by briefly pausing production to honor the late monarch. However, some believe that wasn't enough, including former U.K. Prime Minister John Major. According to the Daily Mail, Major lambasted the Netflix series for a plotline in the first episode of the soon-to-be-released fifth season. In the episode, Prince Charles (now King Charles III) complained to Major about having to wait to ascend the throne. Major insisted that the conversation depicted in "The Crown" never took place, calling it "malicious nonsense."
Now, Netflix has responded to the criticism by delaying the release of Prince Harry and Meghan Markle's documentary, Deadline reports. The Duke and Duchess of Sussex's documentary was originally slated for a December release. However, Netflix executives are reportedly "rattled" by the controversy and have decided to delay its launch until 2023.
Earlier this year, Netflix canceled an animated series developed by the Duchess of Sussex, due to cutbacks and layoffs (per CNBC). Some have wondered if the upcoming documentary will suffer a similar fate, especially if it contains content that could be considered offensive to the royal family. However, a royal expert told Express that it's unlikely the project will be dropped. "Netflix has invested way too much in the Sussexes for this project to be shelved," the insider said. "Harry and Meghan might not love the final product, but it will inevitably hit the streaming platform."