If You Don't Know Who Joe Biden's Brother Is, That's About To Change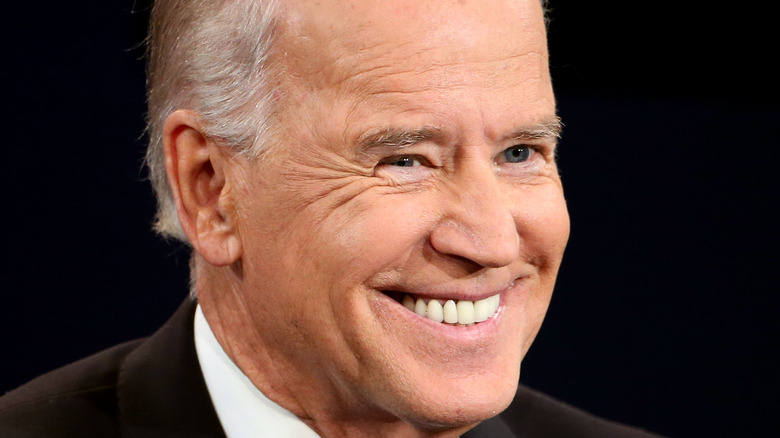 Chip Somodevilla/Getty Images
Earlier this month, it was leaked that the U.S. Attorney General in Delaware had a big decision to make after it was alleged that there was enough evidence to press charges against first son Hunter Biden following a four-year investigation into his taxes and business dealings. Since then, well, nothing has happened.
Now, Senator Chuck Grassley (R-Iowa), who has long accused the FBI of bias in looking into Hunter's criminality — especially in light of the raid at Donald Trump's Mar-a-Lago estate earlier this year, not to mention major fallout after at least one senior agent on the Biden case stepped down after demonstrating clear bias — is raising a red flag yet again about the president's son and another family member.
Taking to Twitter Monday, the Senate Judiciary Committee Ranking Member tweeted, "FBI possesses significant and voluminous evidence of potential criminal conduct by Hunter Biden and James Biden; what hv the FBI and Justice Department, to include U.S. Attorney Weiss, done to investigate??? Transparency brings accountability."
The Senator also sent a letter to Attorney General Merrick Garland, naming James Biden in addition to Hunter as being implicated. So who exactly is this Biden family member, and what does he have to do with the investigation?
James Biden is close with his brother Joe and his nephew Hunter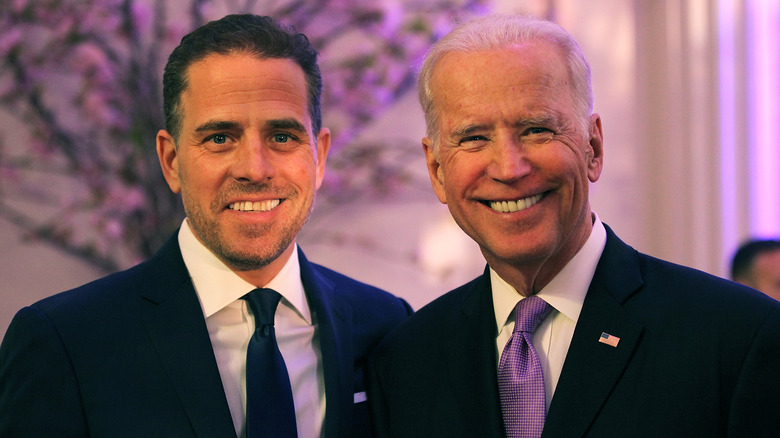 Teresa Kroeger/Getty Images
According to documents supplied by Senator Chuck Grassley and per his letter, Hunter Biden and his uncle, James Biden, signed a contract with the "Chinese communist government-connected CEFC" that would have seen them profiting $5 million during the time that President Joe Biden served as VP under Barack Obama.
Most of us have heard about Hunter's ties to China, but aren't familiar with James Biden, who is the POTUS' younger brother (via Newsweek). Although he has stayed out of the spotlight, behind the scenes, the younger Biden is apparently very close with the commander in chief, with the Democratic leader calling him "my best friend, my buddy" and the one who "fixes everything."
It seems James is also close with his nephew having sent him a text in 2017 that was obtained by The Washington Post and read in part, "Hunter, we are cut from the same cloth."
Other texts obtained by the outlet show the two men were linked not only by family but potentially money as well, with the older Biden attempting to convince his nephew to take advantage of the "biggest days of our business life" around the same time it has now come to light that Hunter was struggling with drug addiction.
Chuck Grassley's credibility is called into question as people wonder who James Biden is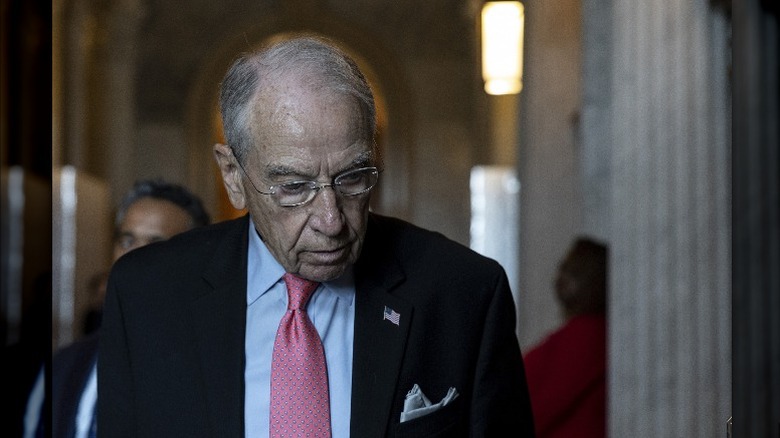 Anna Moneymaker/Getty Images
According to The Washington Post, James Biden's sticky business dealings have a long track record, with Your Tango reporting on a hospital scandal that indicated the younger brother of the President in 2020. 
Now, with folks' attention turned anew to the family member who usually stays safely away from the media glare, Twitter was blowing up with questions for Senator Chuck Grassley. "Who is James Biden?" one person demanded in part, going on to do what many social media users seemed intent on, and deflecting the situation back on the investigation into Donald Trump.
Plenty of people already knew about James, with someone answering questions about who he is by tweeting, "Joe's corrupt brother." But others were not in the know, as many people accused Grassley of not understanding what he was talking about, thinking the lawmaker confused Joe and James. As such, one individual called the Senator "senile." Likewise, another Twitter user said, "Chuckie needs to retire. Who the hell is JAMES Biden."
If Grassley gets his way and charges against the Biden brother and uncle are seriously considered, all Americans will know exactly who he is.