Meghan Markle Gets Candid About Her Future Aspirations For Daughter Lilibet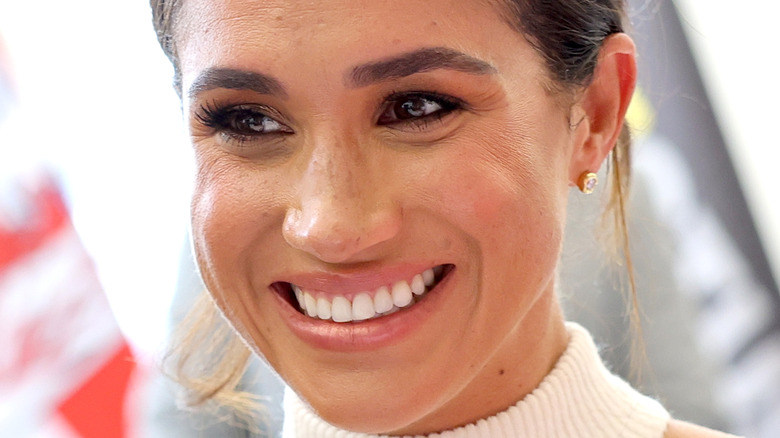 Chris Jackson/Getty Images
Meghan Markle, the Duchess of Sussex, launched a new podcast after signing a massive deal with Spotify last year. It was clear from the start that she wanted to use her platform to help cover topics that are important to her (per People).
"This is 'Archetypes' — the podcast where we dissect, explore, and subvert the labels that try to hold women back," she says in her intro. "I'll have conversations with women who know all too well how these typecasts shape our narratives. And I'll talk to historians to understand how we even got here in the first place."
Though the podcast had to take a brief hiatus following the death of Queen Elizabeth II, Markle's first episode back was a powerful account of racism against Asian women with comedian Margaret Cho (via Vanity Fair).
This week, the "Archetypes" podcast launched a new episode and Markle got serious, sharing the goals she has for her daughter Lilibet.
Markle opened up about her hopes for Lilibet's future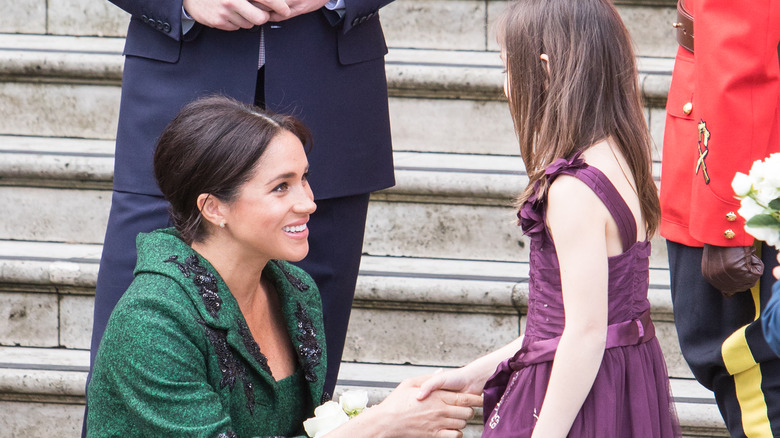 Mr Pics/Shutterstock
Meghan Markle, the Duchess of Sussex, released a new episode of her "Archetypes" podcast with guest Paris Hilton. The pair talked about defeating the "bimbo" stereotype, which Hilton spent the height of her fame tied to. The conversation led to Markle getting serious about the future she hopes her daughter, Lilibet, has.
In the episode, Markle recalls, "When I hear the word bimbo, I have a very negative connotation to it. I don't see that as an aspirational thing for women. I want our daughters to aspire to be slightly higher." She continues, "I want my Lily to want to be educated . . . and want to be smart . . . and to pride herself on those things."
After talking about Hilton starting her own family soon, Markle added that her stint on the show "Deal or No Deal" had her in a similar position to Hilton was in, noting it made her feel she wasn't intelligent.
"I was being valued for something quite the opposite . . . just to paint the picture for you before the tapings of the show. All the girls would line up. And there were different stations for having your lashes, put on, or your extensions, put in, or the padding in your bra," she said. "I ended up quitting the show . . . I was thankful for the job but not for how it made me feel which was not smart."