Why You May Want To Rethink Placing That Shein Order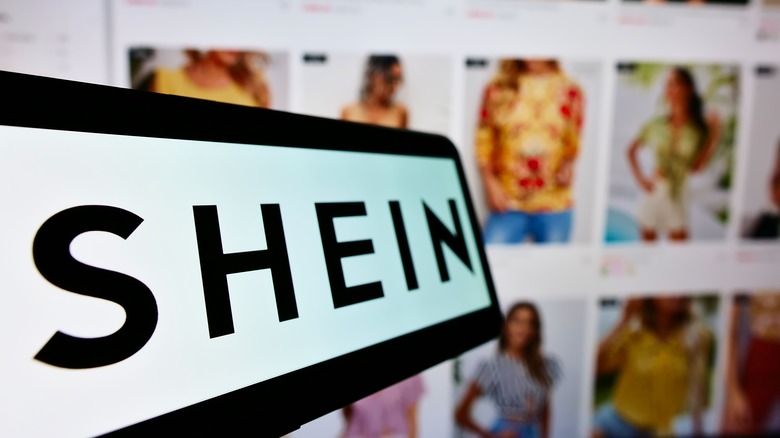 Wirestock Creators/Shutterstock
If you are on the hunt for affordable fashion, you have likely placed an order, or at least heard of, Shein. According to Business Insider, as of 2021, Shein became the largest fast-fashion company in the entire world. In fact, the Shein app was downloaded more times than Amazon was — a huge feat for the Chinese-based company. Shein caters to teens, but you can find clothes for anyone on the site, including men and kids.
A quick browse on Shein may have you shocked. To put it simply, the clothes are cheap. You can find the latest trends for much less than you can anywhere else, even in discount stores. As Business Insider reported, Shein is constantly adding new styles to their site, meaning you can find pretty much any style you're looking for at any given moment. But beyond their cheap clothing, Shein has quite a negative reputation for how their clothes are made. Before you place an order on Shein, there are a few things you'll want to keep in mind.
Shein is extremely unkind to their workers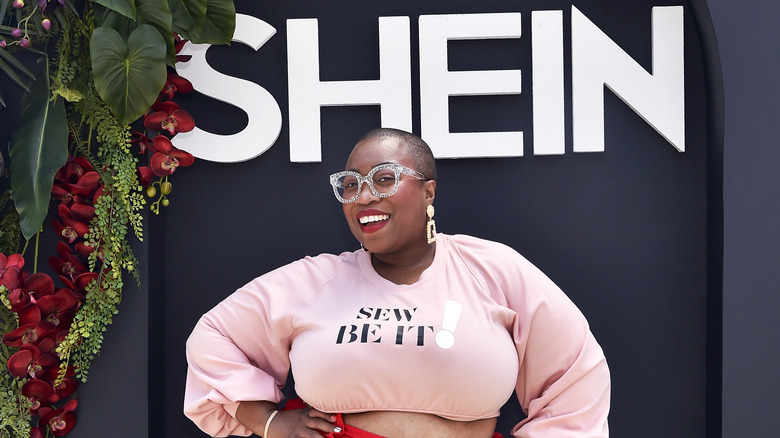 Stefanie Keenan/Getty Images
It can be hard to pass up a good deal, but sometimes, our morals trump our need for a discount. This is very true when it comes to Shein. In the past, Shein has had its fair share of bad press. The company is based in Guangzhou, a Chinese city 80 miles from Hong Kong, per Wired. Although Shein has become a huge brand, there is little information on them and because they are privately held, it's hard to know its true financial situation. But what we do know about them is not good.
According to The Cut, Shein is extremely unfair to their workers. And while other companies in the past have come under fire for the way they treat employees, Shein may be the worst yet. Channel 4 did an undercover investigation at the Shein factories, finding that not only were the workers severely underpaid but they were also mistreated, working 18 hours a day with just one day off per month. If they messed up an item of clothing, they were docked pay. But it's not just the working conditions that may give you pause. CBC News reported that Shein's clothes were filled with toxic chemicals and they have even been accused of stealing independent designers' designs. So it may be best to think twice before shopping at Shein for your new fall wardrobe.