Meghan Markle Makes Extremely Telling Comments About Her New Netflix Series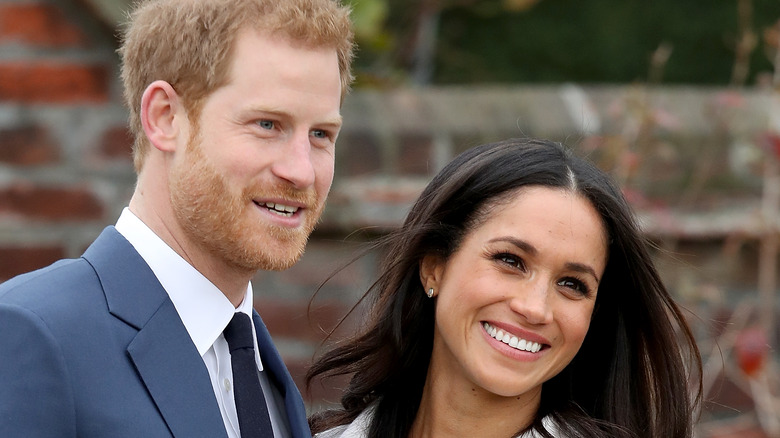 Chris Jackson/Getty Images
Prince Harry and Meghan Markle's upcoming Netflix docuseries has been shrouded in mystery, and indeed plagued by controversy, essentially ever since it was announced. The Sussexes signed a multimillion-dollar deal with the streaming giant to produce content through their company, Archewell (via The Guardian), but early in the process experts wondered whether they'd bitten off more than they could chew. 
As an industry insider explained to The Irish Sun, "Just because they are royalty, they are not treated any different to others in the arena of program commissioning." They continued, "Sure getting in the door for meetings may be easier than for most others, but Netflix still hold projects to account on what they feel is good value for money or be of interest to audiences." As a result, they can't just do whatever they like. 
Moreover, another source told the Daily Mail the couple was under "pressure ... to come up with a hit" quickly because their ideas were too boring and safe. In fact, a royal expert made a bold claim about Meghan and Harry's finances that suggested the Duke and Duchess of Sussex need to start making some money if they're going to survive in California. As it turns out, Meghan may not be too pleased with how their debut series is coming along.
The Duchess of Sussex admitted having to relinquish control of the narrative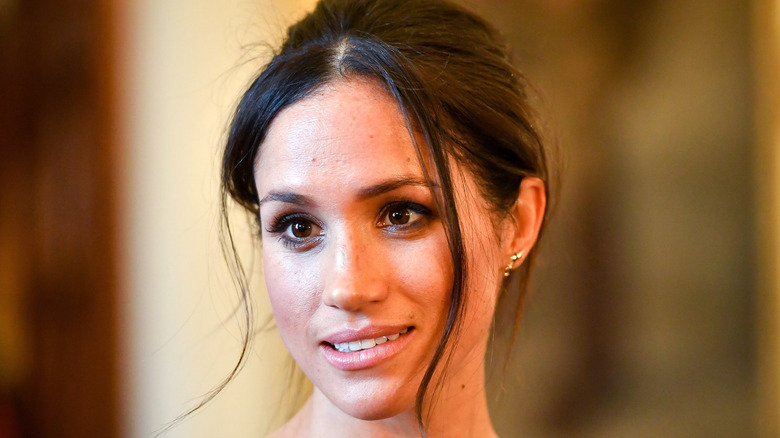 Wpa Pool/Getty Images
In a new interview with Variety, Meghan Markle, Duchess of Sussex, seemed to express slight discontent over her upcoming Netflix docuseries, with husband Prince Harry, Duke of Sussex. Referring to documentary filmmaker Liz Garbus, Meghan acknowledged she's "a seasoned director whose work I've long admired," while also noting, "It's nice to be able to trust someone with our story." 
However, the Duchess of Sussex admitted that using somebody else "means it may not be the way we would have told it," because the story is being filtered through Garbus' "lens" rather than their own. The former actor, who gave up her career upon joining the royal family, also shared how wonderful it was to be working in the entertainment industry again. 
It's a stark difference to how the press has been portraying the relationship between the Sussexes and Netflix. Most recently, Deadline reported that higher-ups at the streaming giant had been "rattled" by the negative response to the upcoming season of "The Crown" and were pulling back on releasing their show as a result. 
However, Page Six soon confirmed we can expect to watch the premiere of Meghan and Harry's Netflix series in early December, seemingly quelling any concerns.
Meghan and Harry certainly haven't had an easy road with Netflix thus far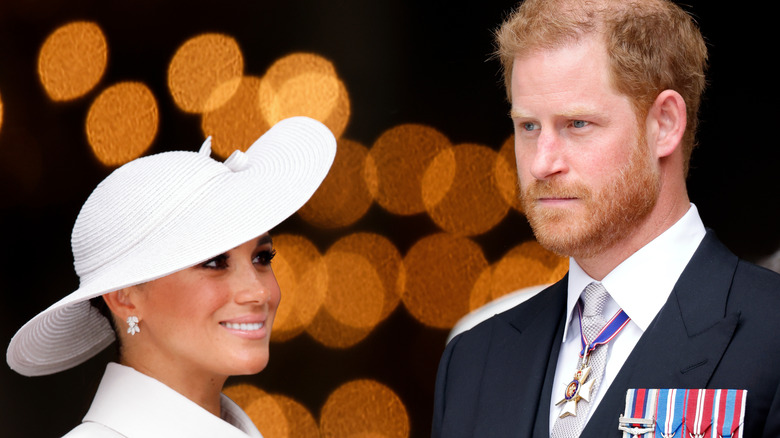 Max Mumby/indigo/Getty Images
Suffice it to say, even despite reports that the docuseries from Prince Harry and Meghan Markle, Duke and Duchess of Sussex, is still due for release later this year, there have been major issues between the couple and Netflix to date. Page Six reported, "A lot in the show contradicted what Harry has written, so that was an issue," according to a senior Netflix source, who was referring to the prince's upcoming tell-all memoir.
Likewise, "Harry and Meghan made significant requests [to filmmakers] to walk back content they themselves have provided, for their own project." It seemed like the couple got cold feet after witnessing the swell of public support for the royal family. It was especially concerning because, as a source told Page Six. "There's a lot of pressure on [Netflix CEO] Ted Sarandos who has the relationship with Harry and Meghan, to get this show finished."
Another insider clarified to The Telegraph, "There are always edits being made, but that's how it works — people give notes, sometimes things are changed if there's time before a deadline." The production was certainly troubled though, whether it was because the couple wasn't giving Netflix what they wanted, or their alleged nerves over further backlash, or even just because Meghan and Harry left their story in someone else's hands. At least we don't have to wait too much longer to see how it all turned out.