Everything We Know About Princess Anne's Upcoming Trip To Uganda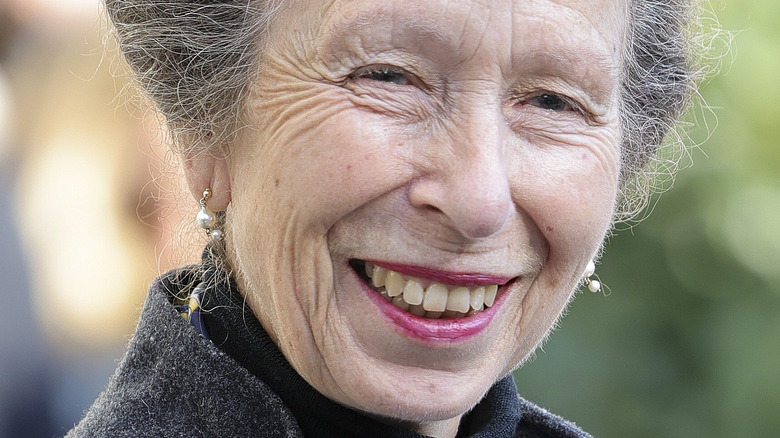 Chris Jackson/Getty Images
Following the end of the official mourning period of Queen Elizabeth's death, the royals are back to their busy schedules. While William, Prince of Wales, has a trip to the U.S. planned for December, his aunt Princess Anne, Queen Elizabeth's only daughter, is set to travel internationally much sooner.
The Princess Royal and her husband, Sir Timothy Laurence, are scheduled to visit Uganda from October 25 to 28, according to a release shared by royal expert Omid Scobie. While the trip is only four days, the royals' schedule is packed with charity engagement across the country. It comes to no surprise that Princess Anne will headlining charity events as she has always been very much involved in this kind of work. According to the royal website, the Princess Royal has been president of Save the Children since 1970 and worked with organizations for people with disabilities across the United Kingdom.
Princess Anne has a packed schedule in Uganda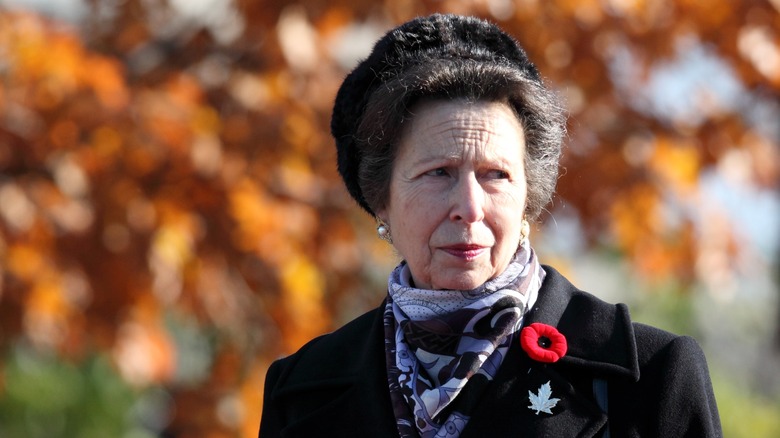 Art Babych/Shutterstock
During her time in Uganda, Anne, Princess Royal, will be opening the first commercial bank in the Nakivale Refugee Settlement, alongside the financial solutions nonprofit Opportunity International (via Omid Scobie). The community is located in the Isingiro District in the south of Uganda, and is the oldest refugee settlement in Africa, according to UN Habitat. She will also make a stop at the Kyangwali Refugee Settlement in the name of Save the Children UK.
Next in the schedule is a visit to Salaama School for the Blind, where Princess Anne will meet with deaf-blind students. The school was co-founded in 1999 by a blind educator who wanted to provide accessible education to the blind community in central Uganda, per Stories for Human Rights. To conclude her Uganda trip, the Princess Royal will be attending a truck driving demonstration by students of Safe Way Right Way, a nonprofit dedicated to achieve safer roads in Uganda.