How To Embrace The Preppy Hair Renaissance For Fall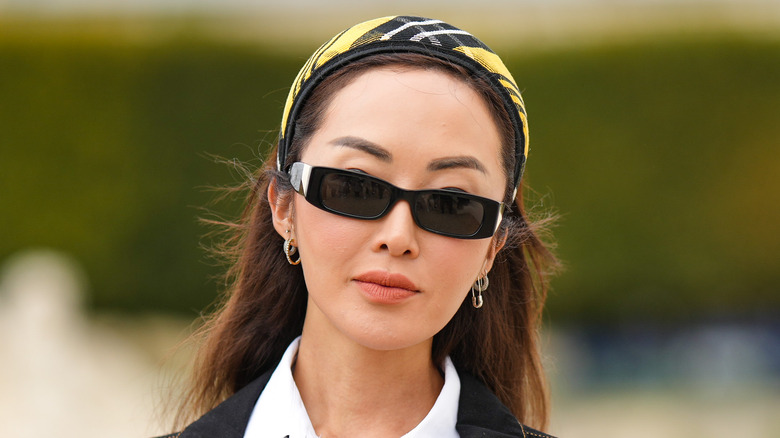 Edward Berthelot/Getty Images
People will always have mixed feelings about the preppy style, but it never goes away, no matter how you feel about it. The dressy, academic-inspired look typically involves skirts, dress shoes, stockings, button-up tops or blouses, and sweaters or blazers. One example of a preppy fashion icon is the fictional Blair Waldorf, who had some of the most powerful "Gossip Girl" quotes. Fans of the dramatic show have many opinions regarding the absolute best outfit Waldorf ever wore on "Gossip Girl." But whichever Waldorf ensemble was your favorite, we can all agree that many of her looks featured preppy dresses or skirts, blouses, long fitted coats, elegant gloves, and her signature headbands.
Whether it's because the school season is starting again or because "Derry Girls," a comedy about uniform-wearing teenagers in the Troubles period (via IMDb) is on Netflix now, preppy hairstyles are trending. Of course, you can straighten your hair for a perfectly neat look or break out your headbands like Blair Waldorf, but we know some more creative ways to jump on board the preppy hair trend.
Hair ribbons, braided pigtails, and buns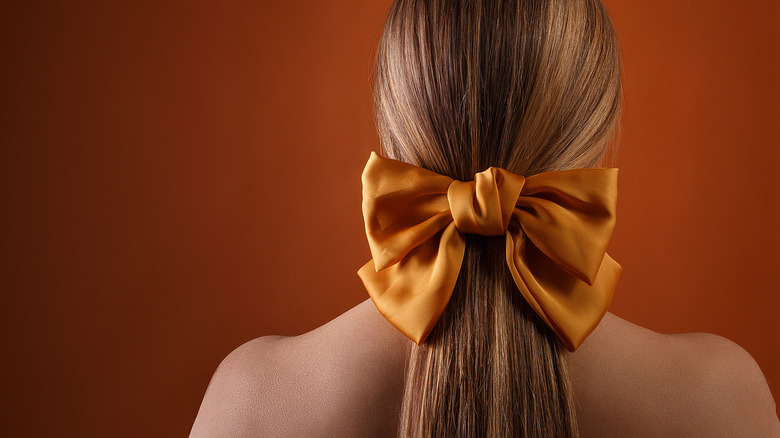 Artem Zatsepilin/Shutterstock
If you're looking for a preppy hairstyle with a girly twist, you should consider investing in some hair ribbons. You can't go wrong with neutral hair ribbons that will match any preppy outfit in your closet for a wholesome, sweet appearance. On the other hand, red or colorful hair ribbons or bows will add a fun contrast to colorless looks while keeping up with the preppy theme.
Furthermore, pigtails are a cute go-to preppy hairstyle, and braided pigtails are even better for achieving a preppy look. You can find a plethora of tutorials on YouTube, whether you want classic braided pigtails, dutch braids, or even bubble braids. One more option is a bun, and we're not talking about the ravey space bun trend or the cute messy bun look that we've seen everywhere for a chic yet imperfect hairstyle. As much as we enjoy rocking space buns for nights out and messy buns for lazy mornings, neither of those hairstyles matches the preppy aesthetic. For a preppy look, you'll need a classic, tight ballerina-style bun for a prim and proper impact.