The Home Edit's Clea Shearer Opens Up About Living With Breast Cancer - Exclusive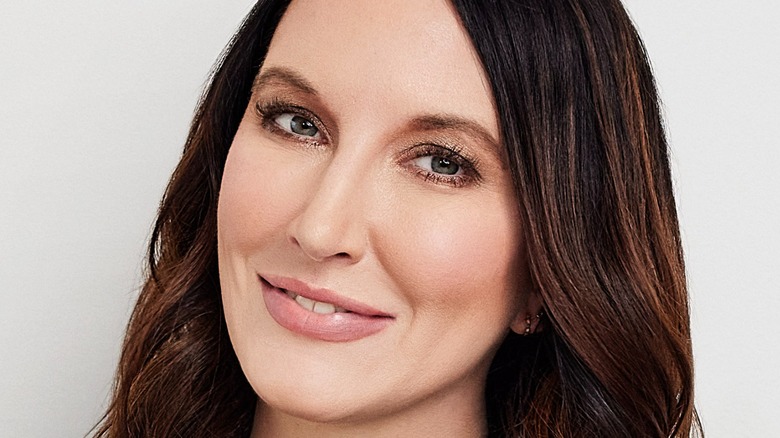 John Shearer
Unless you're Joanna Teplin or Clea Shearer — founders of organizational design company The Home Edit — thinking about where and how to organize your home can be nothing short of stressful. Perhaps that's why in 2015, when Teplin and Shearer launched their business, their accomplishments continued to skyrocket. From getting their own Netflix show, "Get Organized with The Home Edit," to being acquired by Reese Witherspoon's production company, Hello Sunshine, Teplin and Shearer had much more than a business to run — they were, and still are, developing an empire that shows no signs of slowing down.
While on top of the world, one half of the best friend-business partner duo, Shearer, was diagnosed with breast cancer in early 2022 and underwent a double mastectomy, which she revealed to her nearly 250,000 Instagram followers. In an exclusive interview with The List, Teplin and Shearer dished about their new podcast, "Best Friend Energy," and Shearer didn't shy away from the pain she suffered from — and silver linings she gained — after receiving her Stage 1 invasive mammary carcinoma diagnosis.
Clea Shearer says finding her cancerous tumors inspired her to prioritize herself
Though many people might find a cancer diagnosis the perfect time to stop as many activities outside of recovery as possible, Clea Shearer found that working on "Best Friend Energy" with Joanna Teplin gave her something to focus on without demanding too much energy. "There's a lot less physicality in the process, the programming process, the producing, and even the recording, so it was a great thing to focus on," she said. "It's something that has really brought a lot of joy, being able to sit down with Joanna and hang out. It doesn't get any better than that. It has been an uplifting thing for me in all of this."
Besides finding support in her friendship with Teplin and having a positive project to occupy her attention, Shearer saw the diagnosis as an opportunity to reset her expectations about balancing different aspects of her life with her health — particularly, realizing that her health should come first. "We're all super busy, and it's easy to go through life being super busy and not taking care of yourself," she said. She often discusses the new lessons she's learned about wellness on the podcast, including the importance of listening to one's body.
"Listen to your body, give it rest — refocus to notice what your body's going through. Even if you're fatigued, listen to it, and it won't steer you wrong," Shearer explained. "I often say I found my cancer. I found my tumors myself, and it took stopping in my busy track and being like, 'Wait a minute. Clearly, something's not right, and I need to stop. I know I'm super busy right now, but that doesn't mean that this is any less real.'"

"Best Friend Energy" is officially out on Apple Podcasts, Spotify, and other podcast listening platforms.