The 'Bring Back Boris' Campaign Gains Traction After Liz Truss Resigns As PM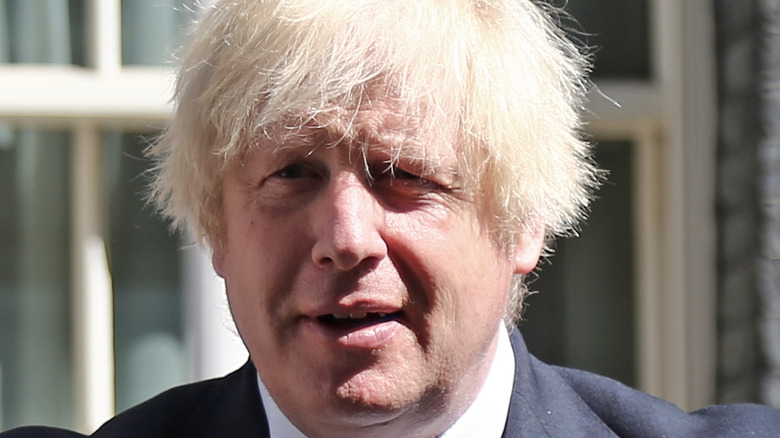 I T S/Shutterstock
The British government has been the subject of an increasing amount of controversy in recent years, particularly following the contentious Brexit referendum, which ultimately led to the demise of four prime ministers and counting, per AXIOS. The latest prime minister, Liz Truss, submitted her resignation on October 20 after just 45 days in the position. Thus, Truss made history when she resigned as PM. 
The short-lived leader implemented trickle-down economics that plunged the country into financial chaos and Truss unsurprisingly saw many of her policies reversed prior to stepping down. According to The New York Times, she will remain in office until her successor is chosen — most likely by the end of next week. This means the Conservative Party will be scrambling to find a suitable replacement as quickly as possible. 
A surprising candidate seems to be leading the way thus far. Former Prime Minister Boris Johnson took office in 2019, only to resign in July 2022 after dozens of members of his own government resigned after scandals of their own, as reported by CBS News. Although Johnson's approval rating was only 23% when he resigned (via the Daily Mail), many are calling for him to be reinstated now Truss is vacating the position.
Thousands have signed a petition in favor of Boris Johnson's return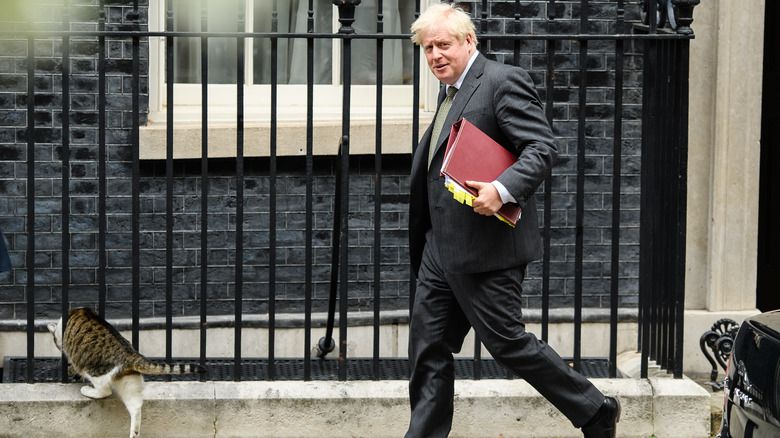 Leon Neal/Getty Images
Of course, Boris Johnson himself was no stranger to controversy when he was in office. According to CNN, the PM made headlines around the world when reports emerged that he had held raucous parties during the COVID-19 necessitated nationwide lockdown, which violated dozens of regulations, participated in misconduct, and even made lobbying attempts, to name just a few. 
Despite a considerable drop in popularity during his third year in office, Johnson has emerged as a serious contender to replace current Prime Minister Liz Truss when she exits the position. The Yorkshire Evening Post reports that a petition started by Conservative Post has gathered more than 15,000 signatures in two days. Conservative MP Paul Bristow also told Sky News his constituents strongly want Johnson back in the position, adding fuel to the fire.
However, Twitter has proposed another candidate to replace Truss, and it's crucially a figure who's already in residence at 10 Downing Street — Larry the Cat. A variety of hilarious memes featuring the official mouser-in-residence are already making the rounds, per HITC, while an unofficial Twitter account for the feline celebrity tweeted, "The King has asked me to become Prime Minister because this nonsense has gone on long enough." Evidently, the choice for Britons is clear.