Royal Expert Predicts A Difficult Time For William And Harry As Netflix Drops Season 5 Of The Crown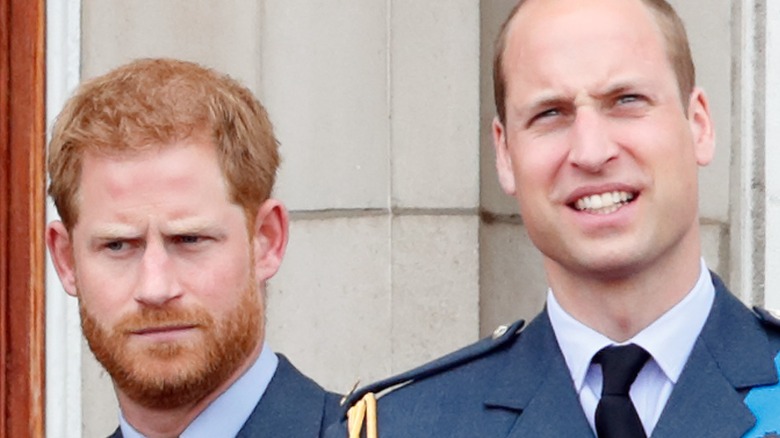 Max Mumby/indigo/Getty Images
The relationship between once super-close brothers Prince William and Prince Harry has taken a massive hit in recent years, not least because the Duke of Sussex defected from the royal family, subsequently claiming that his older sibling was "trapped" in the institution and would probably never escape (via Page Six). In fact, the one reason William might never forgive Harry has more to do with him leaving than anything else.
During an appearance on "Dan Wootton Tonight" (via the Daily Mail), Katie Nicholl, author of "The New Royals," contended: "William simply can't forgive [Harry], not just for his behavior and what he's done and how he's done it, but look at how much now rests on William." The royal expert continued, "He always thought Harry would be his wingman, now he's doing it on his own. Thank goodness he's got Kate by his side."
Back in 2019, William reportedly reached out to Harry directly. But, once his brother learned that the Prince of Wales' staff would have to be briefed on their proposed meeting, Harry shut it down completely (via the Daily Mail). They may find common ground again soon, though, if the estranged siblings choose to watch Season 5 of "The Crown."
Princess Diana's death still looms large for William and Harry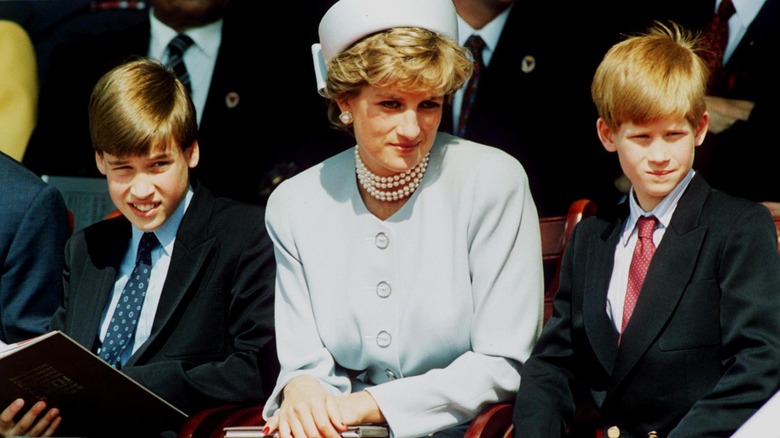 Anwar Hussein/Getty Images
Prince William and Prince Harry may be better off avoiding the upcoming season of "The Crown" on Netflix, as far as royal expert Katie Nicholl is concerned. "I think this series is going to be quite uncomfortable viewing, not just for [Queen Consort] Camilla and [King] Charles but also for William and Harry," she told Entertainment Tonight. "Scenes leading up to their mother's death are going to be very, very uncomfortable for them."
Season 5 tackles one of the most tumultuous periods in the royal family's history, but it was an especially tough time for the brothers since not only did their parents' marriage fall apart, but the boys' beloved mother perished in a car crash. William and Harry were aged just 15 and 12 at the time. As Nicholl explained, "this is a period that they had to live out so publicly," so why would either man want to revisit it?
Both princes have shared how much that time negatively impacted their lives, and, no matter how well it's handled, "for this to be brought up all over again is incredibly hard for William and Harry." In fact, they may feel as though they can't ever fully get over Diana's death because it's constantly being brought up again. As for their father, King Charles III, Nicholl told ET it's highly unlikely he'll watch the show — despite the fact that Harry's friend, Dominic West, is playing him. 
The Crown's crew members are concerned about sensitivity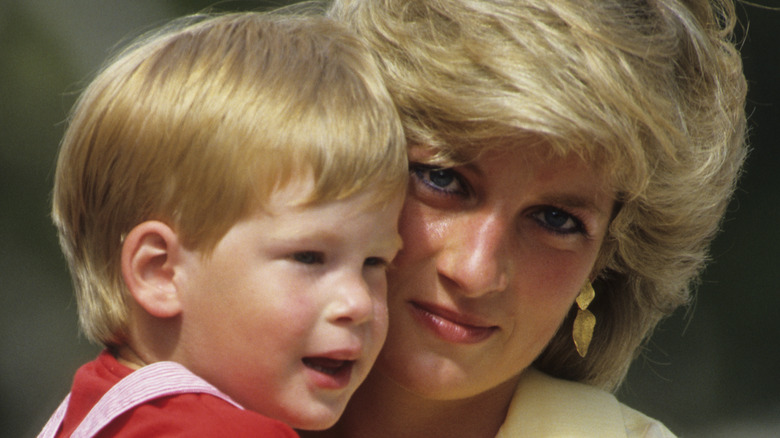 Georges De Keerle/Getty Images
There might be good reason for Prince William and Prince Harry to avoid watching Season 5 completely, considering the damning on-set reports. The way "The Crown" is approaching Princess Diana's death is making some crew members jittery, with The Sun reporting that certain production staff are concerned "a line has been crossed." As one insider put it, "To be going back to Paris and turning Diana's final days and hours into a drama feels very uncomfortable."
The upcoming season, which drops in November 2022 on Netflix, is set in the early '90s, which is well-established as one of the toughest time periods for the royal family, and Diana's death is a key part of that. Although Deadline clarified that the fatal crash that killed the People's Princess won't actually be shown onscreen, that may still be too much for William and Harry.
It's also worth noting that Diana's friend walked away from working on Season 5 of "The Crown." Of her decision to step down and not take any credit for her work on the show to date, Jemima Khan told The Times that she was only interested in taking part if Diana's memory was properly honored. "It was really important to me that the final years of my friend's life be portrayed accurately and with compassion, as has not always happened in the past," Khan explained. 
When that didn't seem to be the case, Khan had to walk away.