Incredible Cream Blushes You Can Pick Up At The Drugstore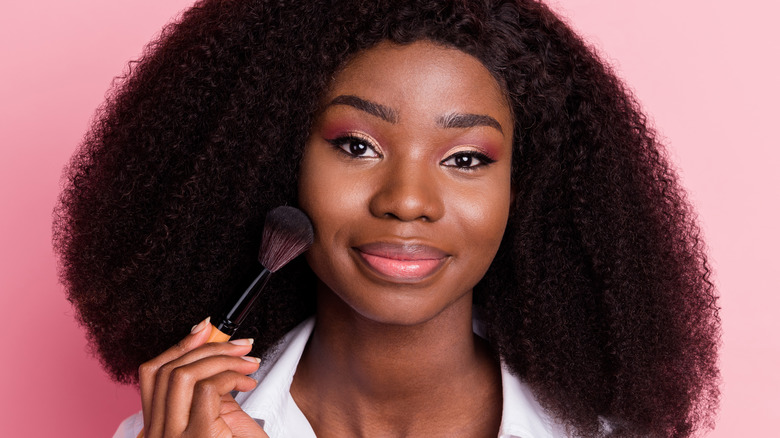 Roman Samborskyi/Shutterstock
Blush is back, baby. After the contour-heavy years of the late 2010s, there's been a renaissance for rosy cheeks. Makeup looks such as the "clean-girl" beauty trend are bringing fresh, sun-kissed skin to the mainstream. However, not all blushes are created equal. For example, there are major differences between cream and powder blushes, from their texture to how they are applied. While powder blushes are often preferable for people with oily skin due to their matte finish, cream blushes provide a glow.
Cream blushes are great for a no-makeup-makeup look. They are blendable and go on smoothly, adding radiance to the skin. They also give the skin a healthy appearance, like you just finished a workout or emerged from a steamy shower. Cream blushes are also easier to apply — you can start with a little at a time, using your fingers to blend it out. As the popularity of cream blushes has grown, they have become more accessible, with drugstores carrying options for different skin types and price points.
Best drugstore cream blushes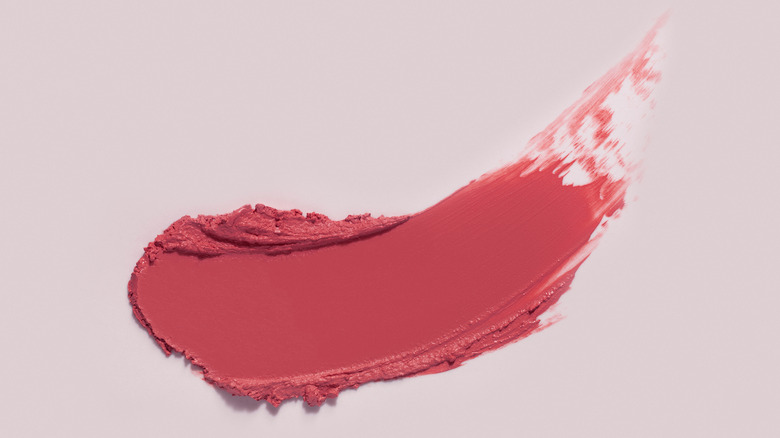 Fotaro1965/Shutterstock
Sometimes too much of a good thing can be bad. That's what some might think of the NYX Sweet Cheeks Soft Cheek Tint Cream Blush. Customers have said the cream blush is extremely pigmented, and a little goes a very long way. However, it comes with a doe-foot applicator, so you can control how much you put on. At less than $10, this vegan blush comes in six shades and is highly blendable and easy to apply.
For an easy, on-the-go application, try the Wet n Wild MegaGlo Makeup Stick Blush. It's small and shaped like a chapstick tube, so you can swipe it on, blend it out, and go. It comes in two shades and leaves you with a subtle, natural glow. For about $5, this cruelty-free cream blush comes in two shades and is good for easy touch-ups.
If you're looking for a natural finish, try L'Oréal Paris' Visible Lift Blur Blush. The anti-aging formula is lightweight and radiant, creating a glow that shines from within. The blush is buildable and creates an airbrushed yet natural effect, easily smoothing over wrinkles and fine lines.
How to wear cream blush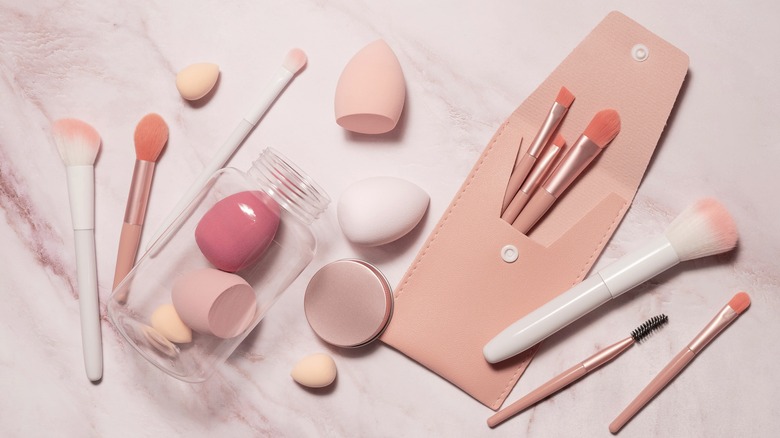 July Ko/Shutterstock
To properly apply cream blush, ensure your skin is hydrated using products suitable for your skin type. Start applying the blush to the apples of your cheeks — the rounded area that sticks out when you smile. Blend the blush upwards towards your cheekbones and tap rather than swipe. While many prefer to use their fingers, using a tool like a makeup brush or sponge can help to create a seamless finish. While beauty blenders create a smooth wash over the skin, brushes are great for accuracy and precision in placement, so it depends on the look you're going for.
While some cream blushes are light and buildable, others can be quite pigmented, so start with a little at a time and continue from there. If you've found yourself over-applying blush, you can blend it upward towards your temples and dab some on your eyelids and nose to create a uniform and monochromatic look.