The Defense Department's Support Of Military Families Seeking Abortions Has Many Applauding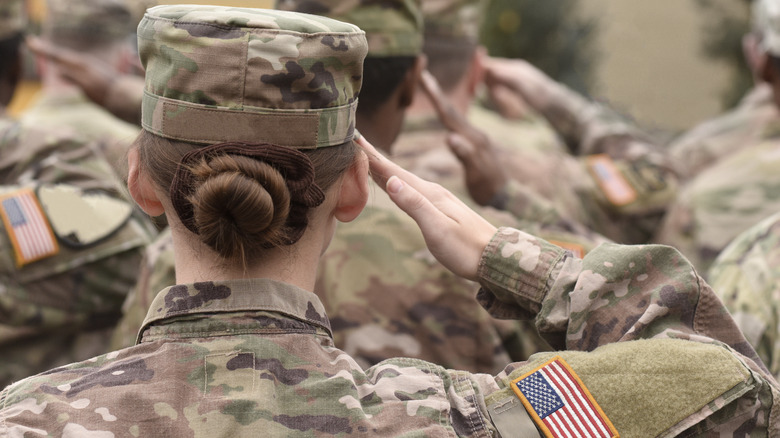 Bumble Dee/Shutterstock
Defense Secretary Lloyd Austin turned the "Support Our Troops" slogan, popular on social media posts and bumper stickers, into action this week in a decision that supports not only service members, but their families as well.
What's important to understand about the military is that since it's federally funded, service members who rely on their military-based health insurance, Tricare, must pay out-of-pocket for abortion services. According to The Hyde Amendment of 1976, no federal funding can be used for abortion services except in cases of rape, incest, or to save the mother's life. As studies show in Texas, this exception is being held to the point where many pregnant people are on "death's door" before an abortion is granted, per New England Journal of Medicine.
Active duty service members are often at the mercy of where the military needs or wants them in terms of where they end up living. Following the Dobbs v. Jackson Health Organization decision in June that overturned the protections granted in Roe v. Wade, many members of the military and their families are now living in states with new abortion bans.
Aside from the other far-reaching effects of the Dobbs decision, civilians and service members both are now being forced to turn to other means to obtain reproductive care. For some, this has meant turning to an underground abortion network. Others are trying to travel to states where abortion is legal — a choice that, if it's even approved, is often extremely expensive.
The Defense Department will be helping service members travel for abortion and fertility services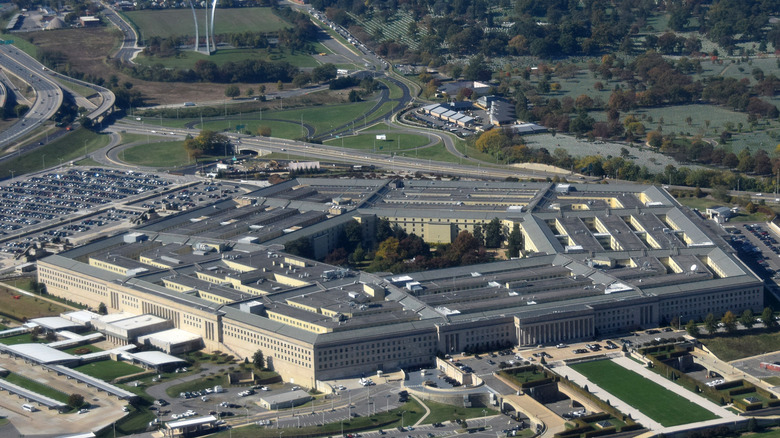 Ivan Cholakov/Shutterstock
Traveling as a civilian, especially for an abortion or fertility services, is already an expensive endeavor. For members of the military, there's a series of hoops they have to jump through before they can even get travel approved. According to the Military Times, service members have to coordinate with their command — who has to grant them permission to take time off and travel — but they also have to "work through a complicated web of different types of leave and reimbursable travel." If their commander wants to take an anti-abortion stance, the travel could be denied.
To try and alleviate this burden on service members and their families, Defense Secretary Lloyd Austin released a statement on October 20 announcing "travel and transportation allowances" for those seeking reproductive services banned where they're stationed. About the Dobbs v. Jackson Health Organization decision, Austin wrote that it has not only affected "significant numbers of service members," but that, "In my judgement, such effects qualify as unusual, extraordinary, hardship, or emergency circumstances for Service members and their dependents and will interfere with our ability to recruit, retain, and maintain the readiness of a highly qualified force."
The memo also assures service members will be given "administrative absences" if they need to travel for reproductive procedures, rather than having to use their allotted, limited leave time (via Rollcall).
Other ways the Department of Defense is protecting pregnant service members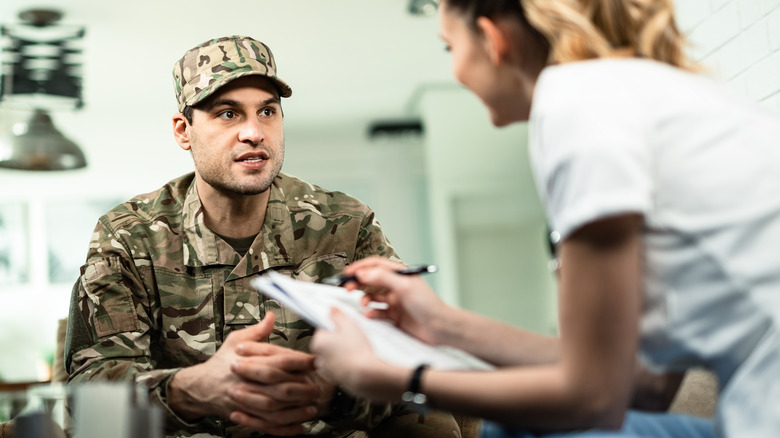 Drazen Zigic/Shutterstock
Since federal funding isn't allowed to cover abortions except in rare cases, the Military Times reports that many military medical facilities don't employ staff who can perform abortions, let alone keep any equipment for the procedure on hand. Instead, they refer patients to a provider outside the military system who can help them — something that now has questionable legality, depending on your state's abortion laws.
Representative Mike D. Rogers of Alabama told Rollcall that to him, the Department of Defense has gone too far and "must be blocked." According to Rogers, the money that will now be used to cover travel for service members was "meant for deterring China and other adversaries," saying the funds "should not be squandered on campaign politics." He added that he felt the DoD "must be blocked from wasting any portion of their budget on this horrendous policy."
By contrast, Senator Jack Reed of Rhode Island — chairman of the Senate Armed Services Committee — made a statement of support for the DoD's move, but warned that abortion bans would continue to interfere with the military's readiness, echoing what Defense Secretary Lloyd Austin warned about in his memo (via Rollcall). 
Covering traveling expenses isn't the only way the Department of Defense is supporting the troops. Just two days after the Dobbs v. Jackson Health Organization decision in June, the Department of Defense released a memo promising to protect their healthcare providers who help pregnant patients procure abortions.