Why The Bold And The Beautiful Fans Can't Stop Laughing At Dollar Bill Spencer's Money Move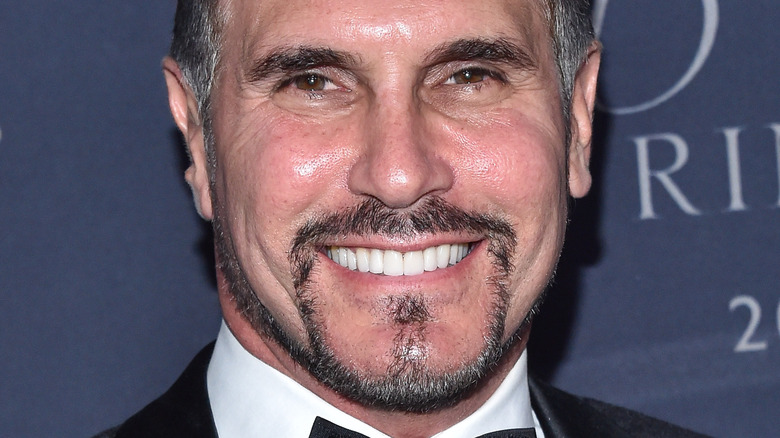 DFree/Shutterstock
There aren't a lot of things that "The Bold and the Beautiful"'s Bill Spencer (Don Diamont) can do wrong. Unless of course, it's kissing women that are married to other men, sleeping with his daughter-in-law, getting into fights with the Forresters, or trying to sabotage the careers of up-and-coming designers. Yet, back in July, actor Don Diamont explained that the new Bill Spencer fans have been seeing is one who is here to stay. He's no longer sleeping with his son's wife or trying to manipulate people. Instead, he's shown a much softer side. Diamont told Soap Opera Digest, "He has evolved in that 'win at all costs' mentality in his personal life can really create chaos. He's seen that. I don't think you can bring that mentality into your interpersonal relationships and be successful. In fact, I know that you can't. So, he struggles with that and it forms who he is."
Well, it seems like something must have changed between then and now because the Bill Spencer that is showing up at Deacon Sharpe's (Sean Kanan) apartment to discuss his relationship with Brooke Logan (Katherine Kelly Lang) is raising a few eyebrows. That's because of his sudden shift in attitude and the stuff that is coming out of his wallet, too.
Did Bill just throw a wade of Monopoly money at Deacon?
According to the latest teaser trailer of "The Bold and the Beautiful" on Twitter, Bill Spencer paid Deacon Sharpe a visit to remind him that he best not even try to win Brooke Logan back because she's better off with him instead. Bill even went as far as to tell Deacon that Brooke is someone who wants everything that he's got. Bill told Deacon that he "check[s] every box" when it comes to Brooke wanting his "heart, soul, and wallet." 
Before he left Deacon's apartment, Bill threw a wad of money at Deacon. And while the move was quite unexpected, a lot of eagle-eyed fans couldn't help but notice that the dollar bills that Bill had in his wallet weren't the ones that can help pay Deacon's bills, let alone his own. Some "The Bold and the Beautiful" fans even commented on Twitter about the prop money with, "Y'all actually had Bill stop at home for fake money before he went to Deacon's? Or does he just carry it with him at all times? Tipping people with fake bills? Paying for bottle service with who knows what?" along with, "$$Bill... what's with the wad of Monopoly Money with your photo? Really? Hmmmm... Katie called it. She knew you couldn't stay away from Brooke as soon as you thought she was available!"
You'd think that with a nickname like Dollar Bill Spencer, as detailed by Soap Central, he would have at least some real dollar bills on him, if not a couple of George Washingtons, too. Someone get the man to an ATM machine quick!