The Bold And The Beautiful Relationship Timeline: Brooke And Bill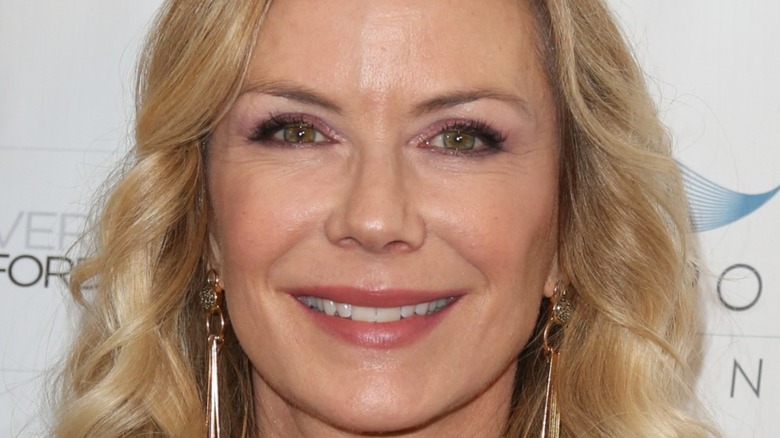 Paul Archuleta/Getty Images
Since its debut on March 23, 1987, the worldwide hit, "The Bold and the Beautiful" (per Toronto Sun), has arguably been the most romantic soap on the air. The soap showcases flirty dialogue, lush production values, and on location shoots in glamorous settings like Italy, France, and even Monte Carlo. 
From the very first episode, there's been one character portrayed by one actress who has been at the center of all that romance — Brooke Logan played by Katherine Kelly Lang. Brooke started out as the girl from the wrong side of the tracks desperate to marry into the wealthy Forrester family. She's succeeded multiple times with Eric, Ridge, and even Thorne. And although most of Brooke Logan's love life has centered around Forrester men, there has been one non-Forrester man who's captured her heart — Bill Spencer, Jr. (Don Diamont). Over the years, Brooke and Dollar Bill have emerged as a supercouple the fans love. In true "The Bold and the Beautiful" fashion, Brooke and Bill — or "Brill" as the fans have dubbed them – have had a very, complicated relationship.
Brooke and Bill get a little push from Brooke's sister, Katie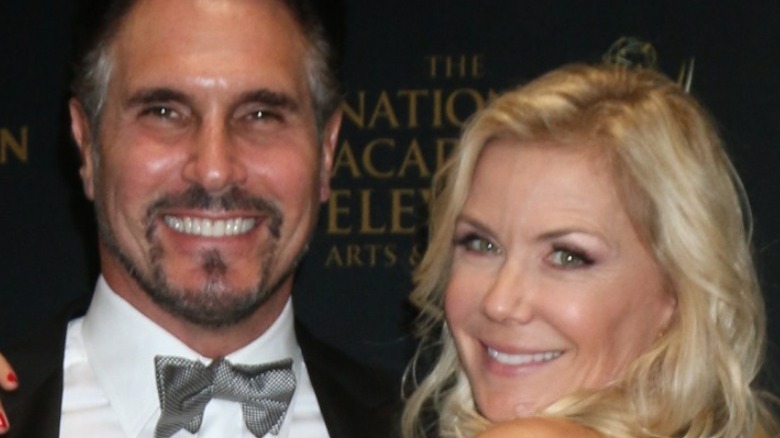 Kathy Hutchins/Shutterstock
In 2012, Brooke fell into a "no Forrester zone" when she fell for her then-brother-in-law Bill, even though he was married to Brooke's sister, Katie (portrayed by five-time Emmy winner Heather Tom), at the time. Why would Brooke betray her sister? Because Katie asked her sister for a favor. Suffering from postpartum depression, Katie was convinced that her heart condition had gotten worse and she was dying. She asked Brooke to help Bill raise their newborn son, Will (per Soap Central). 
Brooke did more than that; she fell in love with her sister's husband. The couple did try to do the right thing and Dollar Bill, although a notorious bad boy (per Soaps.com), was never unfaithful to his wife. When Katie returned, now in much better state of mind, Brooke and Bill ended their relationship. That didn't last long, however, and soon Katie caught them in bed together and divorced Bill. Ironically, Bill was in Brooke's bed because they had just been in a car crash. It wasn't until after Katie returned her wedding ring that Bill consummated his relationship with Brooke (per Showbiz Cheat Sheet).
Brooke and Bill's rocky road to love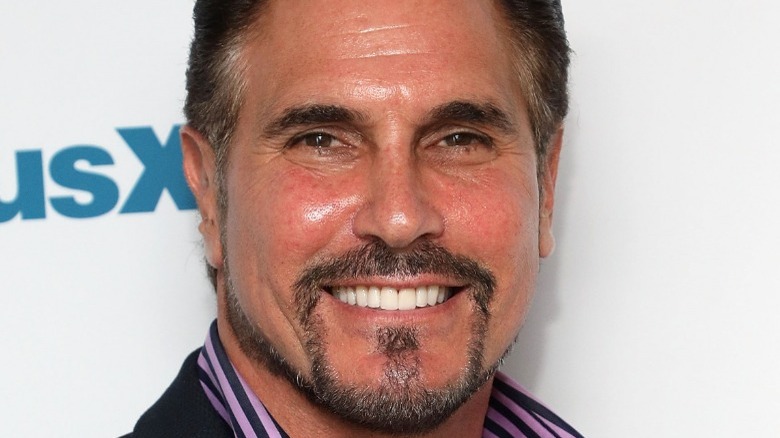 Taylor Hill/Getty Images
Bill and Brooke parted when they realized their relationship would never work, but Brooke soon found out she was pregnant with Bill's child (via Showbiz Cheat Sheet). She miscarried and decided to keep it a secret, but Brooke's nemesis, Taylor Hayes (then played by Hunter Tylo), spilled the beans. They reunited when Bill discovered Katie was spying on them, but when Bill almost died rock climbing in Aspen, he had an epiphany and decided his place was with Katie and his son (via Soap Central). 
Bill then told Brooke it was all a lie to regain control of Spencer Publications that he lost in the divorce. Disgusted, Brooke ended things. Then, she got over things and in 2017, Brooke and Bill finally got married. Things flamed out quickly when Brooke discovered Bill was the arsonist who burned down Spectra Fashions (per Soaps.com). 
However, their relationship heated up once again in 2020 when they shared a spontaneous kiss secretly videotaped by Shauna Fulton (Denise Richards). Quinn Fuller (the recently departed Rena Sofer) made sure Ridge and Katie — their partners at the time — saw the kiss and Brooke and Bill quickly got dumped. Currently, Brooke is married to Ridge, the man she has called the love of her life, and Bill is single, but history has proven that when it comes to Brooke and Bill, the "Brillmance" is never truly over.