King Charles' Old Painting Of Balmoral Sells For An Unexpected Price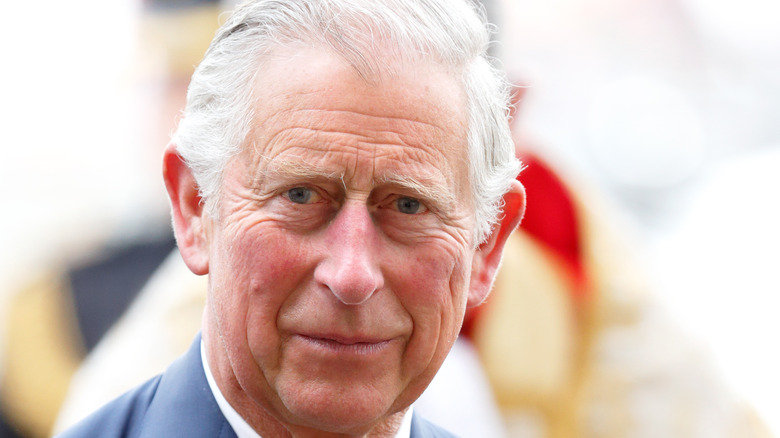 Max Mumby/indigo/Getty Images
Most people are likely familiar with certain hobbies at which King Charles excels, like Polo, which he famously played religiously, even entering a game just hours after his son Prince Harry was born (via Marie Claire). However, the newly-appointed king has other talents as well, including a passion for painting (via People). 
King Charles III has been painting for over fifty years (via Insider). He was first inspired by his art master, named Robert Waddell, who taught the then-prince when he was just a young man at Gordonstoun School in Scotland. The King's medium of choice is watercolors, just like another famous British monarch, Queen Victoria. In fact, just seven years after Charles seriously took up a paintbrush for the first time, his work was exhibited in Windsor Castle in 1977, alongside watercolor paintings by Queen Victoria. 
Now, a painting done by King Charles has sold for an astonishing amount at auction. 
The surprising sale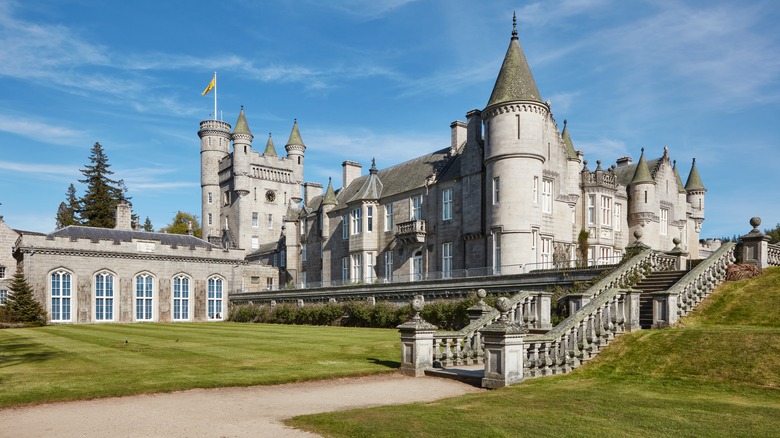 Jon Kempner/Shutterstock
This past Thursday, at Bonhams' "The Scottish Home" auction, a print of a painting King Charles III did back in 2001 was sold (via People). The picture was of the royal family's beloved Balmoral Castle in Scotland, where Queen Elizabeth II took her last breaths. The print was valued at roughly $675, so when it sold for many times more than that, valuers at Bonhams were astounded. 
The print sold for $6,500.
Now, one might think, "It's a print, not the original, why would it be so precious as to command such a price?" But it is worth noting that only 100 prints of this particular painting exist in the world, and it was, after all, painted by The King.
Hamish Wilson, senior valuer at Bonham's, said of the sale, "In my time as an auctioneer I have never seen so many commission bids lodged prior to an auction ... I think that speaks for itself." He went on to comment that more people were interested in the piece than in any other single piece of art he has sold, explaining: "I don't think I have ever seen as many pre-sale bids, so I'm afraid there's going to be a lot of people here very disappointed."