King Charles Is Getting Assistance From Prince William In An Unexpected Way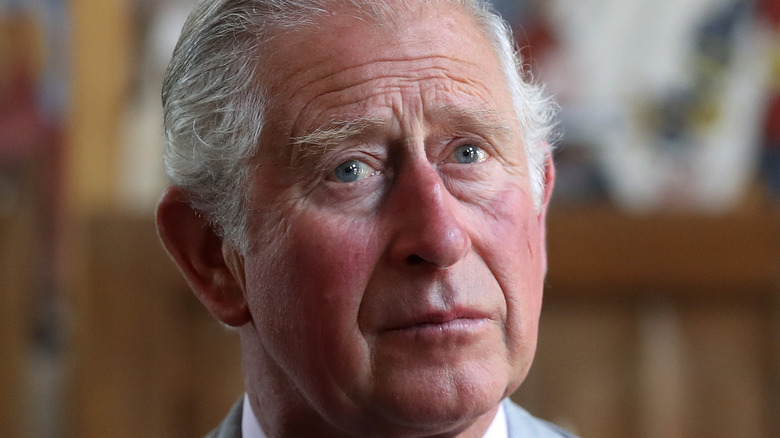 Chris Jackson/Getty Images
With his mother safely at rest, King Charles III turned his attention to the duty of governing the British commonwealth. Per the Royal Family's Instagram page, he has spent the last month since Queen Elizabeth's funeral receiving honored guests at Buckingham Palace, traveling to various events around England and Scotland, and issuing official messages responding to recent tragedies such as Hurricane Fiona in Canada — it must still be odd for him to sign his correspondence "Charles R."  
The king has also been planning his coronation, which is scheduled for May 6, 2023. Every detail, from the service to the guest list to the wardrobe, has to be just right. Not only does he have to worry about protocol, but he also has to avoid any hint of scandal that could mar his momentous day. For that reason, Queen Camilla may not be wearing the Queen Mother's crown, which features a controversial diamond originating in India. The word is that the king's coronation will be different from Queen Elizabeth II's in a number of ways — including a smaller guest list, a shorter ceremony, and fewer unnecessary elements, such as being presented with gold ingots (via Daily Mail). 
It appears that King Charles will be using his coronation ceremony to signal a "more modern monarchy," as the Daily Mail noted, one that speaks to the concerns of a younger generation. Fortunately, he has someone by his side who can help him do just that.
Prince William may be helping plan his father's coronation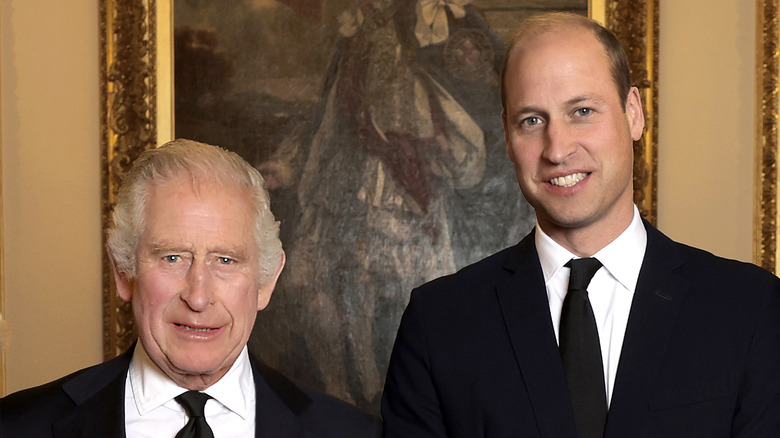 Chris Jackson/Getty Images
When Queen Elizabeth II was crowned in 1953, her oldest son, Charles, was just 4 years old — barely old enough to remember the ceremony, much less have a hand in it. The same was true for the queen, who was only 10 at the time King George VI took the throne. However, that's not the case for the next heir to the throne: At 40, Prince William, Prince of Wales, is an active member of the royal family, and it seems he'll be a consultant for his father's coronation.
Per the Daily Mail, the king is rumored to be looking to his firstborn son to help "set the tone" for the day: just enough formality and frills to look official, yet not so elite and pompous as to appear out of touch with the economy-conscious public. The prince will likely be asked to ensure that the ceremony reflects the diversity of the British Commonwealth, and that it appeals to millennials as well as to his dad's generation. William himself is ready to change the royal family by foregoing the traditional investiture ceremony he would normally have as Prince of Wales (via The Mirror). He also reportedly plans to operate with a smaller staff and a less formal dress code. The input of the prince is being hailed as a "sign of continuity" between father and son, according to the Daily Mail.