Why Boris Johnson Took Himself Out Of The Running For The UK's Next Prime Minister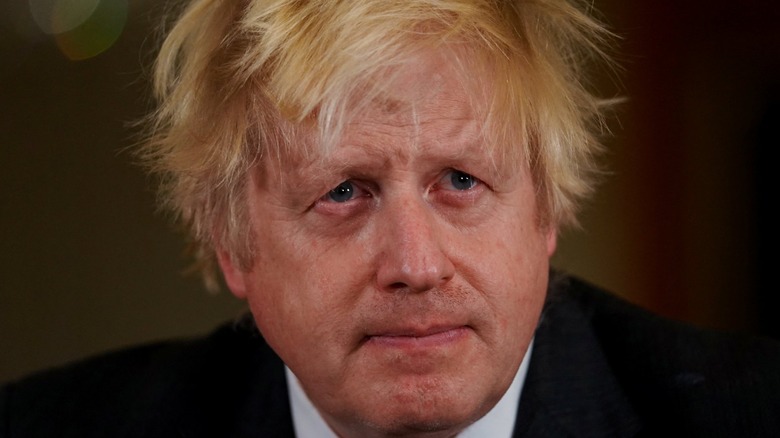 Shag 7799/Shutterstock
Prime Minister Liz Truss was the last prime minister who met Queen Elizabeth II and the 15th prime minister during Her Majesty's 70-year reign — her first was Winston Churchill, per AP News. But after just over six weeks in office, the prime minister announced she would be resigning — Liz Truss the Lettuce lasted longer — and the contest was on for who would be the next prime minister. 
One contender who came to the forefront quickly was former prime minister Boris Johnson. Johnson was the prime minister from 2019 to September 2022, after serving as the mayor of London and overseeing the 2012 London Olympics (via BBC). While prime minister, Johnson finished up the polarizing Brexit; separating the United Kingdom from the European Union. He ended up resigning in July 2022 in part because of outrage over "partygate" in which the U.K. government broke its own COVID-19 lockdown restrictions. Yet just a few months later, Johnson was considered a frontrunner for prime minister again, according to the BBC. 
But Johnson isn't looking to be prime minister again, at least not yet.
Boris Johnson doesn't want to lead a divided party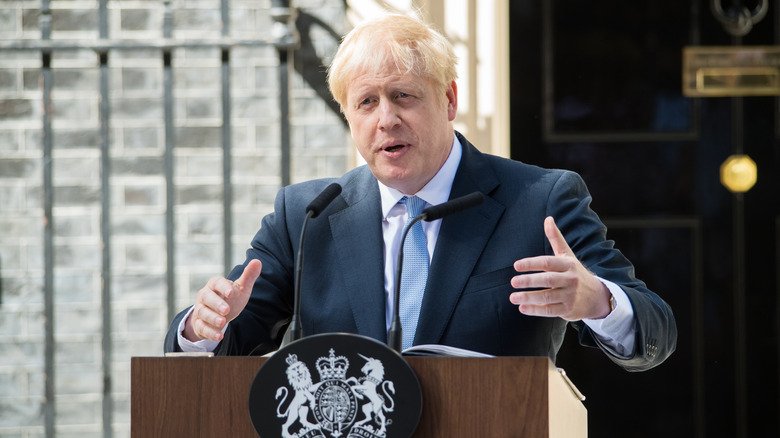 Michael Tubi/Shutterstock
The next leader of the Conservative Party would be the prime minister of the U.K., and they will need the support of at least 100 Conservative lawmakers, per Reuters. Boris Johnson said in a statement, according to The New York Times, that he had that support. He could nominate himself, but he said "I have sadly come to the conclusion that this would simply not be the right thing to do. You can't govern effectively unless you have a united party in parliament." Johnson said he'd spoken with Rishi Sunak and Penny Mordaunt — other top contenders for the spot — with hopes they "could come together in the national interest," but that doesn't seem to have worked out. Whether the next leader of the Conservative Party will be able to better unite the party remains to be seen.
In his statement, the former prime minister took the opportunity to remind people that he was head of the Conservative Party at the last general election in 2019, which they won overwhelmingly. And he may have hinted at future leadership roles, saying "I believe I am well placed to deliver a Conservative victory in 2024" and "I believe I have much to offer but I am afraid that this is simply not the right time." The next general election in the U.K. must be complete by January 2025, per BBC.