Ellen Star Sophia Grace Announces Big Pregnancy News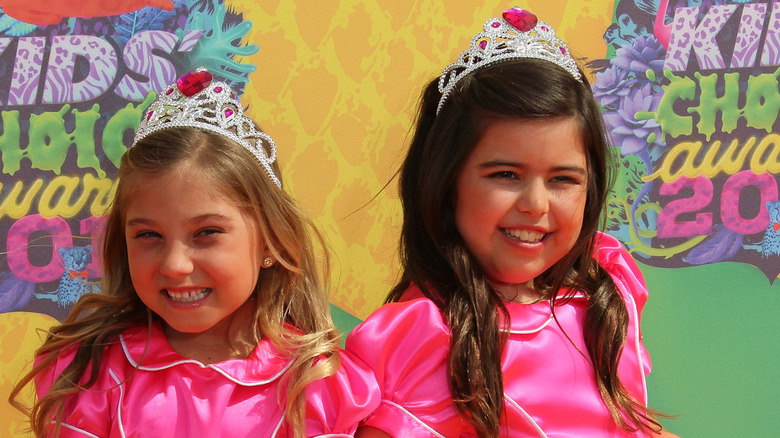 David Livingston/Getty Images
More than a decade has passed since the adorable cousins Sophia Grace Brownlee and Rosie McClelland rose to fame on "The Ellen DeGeneres Show." The Internet fell in love with the young British duo who shared their rendition of Nicki Minaj's "Super Bass" in 2011. The original YouTube video of Brownlee rapping and McClelland dancing along has racked up over two million views in the last 10 years. That video was what originally got them invited onto "The Ellen DeGeneres Show," where they became recurring guests with their own segment (via Today). Now, Sophia Grace and Rosie are all grown up and making their own way in the world.
In the years since, Brownlee and McClelland have garnered major presences on social media through their respective YouTube channels. Brownlee was just nine when she became an Internet and television personality, according to People, and now at 19, she has over three million subscribers on YouTube. She isn't just covering Nicki Minaj songs, though. The Internet star has her own music career, and recently released a music video for her song "Little Things" in May.
A few months later, Brownlee has made an announcement that has shocked the Internet.
Sophia Grace was shocked when she found out she was pregnant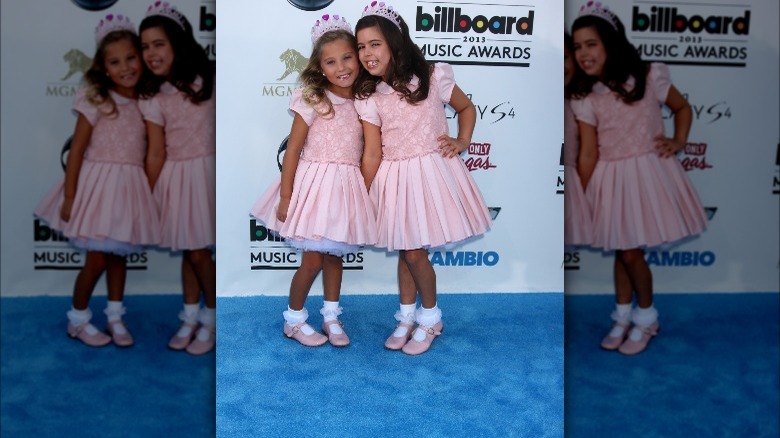 Kathy Hutchins/Shutterstock
The little girl we saw dance around in a princess dress on "The Ellen DeGeneres Show" is expecting a child of her own. Sophia Grace Brownlee took to her YouTube channel on October 22 to tell her 3.41 million subscribers that she is pregnant. In the video, the influencer revealed she waited until she was 21 weeks pregnant to share the news with her fans.
"The reason I left it so long is because I always want to make sure everything's completely fine," Brownlee said in the video, which is nearly eight minutes long. "I'm sure a lot of you are going to be very shocked, because it probably was quite unexpected," the influencer went on. "I was very shocked when I first found out. I've gotten used to it now and I'm super, super happy about it."
The social media star also shared her baby bump in the video and pictures of sonograms, noting that she knows the gender of the baby but is waiting to tell her fans.
Sophia Grace is thrilled for this very exciting journey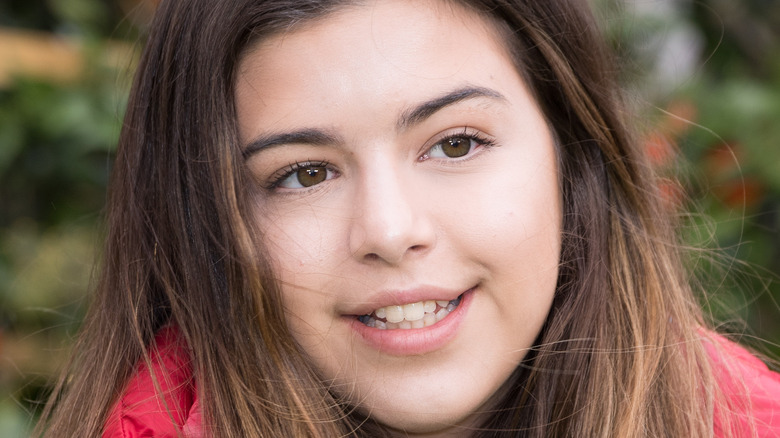 Jeff Spicer/Getty Images
Though Sophia Grace Brownlee was surprised to learn she was pregnant, she has assured fans that she is ready for this next stage of her life. Much has changed since she was a young girl rapping on "The Ellen DeGeneres Show," but her pregnancy announcement proved that her vibrant energy and positivity has never diminished. Brownlee shared that she plans to make maternity and pregnancy-related content in the coming weeks. "I can't wait to share this journey with you guys and definitely have lots of different content from what I usually have. I guess my channel might turn into something new," Brownlee said. "I'm super excited."
And as for her cousin and co-star on "The Ellen DeGeneres Show"? Rosie McClelland offered her congratulations to Brownlee on Instagram. The younger cousin posted a heartwarming photo of the pair hugging after Brownlee announced her pregnancy to the world. "This photo was the moment Sophia told me she was pregnant (as you can see I am crying)," McClelland wrote on Instagram. "Congratulations to my beautiful cousin Sophia on the news of your pregnancy!" she continued. "I can't wait to share this whole new chapter with you and be by your side watching you be the best mum ever!" It seems these adorable cousins have stayed close through the years and will continue to do so in the future.